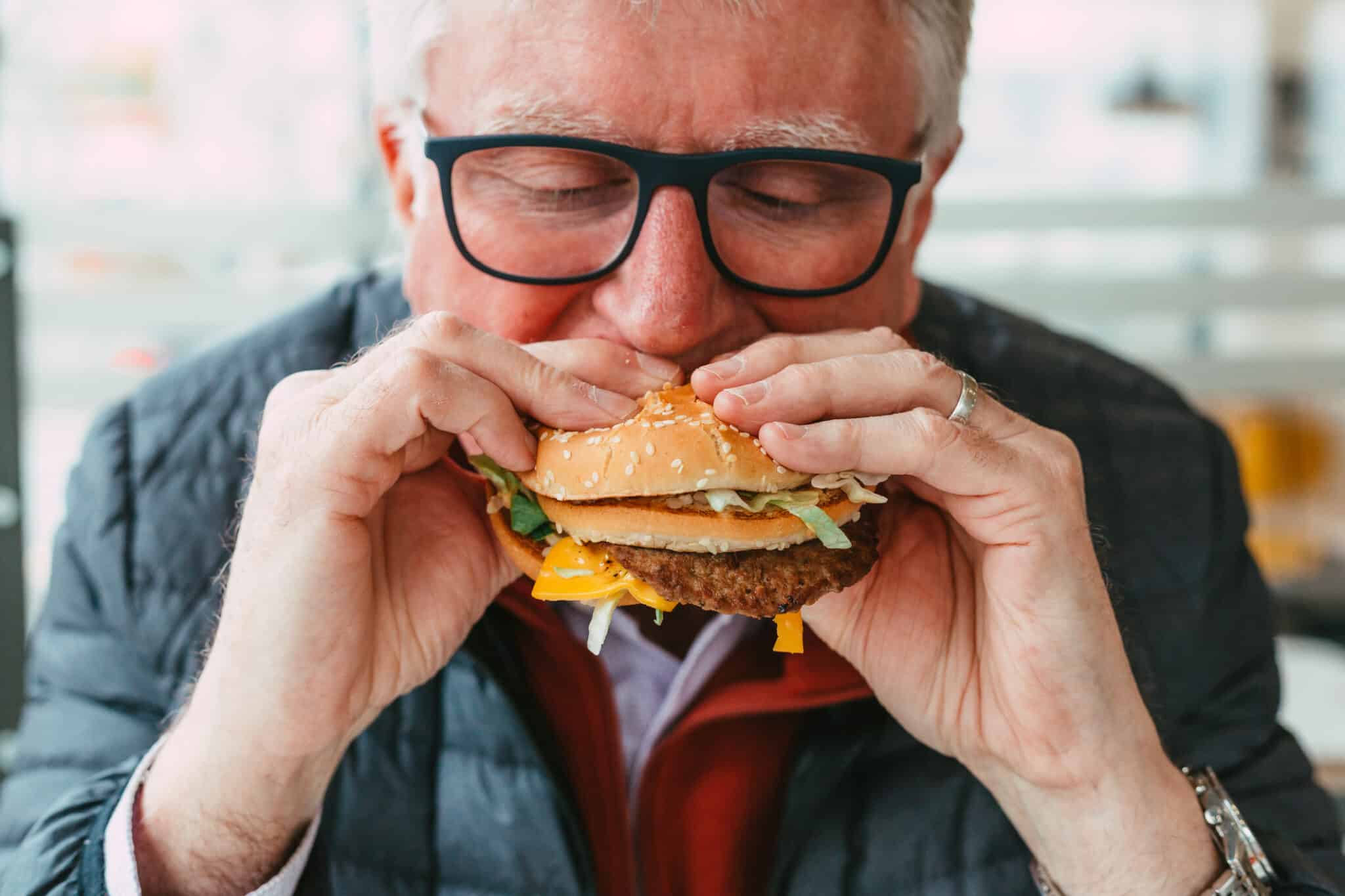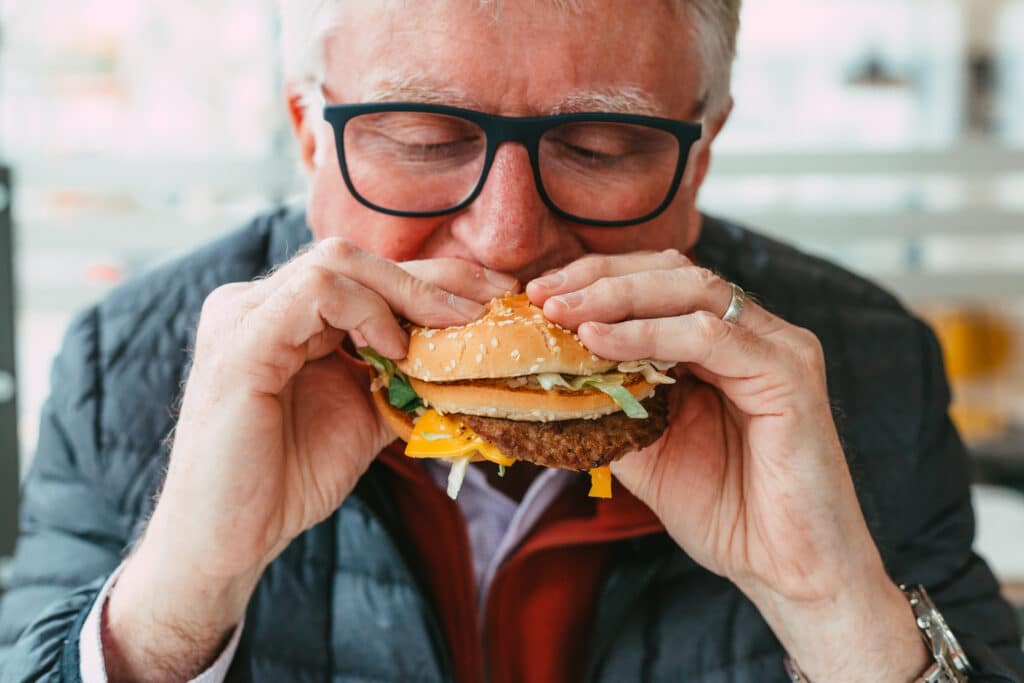 Poor nutrition in older adults is a challenging health concern.  It has been associated with physical and mental decline and a reduced quality of life.  Poor nutrition has been linked to chronic disease, a weakened immune system, muscle weakness, decreased bone mass, poor wound healing, and cognitive decline.
Seniors living alone may be at particular risk of not managing their nutritional needs.  The following are some of the issues they may face.
· Many seniors on fixed incomes are more likely to purchase inexpensive, less healthy food. They may fill up on snack foods with lower nutritional value.
· There may be transportation or mobility issues that make shopping more difficult.
· Problems with dexterity and eyesight may make meal preparation a challenge.
· Dental issues or missing teeth can make chewing difficult. Problems swallowing may adversely affect food choices.
· Medications can change the way foods taste, making them unappealing.
· Mealtime is no longer an enjoyable activity. Isolation and loneliness are common in older adults living alone.
A Healthy Diet for Seniors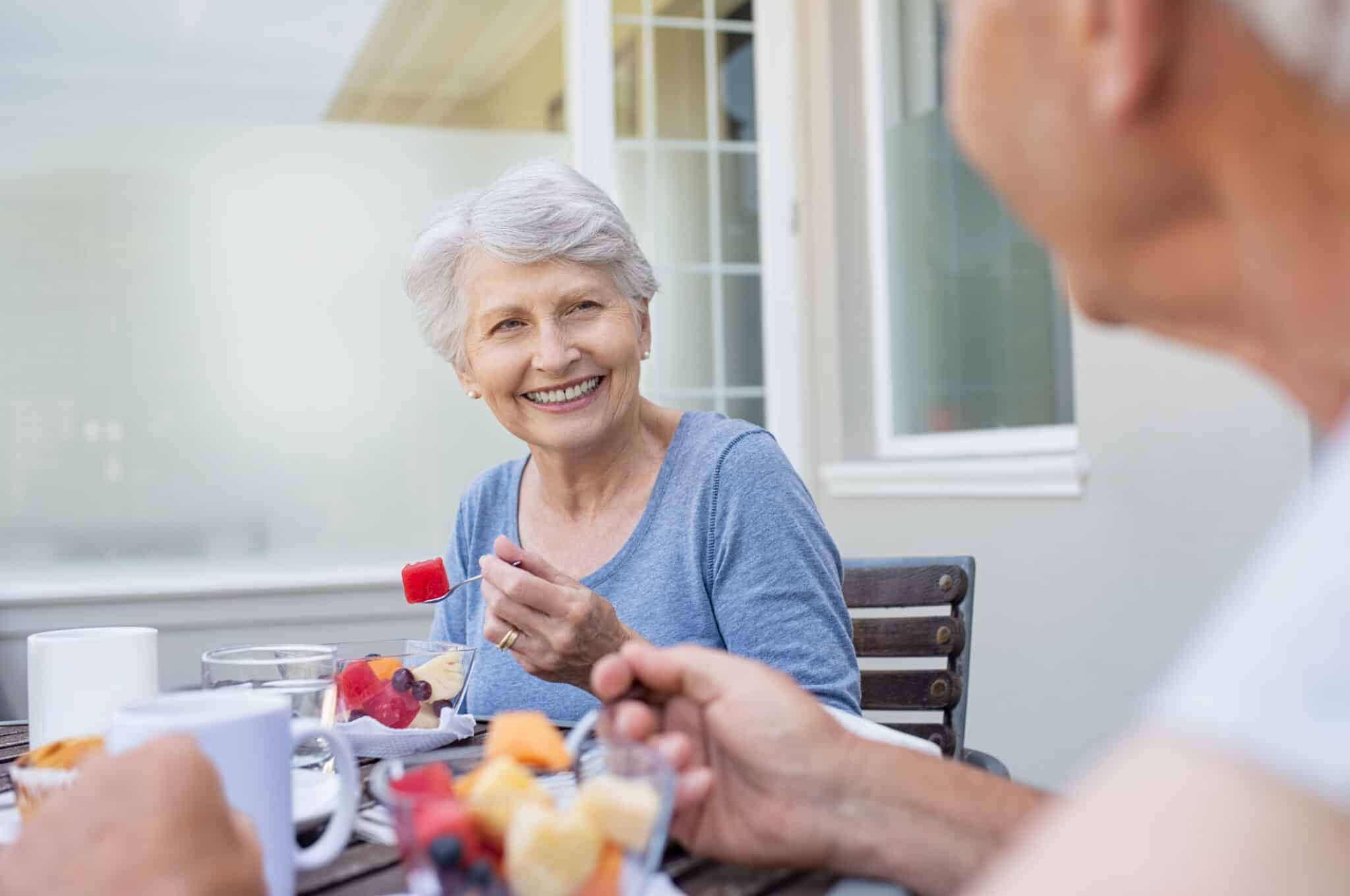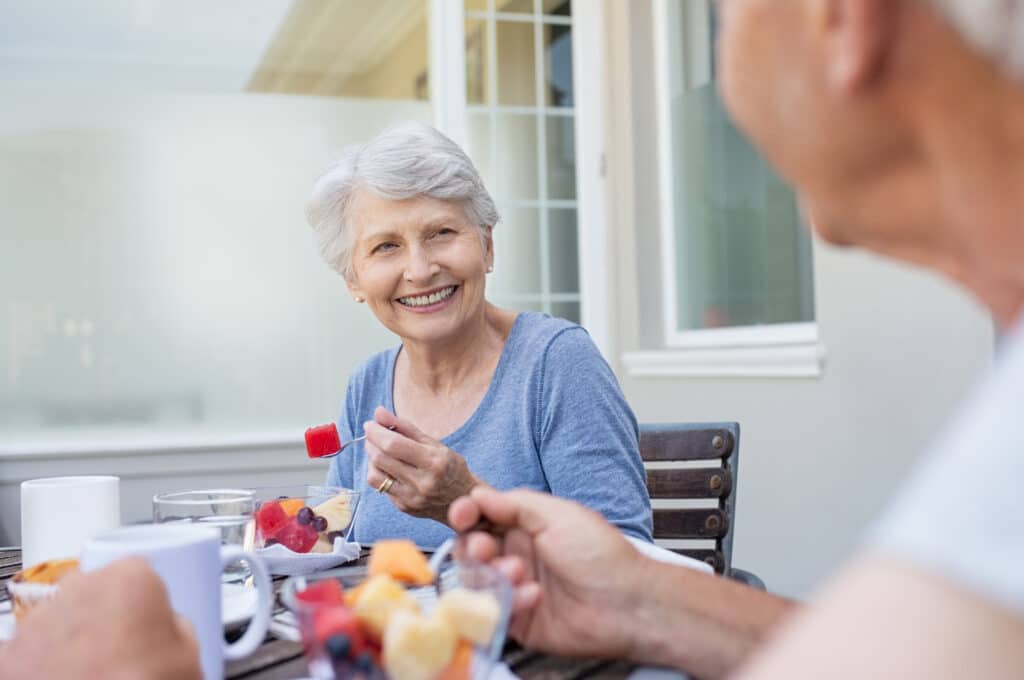 Seniors should eat a balanced diet with fruits, vegetables, whole grains, lean meats, and low fat dairy products.  They should limit foods and drinks with added sugars.  Saturated fats and trans fats should be limited.  Eating foods rich in soluble fiber may help lower cholesterol levels and blood pressure, as well as prevent constipation.
Senior Living Communities Offer Nutritional Benefits
Residents of senior living communities may enjoy nutritional benefits not available to seniors living alone. Nutritious meals are provided daily, which is especially important for residents who are not feeling their best. Personalized nutrition plans provide seniors with the nutrients their bodies need to maintain good health. Residents who are not on a full meal plan can still enjoy some chef prepared meals. The chores of grocery shopping, meal preparation, and clean up are eliminated, so mealtime becomes more pleasurable.
A good dining program should offer residents meals that are nutritious, satisfying, and diverse. Foods should look and smell appealing and be tasty. There should be dietary options for those who need low sodium, sugar-free, and gluten-free options. Nutritious snacks and hydration should be provided daily.
Meals that are served in group settings provide opportunities for social interaction. The benefits of socialization are improved mood, a decrease in depression, increased activity level, and enhanced cognitive function. Mealtime should be an event to look forward to each day.
Renaissance Villages
Renaissance Villages offers senior living apartment communities, assisted living, and memory care programs. Residents enjoy chef prepared meals served in our restaurant-style dining room with fellow residents and friends. Transportation is available to and from appointments and errands. Programs and activities allow for active involvement that engage residents mentally, physically, and socially. Contact us for a tour of our residential offerings.