We are pleased to share that Chef Taylor Harris joined the Renaissance Village Family as our Director of Dining Services. Chef Taylor is an excellent addition to our team, and we are excited to see his talent and overall zeal for everything he sets his mind to in the kitchen and Dining Room. Chef Taylor is serving up smiles and delicious cuisine for our residents.
Chef Taylor's cooking career started at seven in his grandparent's kitchen. It was there he developed a love for preparing food. He later went to Culinary School at the Riverside County Culinary Academy (RCCA), finishing in the top 3 of his class. This accomplishment qualified him for the opportunity to compete in the Skills USA Culinary Arts Competition on a State Level where he came out on top. He then represented California at the National Level, finishing in the top five out of all 50 states.
Chef Taylor has a wide range of experience in the culinary field, from his positions to where he's worked. He's worked as a pizza cook, line chef at wineries, Warner Brother's Studios in Burbank, corporate culinary, and even opened a bistro at the Monte De Oro Winery in Temecula. Chef Taylor's skills have earned him awards and features in several magazines.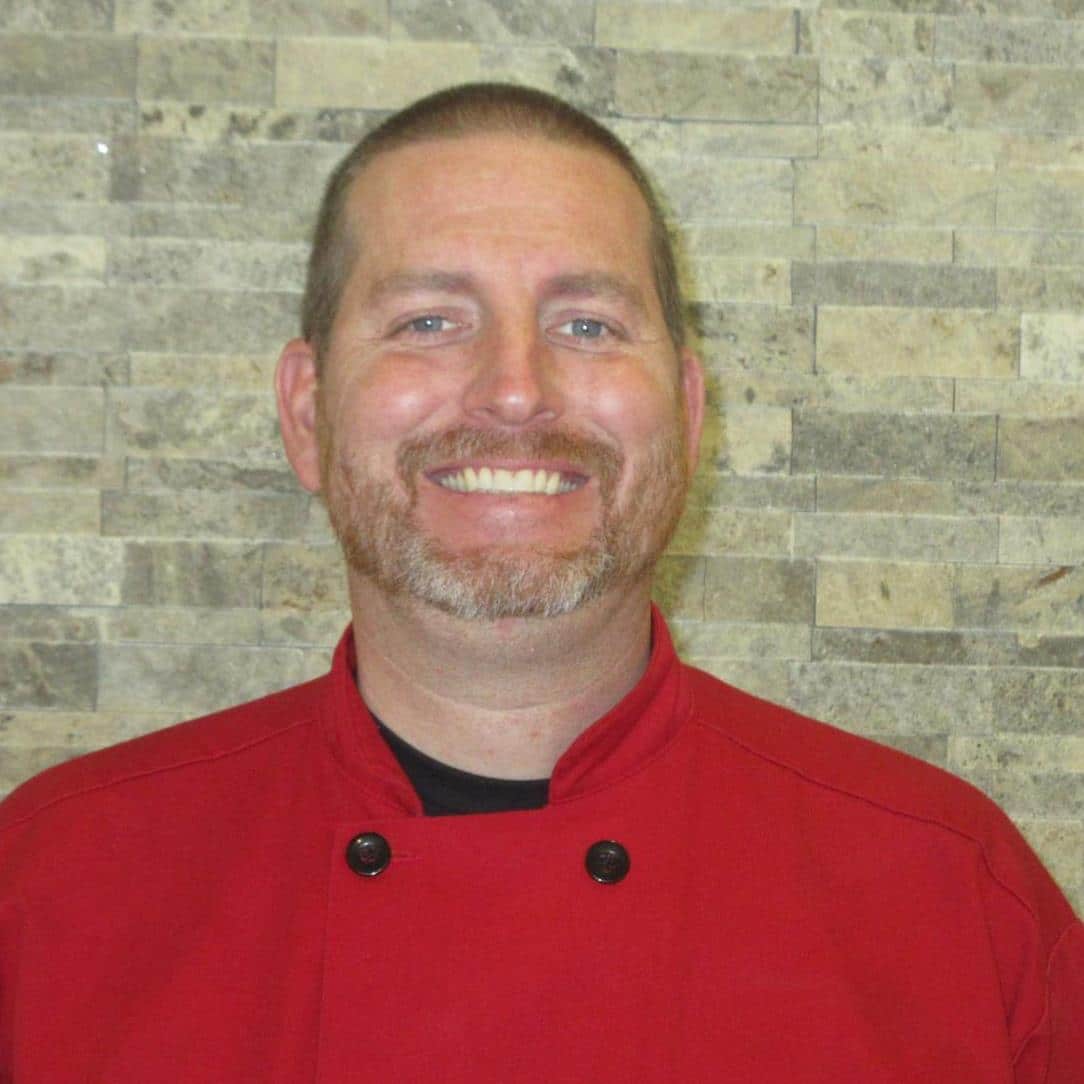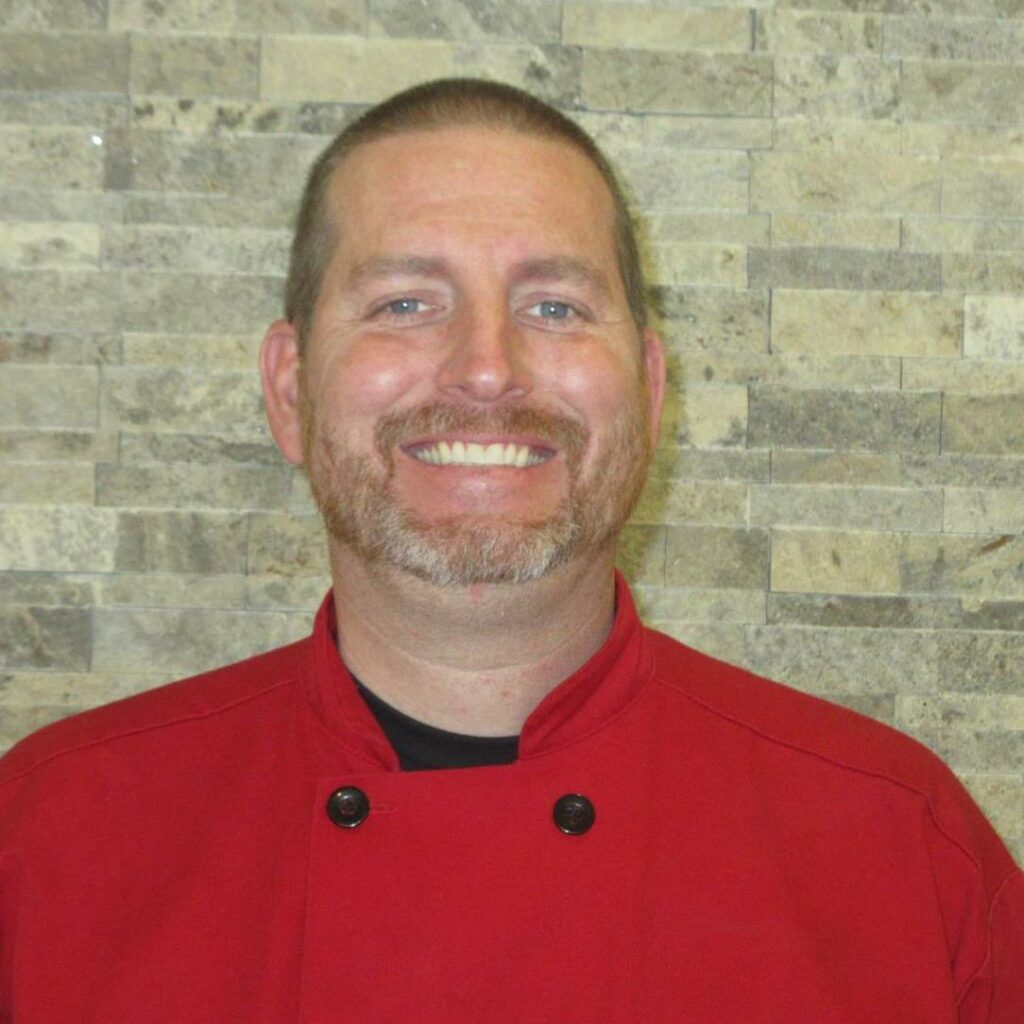 Entering the World of Senior Living
In 2018, Chef Taylor got his first job in a retirement community setting and found his calling. Since then, he's worked at several retirement communities and learned a wealth of knowledge regarding Independent Living, Assisted Living, Memory Care, and the various types of diets for residents.
Chef Taylor joined the Renaissance Village family earlier this year, and we're so glad he did. He's passionate about leading a team and training the new wave of future chefs. It's a feeling he finds indescribable, and he looks at each day as a unique opportunity to learn and grow. Being able to make someone's day brighter is Chef Taylor's passion and one that we also hold highly in our mission to create great days for residents.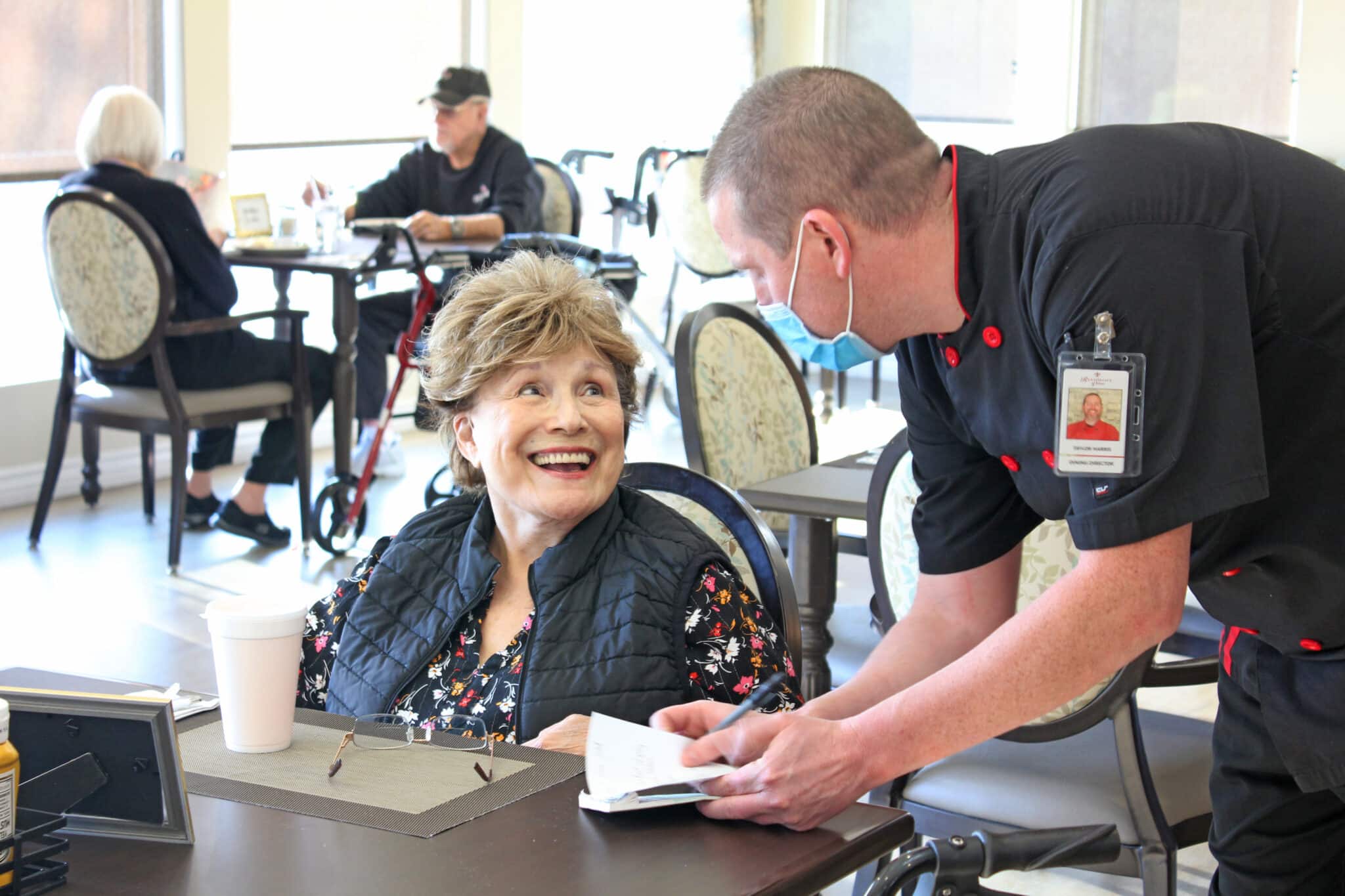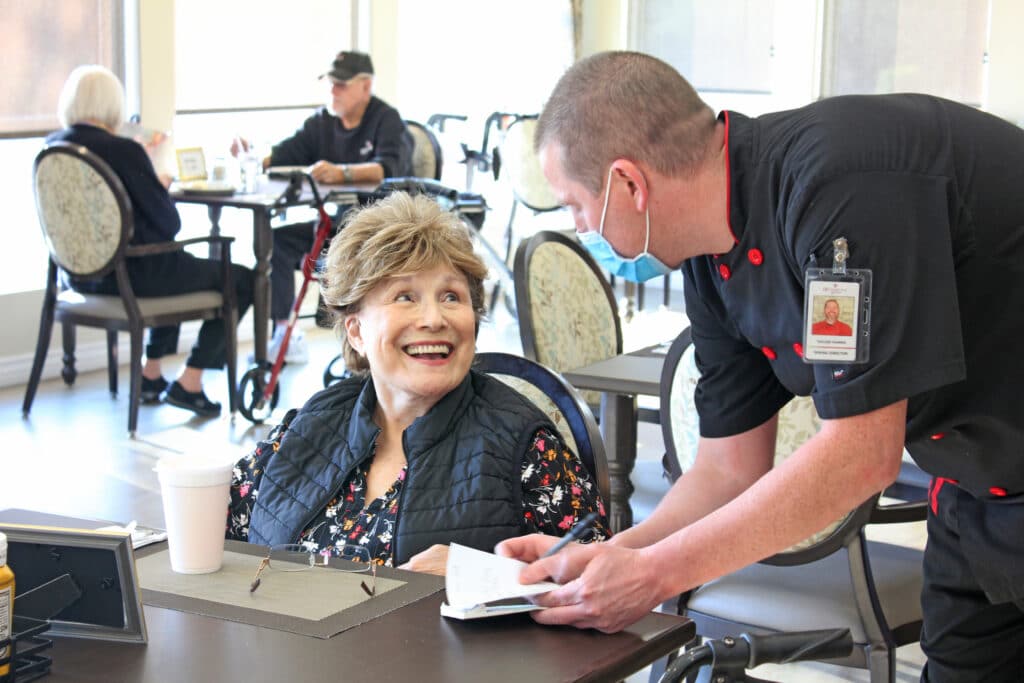 Loved by Residents
Residents love Chef Taylor, and he's already made a great impression on them. "I really like the way he listens to residents' needs. Especially those who have some dietary restrictions," Rosemary H., resident, said. Catherine G., resident, shares that she appreciates that he comes out of the kitchen to engage with residents because it really shows he cares. "He makes some really good food and really does try to keep the residents happy," Bobby R., resident, said.
Whether it's the food we create or dancing like he has two left feet, Chef Taylor can be seen skipping, smiling, or
stopping throughout the day to talk with and learn about our residents. Doing so brings great joy to his heart. Chef Taylor shares that coming to work does not feel like a job because he gets to build relationships with the residents, and he sees them as his grandparents, aunts, and uncles, and they are like an extended part of his own family.
"Chef Taylor brings a great attitude to the team and is personable with residents and staff," Brian Taube, Executive Director, said. "We look forward to seeing the continued growth of our kitchen and Dining Room under his leadership."
Serving Up Smiles at Renaissance Village
Renaissance Village Murrieta offers a variety of dining options. Our dining room serves residents breakfast, lunch, and dinner restaurant style. We also have an Americana Bar where residents can enjoy beverages and snacks during various social events. Our French bistro also features different bites and drinks that residents can enjoy between meals. Stop by today to receive a tour and experience the Renaissance Lifestyle for yourself.