Navy Resident Spotlight - Rancho Belago
Meet Karl M. our Navy Resident Spotlight for Renaissance Village Rancho Belago this quarter.
Karl was born in South Bend, Indiana, in August 1943. He was the second child, and his parents anticipated a girl. However, they had four boys. As a result, Karl's mother refused to cut his hair until he was four because it was blonde and curly, and when she cut it, it turned straight and brown. His mother was early-to-rise, early-to-bed, and an excellent cook. His father was a doctor and did not interact with the boys much. In his father's upbringing, the father was the family's patriarch and not someone you just talked with about anything. This disconnect was something Karl held against his father as a child. However, as he grew older, he better understood it.
High School Jobs
Like all of his brothers, Karl's first job was cutting dandelions out of the lawn. He later helped with a paper route and went on to have his own. Karl went to a private Catholic high school and served as an altar boy. In addition, he also served the morning mass before classes and on Sunday morning too. Karl was also on the archery team, which ranked first nationally in a high school competition. While in high school, Karl also worked as a checker and a stock boy at their local grocery store.
Navy Service
After high school, Karl's father required that each of the boys serve time in military service before attending college. He wanted to make sure the boys were mature enough, and he was not wasting his money. Karl served in the Navy. However, while in boot camp, Karl was among 300 men sent to the hospital for bronchial pneumonia. He was in the hospital for nine months. They offered him a discharge at the end of his stay, but he decided to carry out the remainder of his service so he would not be recalled. Karl was sent back to boot camp, only to be sent overseas with little training as a radioman. Despite the challenges he faced during his service, he enjoyed the time away from home and seeing Japan and Korea.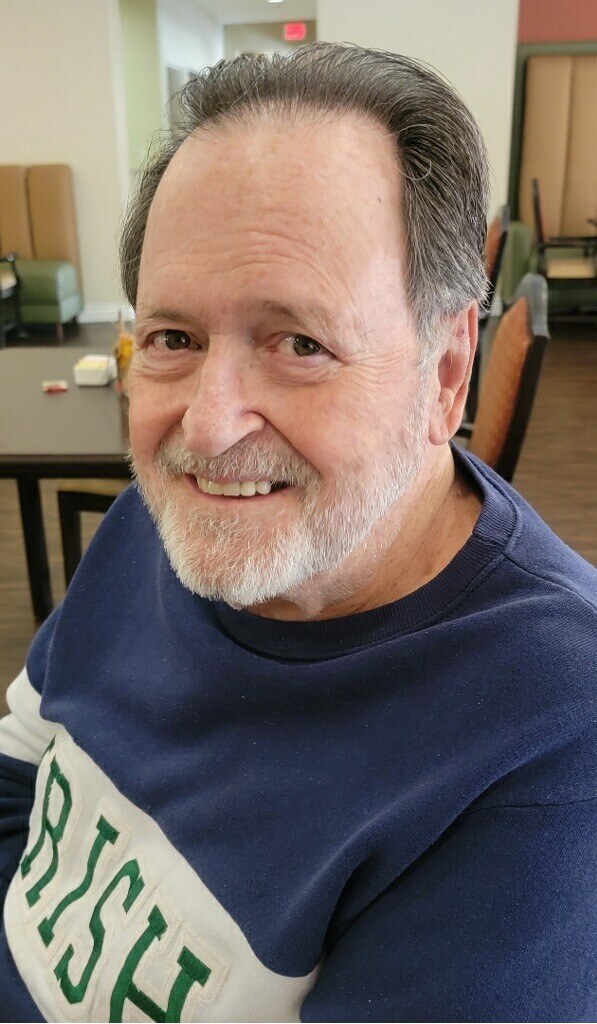 Taking Responsibility
When Karl returned home, the plan was to start at the Indiana University extension in South Bend, Indiana. However, shortly after he began, he learned that a young lady he met in California was pregnant with their child. Upon receiving the news, Karl took responsibility and married her. He moved out to Long Beach, California, and started working as a Department Manager for Sears, Roebuck and Company. They had five children together. Jim was their first, followed by Laura, David, Amy, and Steven.
Tragically, Laura died young. She was hit by a car while saving her niece from getting hit. The circumstances challenged Karl, but he is grateful that he could spend her last hours with her. He and his wife also wrote a letter to the woman who hit her because there was not anything she could have done differently, and they wanted to get it off her conscience. Later on, after 17 years of marriage, Karl and his wife decided to go their separate ways.
Karl's Passions
Karl has always felt drawn to the outdoors. He shares that it is an excellent opportunity for him to connect with God. Karl took his children on many camping trips as they were growing up. It's there where he also discovered another passion of his: photography. Karl took photos of everything, much to his family's dismay. So much so that he now has about 65 albums of photos. He considers himself more of a scenic photographer, but he also took a fair number of pictures of people too. Karl also developed a love of constellations and the stars.
Karl's trip to England, Scotland, and Wales was his favorite trip. This particular trip was a gift to him, his son, and some friends. They got to stay in a castle and see Les Miserables at the Piccadilly Theatre. His time abroad was most memorable, and he enjoyed the food and atmosphere the countries offered. He also went on a trip to Washington, D.C. with his daughter Amy.
Children and Grandchildren
His son Jim went into landscaping, David is still trying to figure out what he wants to do, and Steven has two children and lives in Utah. About three years ago, his daughter Amy passed away after facing kidney and bladder problems. Karl shared that when he gets to Heaven, he will have many questions for God as to why he took away his girls but left the guys alone.
Steven is the child that Karl is closest to and brags about most often. So much so that he jokingly told Steven he could not mess up because he would ruin all of Karl's stories about him. Karl also has four grandchildren. His oldest grandson, Andrew, is in the Navy and serves as an officer on a submarine. Andrew is Karl's pride and joy and he thinks highly of all his accomplishments, from his service to his skills at the poker table.
Connecting with God
Karl's faith and relationship with the Lord are a massive part of his life. He spends his days talking with God throughout it. A few years ago, he committed to reading the whole Bible, which was challenging but enjoyable for Karl. He looks forward to the day he gets to go to Heaven and no longer has to worry about the pain he deals with each day. Karl holds onto joy, jokes, and laughter and does his best to make others laugh despite what he's going through. He wants to give back to others as much as he can.
Renaissance Village Rancho Belago is the third community that Karl has lived in over the last couple of years. Our transportation schedule is what drew Karl to our community. Since he has to go to doctor appointments so frequently, he needed a reliable form of transportation. Karl shares that many wonderful people work here, and he does his best to let them know when they have done an excellent job. He stressed that the most crucial thing in life is family. Karl shared that it is about being close to family and how you treat your friends.
Learn More About Assisted Living
---