On-Site Senior Therapy Services With ONR, Inc.
Orthopaedic & Neurological Rehabilitation, Inc. (ONR) is now at Renaissance Village Rancho Belago. ONR's TOUCH program provides on-site senior therapy services designed to help residents regain their independence. After seeing the success of ONR's TOUCH program at Renaissance Village Murrieta, we brought this great program to our residents at Renaissance Village Rancho Belago.
What is ONR?
The program facilitates a more personal interaction between residents and therapists. TOUCH also allows residents to receive the care they need without having to leave the community. ONR is also beneficial to residents with hip and knee fractures, joint replacements, stroke, arthritis, cardiovascular disease, dementia, diabetes, pain, chronic health conditions, and other disabling illnesses and injuries. These programs provide a wide range of options and work as proactive and preventative medicine.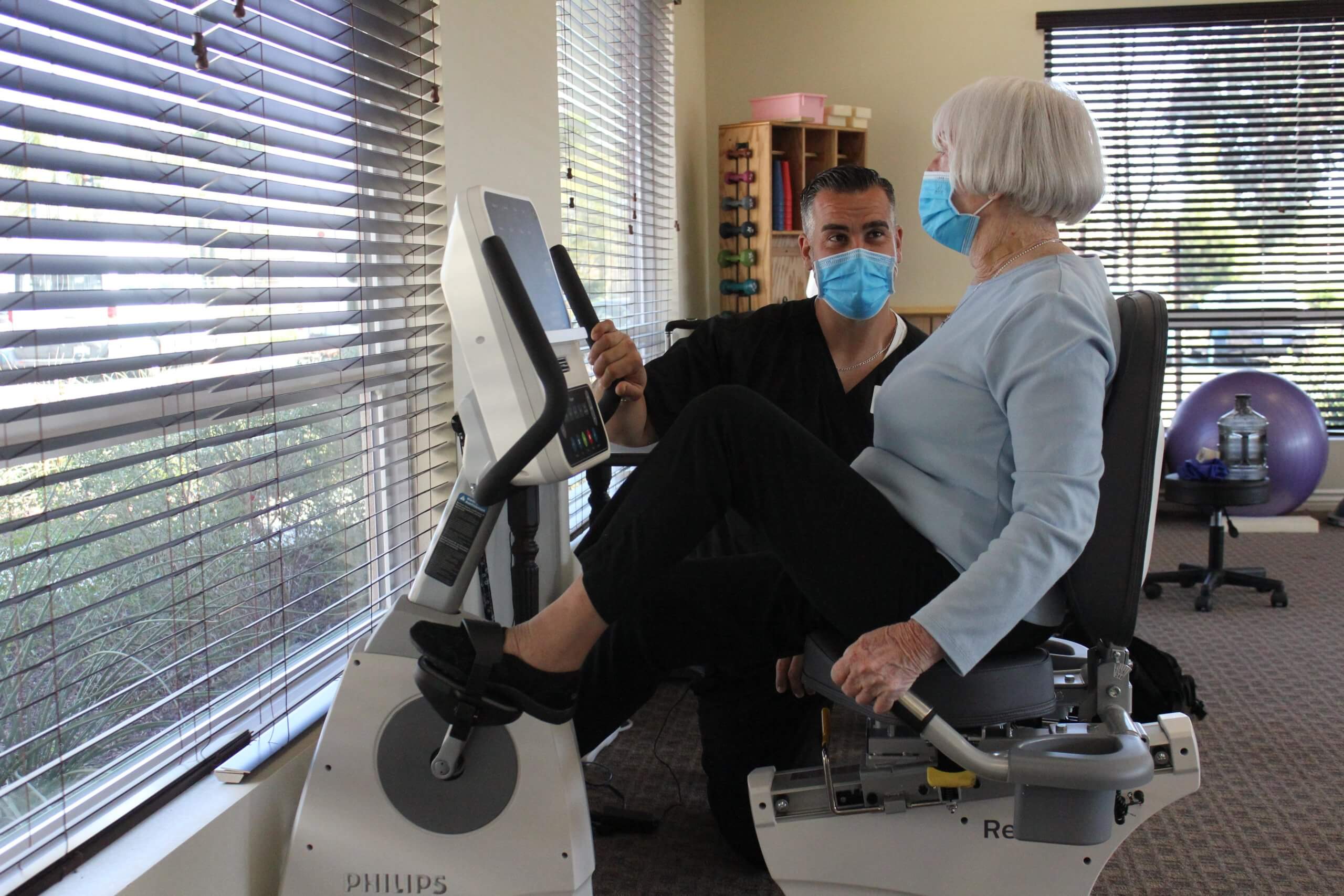 ONR also offers COVID-19 Recovery, Dining, Fitness & Wellness, Vision, Mindful Living, Mobility Fall Reduction, and Post-Surgical programs. 
Available to All Seniors
In addition to providing these new services for our residents, ONR can also extend its services to seniors in the area surrounding Renaissance Village Rancho Belago. We're pleased to be able to provide further resources to the seniors in the Moreno Valley area. ONR also works with all insurances and will work with your doctor and insurance to find out what works best for you.
If you're interested in learning more about ONR's TOUCH program, please stop by their new office in the strength training room around the corner from the Wellness Office. Michael Voll, Director of Rehabilitation, and Simrat Kaur, physical therapist, are happy to answer any questions you may have.
Learn More About Assisted Living
---