Memory Care is a long-term care option for seniors with Alzheimer's disease or dementia. As a senior's Alzheimer's or dementia progresses, it can make it difficult for you to care for your loved one's needs. Safety is a huge concern when it comes to memory loss. This living option provides care in a secure living environment. Memory care is a beneficial living option that helps seniors with memory loss thrive.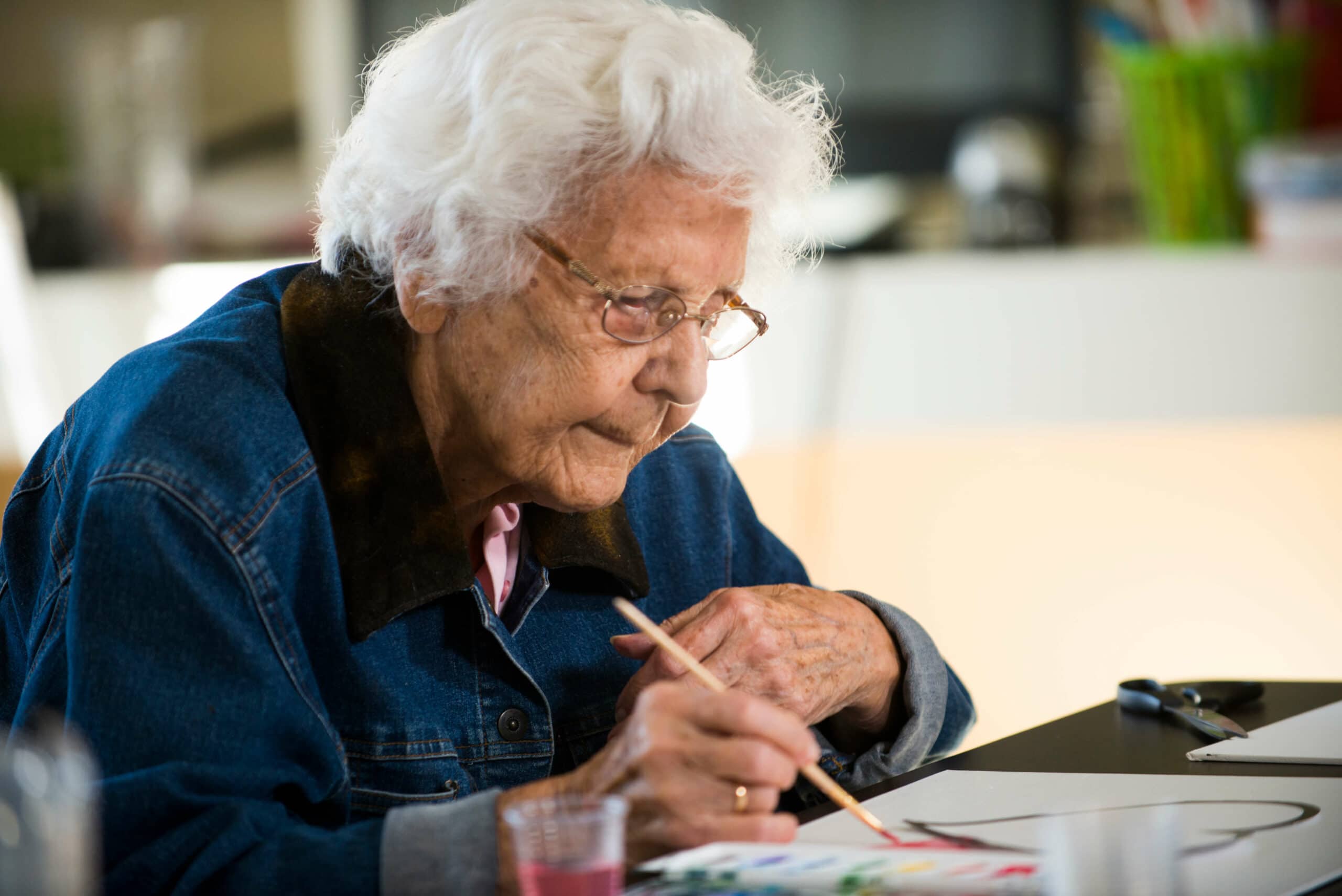 When Is Memory Care Needed?
Occasional memory lapses are common when it comes to the aging process. But, these memory lapses should not interfere with daily living. If memory lapses are interfering with their daily living, you should consult a doctor. Safety is one of the biggest concerns. Is your loved one neglecting areas of their life such as paying bills, hygiene, work, or their social life? It may be time to look into memory care.
Don't be afraid to trust your gut when it comes to your loved one's memory loss. It's important to be proactive and prepare for what to expect. Educate yourself on dementia and Alzheimer's disease. The Alzheimer's Association or a local community may offer support groups or an education series.
Benefits of Memory Care
Memory care is an excellent option for seniors with memory loss. These communities offer a secure and safe environment. This living option helps protect residents while minimizing wandering and elopement. These communities train their staff to work with residents with memory loss. The team knows how to redirect residents. They also know how to respond to the various behaviors residents may exhibit.
Memory care communities provide activities to help keep the resident's senses stimulated. These activities also help keep residents engaged and active. The brain is a muscle, and it's important to work it out like you would any other muscle. Sensory stimulation also aids in increasing their quality of life and happiness.
Memory Care Living Options
Some senior living communities offer memory care living options. They may provide a separate living area or special unit. Additionally, there are also communities dedicated solely to memory care. Below we've listed a few things to keep in mind when touring memory care living options.
Levels of Care Offered

Ask about the levels of care the communities offers and compare it against your loved one's needs. Ask about how they go about addressing changes in care needs.

Accommodate Special Care Needs

If your loved one has special care needs like mobility issues, wandering, or physical aggressiveness, bring it up. Knowing this can help a community determine whether they may be a good fit for your loved one.

Easy to Navigate Atmosphere

How are the common and living areas set up? Are the areas open and easy to navigate or are there winding hallways that could confuse a resident?

Programs Offered

Ask about the various activities they offer each week. We recommend bringing your loved one for a visit before moving into a community. Ask if they can take part in activities. Prior exposure can help your loved one feel more comfortable when they do move in. Ask about how they keep residents engaged and active.

Staff Training

Ask about the training the staff receives for caring for seniors with dementia and Alzheimer's disease.
Memory Care at Renaissance Villages
At Renaissance Villages, we understand the tough decisions you face when receiving dementia or Alzheimer's diagnosis. Caring for a loved one with memory care needs can be hard, but know that you aren't alone. Renaissance Villages are here to help you every step of the way. The open concept design of our villas allows residents to thrive with minimized barriers. Our mission is to create great days for our residents and increase their quality of life. Call to schedule a tour or stop by the community today to learn more about the programs we offer.
Learn More About Memory Care
---