What is respite care? If you are new to senior living, it's likely you haven't heard of or know the definition of respite care. This living option provides seniors and families with short-term care in the form of in-home services, adult day care or out-of-home respite care.
What Is Respite Care?
At Renaissance Village, seniors in respite care experience all the luxuries of residency without a long-term commitment. Seniors with assisted living or memory care needs can find support in respite care. Caregivers who need time to recharge can benefits from these services. Additionally, seniors who need a change of pace or seniors with emergency or recovery care needs benefit from this service.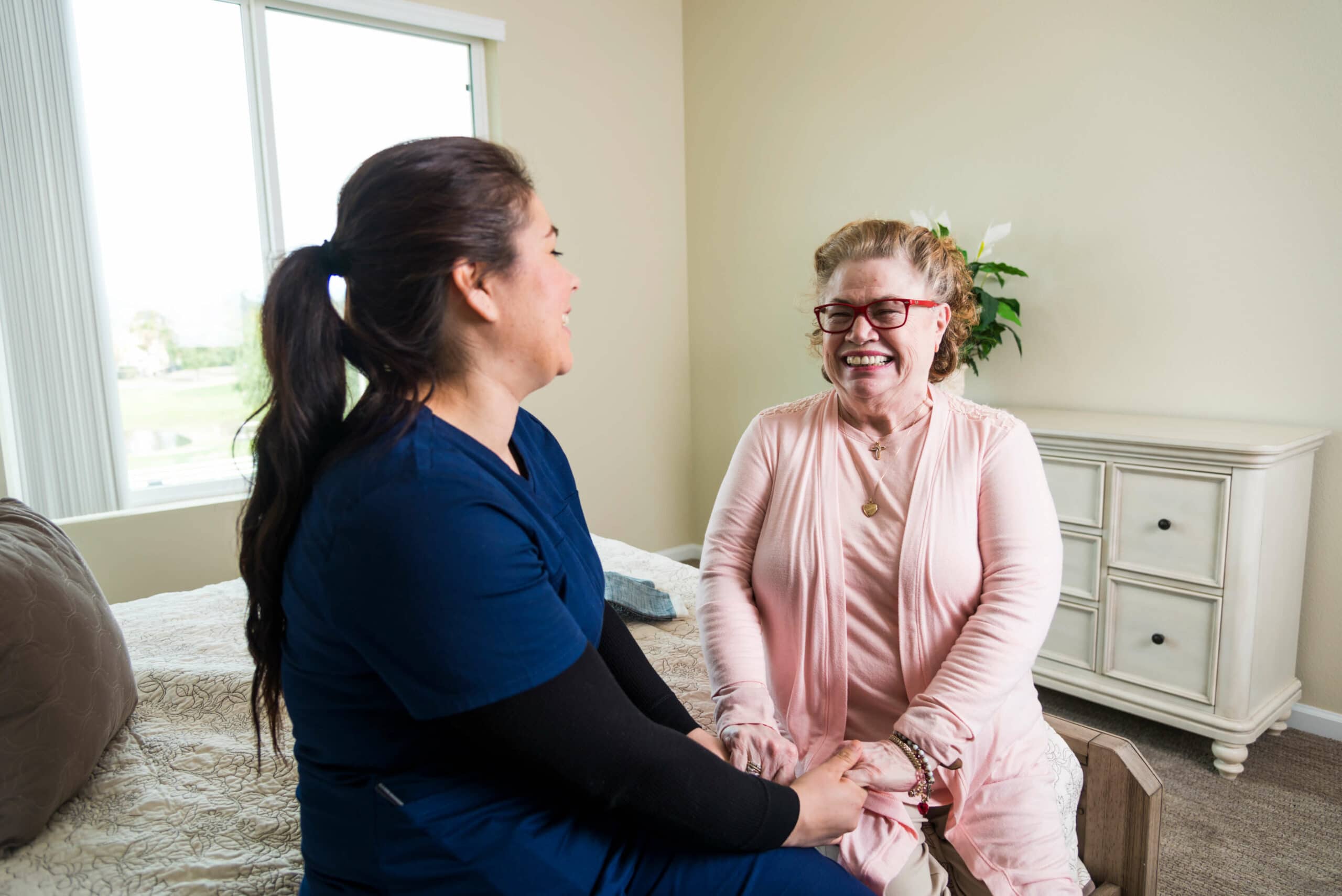 There is Support Available!
Caregiver Support

In caring for someone else, caregivers may put aside their own needs because they feel like they need to do everything. However, that is simply not true and it's OK to ask for support when you need it. Respite care gives caregivers peace of mind knowing their loved one has trained staff caring for them. This short-term care service allows caregivers to take time for themselves and enjoy some much-needed rest. We also encourage caregivers to take advantage of respite care early on, so they can avoid caregiver burn out.

Travel and Vacation Support

Families going out of town or on vacation may choose to use respite care for their aging parent. Instead of staying home, families can entrust their loved one's to Renaissance Village without worry about their care while away. Respite care can also be like a vacation for seniors as they participate in activities and enjoy socializing with other residents.

Emergency or Recovery Support

As seniors age, it can take more time for them to recover from a fall, illness or surgery. They also may need additional care throughout their recovery. Respite care supports seniors in their recovery and allows them to focus on healing without the worries of daily living.

Is Renaissance Village Right for You?

Taking the leap in choosing a senior living community can be a difficult decision and not one you should take lightly. Respite care at Renaissance Village can also be an opportunity for you to experience all this community offers on a short-term basis. Additionally, when you fall in love with the community, it can make the move-in process much easier.
Call about Respite Care Today!
Respite Care provides seniors and families with the short-term support they need. Looking for Respite Care in Southern California? Renaissance Village provides seniors with the care they deserve in their resort-style senior living community. Residents enjoy the Renaissance Lifestyle, a resident-focused program that is dedicated to creating great days for our residents. Renaissance Village is not just a senior living community, it's a home, and we encourage all residents to treat it as such.