Diane O. was born in Los Angeles, California, on October 22, 1932. She spent most of her young life raised by her grandmother and aunt. Diane always wanted to be like her grandmother, who kept a happy and loving home. Her earliest memories include the pink satin comforter on her grandmother's bed, which they shared.
Diane lived as an only child with her grandmother until she was ten. Her mother remarried, and she went to live with her and her stepfather. Diane made the most of this unique situation; her two younger brothers and sister became her life. She lived with them for a couple of years but ultimately left home early.
Growing Up Fast
After fibbing about her age, Diane moved into a boarding house and secured a job at the telephone company. One afternoon, her friend, Patricia, visited to ask Diane if she would like to have a date with one of the two sailors she met the night before. Later that evening, the light came on as they approached the car, and a big guy sat behind the wheel. Diane immediately felt embarrassed and tried to sit in the back, but Patricia told her to sit up front.
As they drove, Diane and the young man, Tom, realized they had unknowingly already met. As a boy, Tom played with her cousin at the house she grew up in, but he was now a good-looking sailor. Tom and Diane started dating, and he prepared to go overseas to Japan on the USS Toledo during World War II. They married young, and she loved him. While Tom was away, she lived in an apartment with two other Navy wives and continued to work at the telephone company.
Love & Marriage
When he came home, they renewed their vows. He was going to discharge that July, and they found out she was pregnant with their son, Thomas Jr. He was born that October, and two years later, they had their son, Daniel. Tom was a business agent organizer for Teamster Union, and with two young boys, they bought their first home right away. Diane and Tom continued to grow their family, adding Michael, Linda, Timothy, and Mary Ann (Mimi).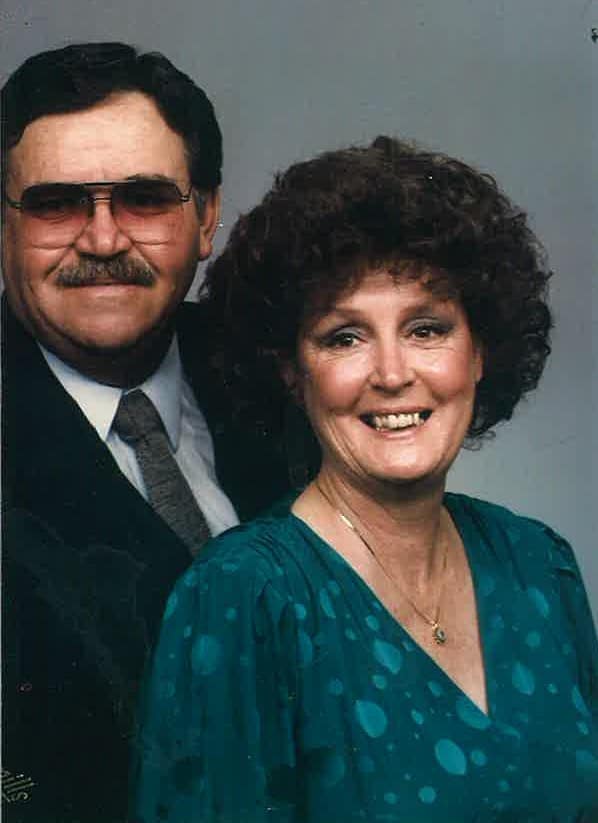 Learning About Her Father
After years of believing her father had passed away, Diane's cousin asked if she could do some ancestral research to see if they could learn anything more about him. Diane gave her permission, and a week later, her cousin returned with answers. She learned more about her father and that she had two brothers and a sister.
Since then, Diane went to Minnesota to visit her father's grave and tell him exactly what she thought of him. She wished he would have come and gotten her, but she is also grateful for the grandfather and uncles who stepped in and served as her fathers over the years. Diane also got to know her new siblings and learned more about who her father was. She was also surprised to discover that two of her children, Michael and Mary Ann, bear the same names as their previously unknown aunt and uncle.
Diane hosted a family reunion in her home. At this time, her siblings had not yet met her children. When her son, Daniel, walked in, her brother Michael cried and commented, "Diane, there's our father, walking the earth all over again." Since Daniel resembles her father, hugs from him are always special.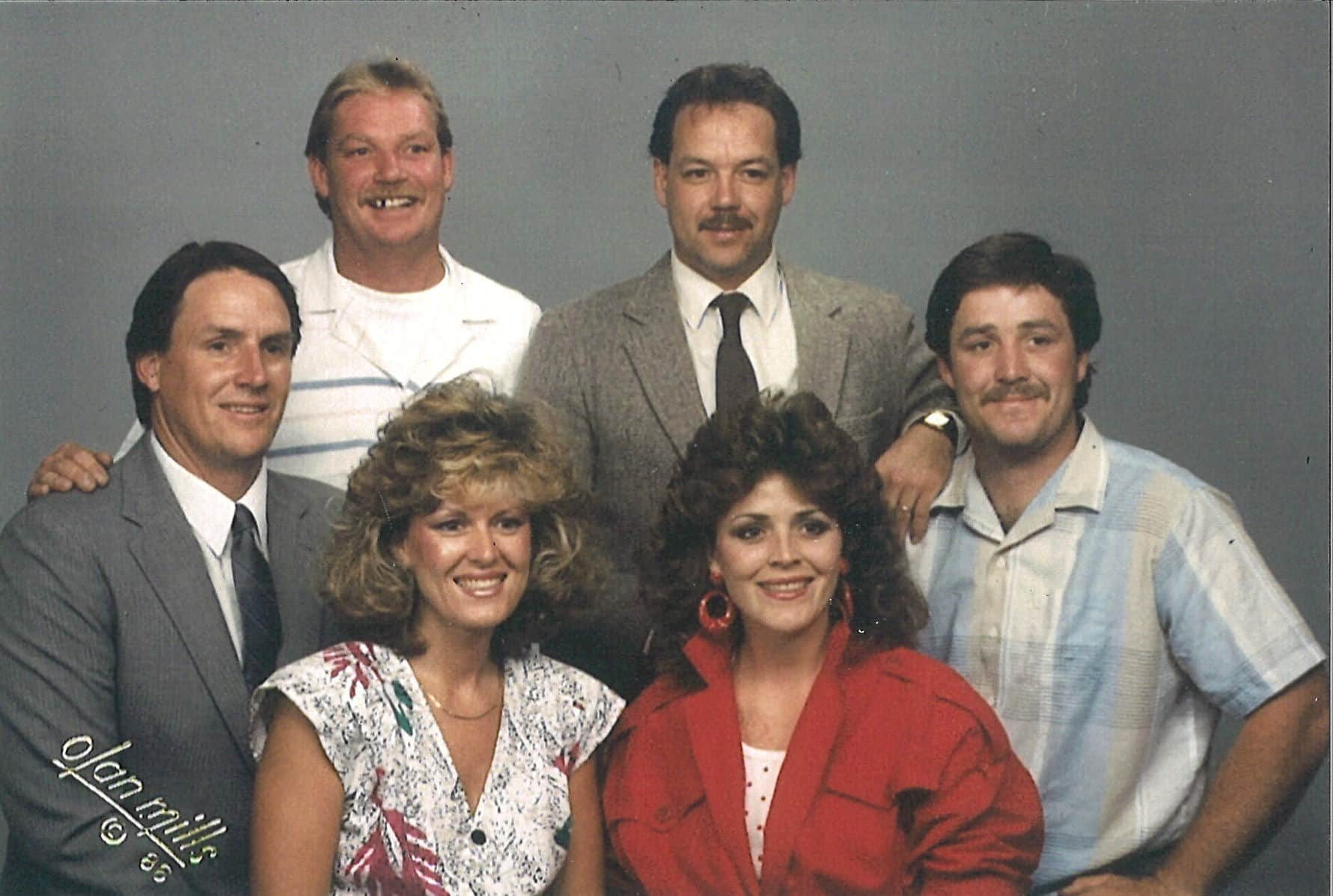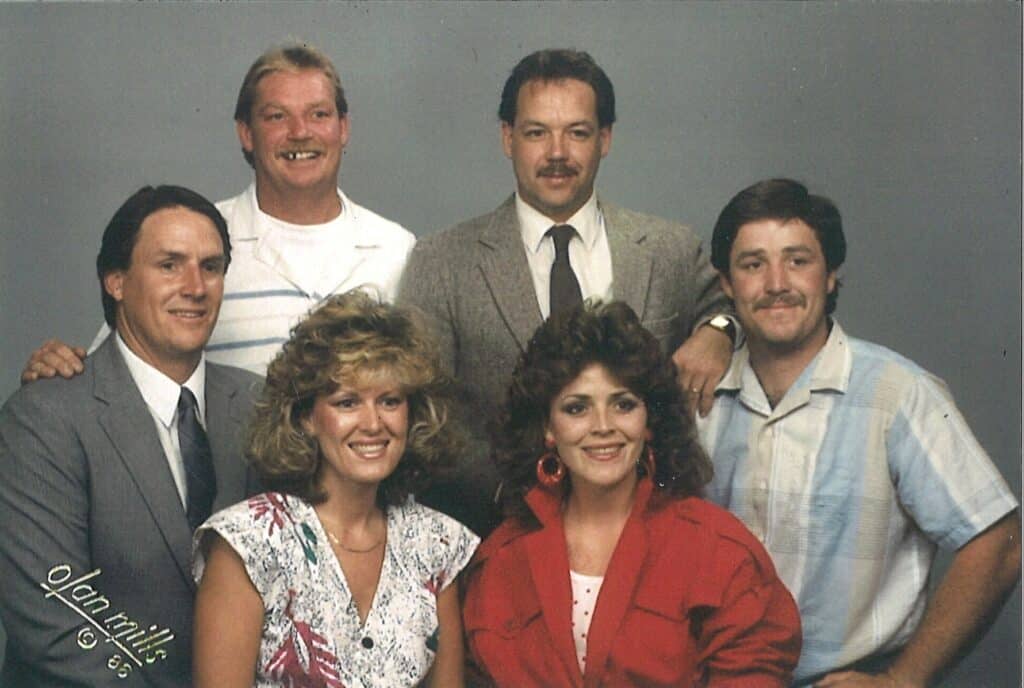 Returning to the Workforce
After Diane's daughter, Mary Ann graduated from St. Joseph's Girls School; she decided to return to work. She applied at Gallatin Medical Clinic, and they hired her in telecommunications and medical records. Diane worked there for 18 years and developed a company called Doctors On Call (DOC), which helped them save money because it did not require workers for the midnight shift. She was rewarded for this accomplishment and overall had an incredible career.
36 Beautiful Years of Marriage
After 36 beautiful years of marriage, Tom received a pancreatic cancer diagnosis and died later that year. There are not enough words for Diane to say about Tom, but he was a wonderful man and an excellent father. She waited four years before selling the house and moving to Wildomar, California. Despite her significant losses, her family continues to grow. At the time of Tom's passing, they had ten grandchildren. They now have 32 grandchildren, including all of their great-grandchildren. Another boy is also on the way, to be born in July, making it 33.
Holding Cats & Her Memories Close
Diane has three cats whom she loves. The mother cat is named Nancy Teresa, 18 years old. The other two cats, Dixie Lee and Susie Slippers are 17. Diane also collects white water pictures, candle houses, cows, and clowns. However, her favorite collection includes all of her memories. She stresses the importance of cherishing your memories because those memories keep you going when you get to her age. Sometimes she sits in her chair and can quickly flash memories and get cheerful and sad. However, she would not trade any of those memories for the world.
Becoming the Woman of the House Again
Diane's daughter Linda and her husband moved in to help care for her. Another young woman stepped in to help care for Diane, giving Linda time to take care of other things. After three years and a terrible accident this past December, her kids met to discuss what was best for their mother. Diane was afraid they would put her in a nursing home, but they decided assisted living at Renaissance Village Murrieta was the best fit.
She is grateful to her kids and family for their excellent care. Diane loves living at Renaissance Villages. Having her apartment empowers her to be the woman of the house again without even having to cook! Diane credits Karyl D. with helping her integrate into the community. They sit together during meals and have become best friends. Diane even has a chair in her apartment deemed Karyl's chair because she frequents it often. Diane loves her new routine and likes having people to say hello to or share exciting things, like her new grandbaby.
Diane gets to see her grandchildren and great-grandchildren regularly. Some live nearby, while others live in Pennsylvania, Texas, and Arizona. Regardless of where they live, they are a gift. She is fortunate to have such a loving family and knows that each of them takes care of her well.