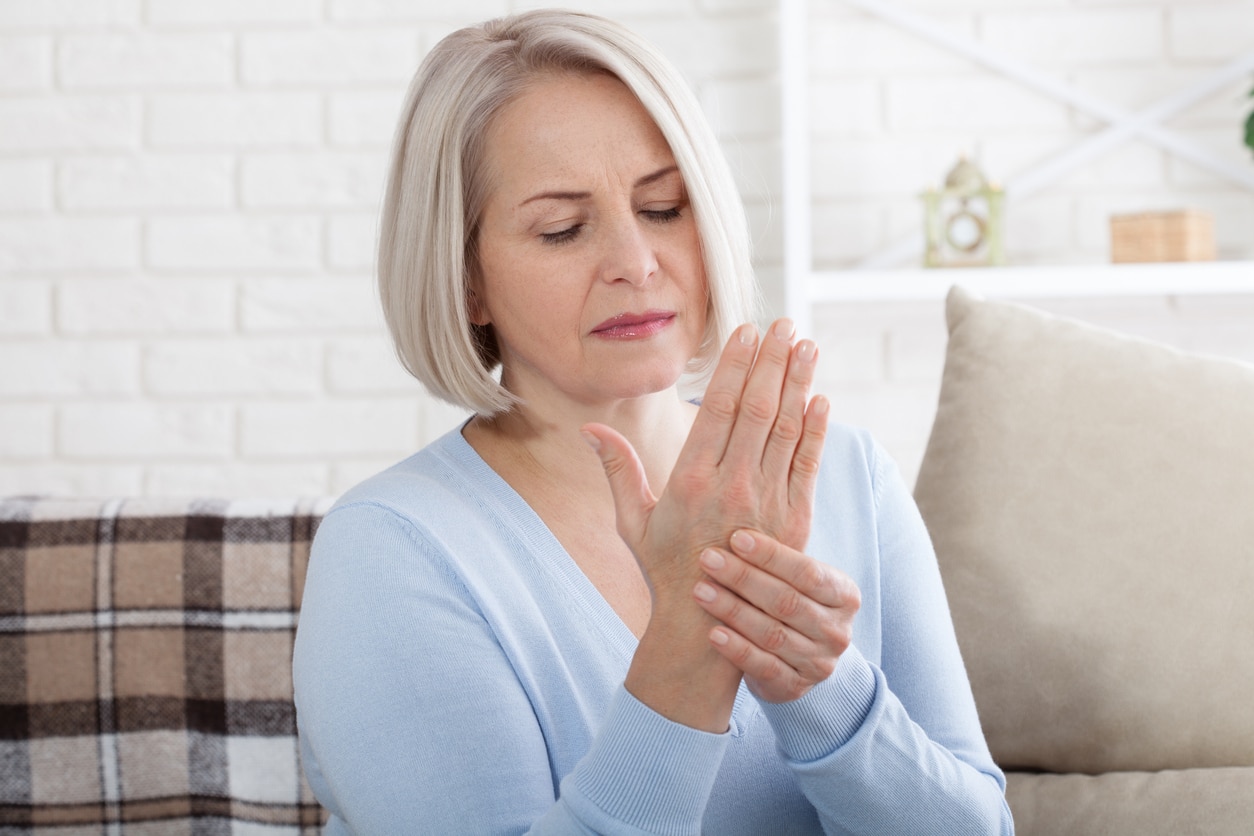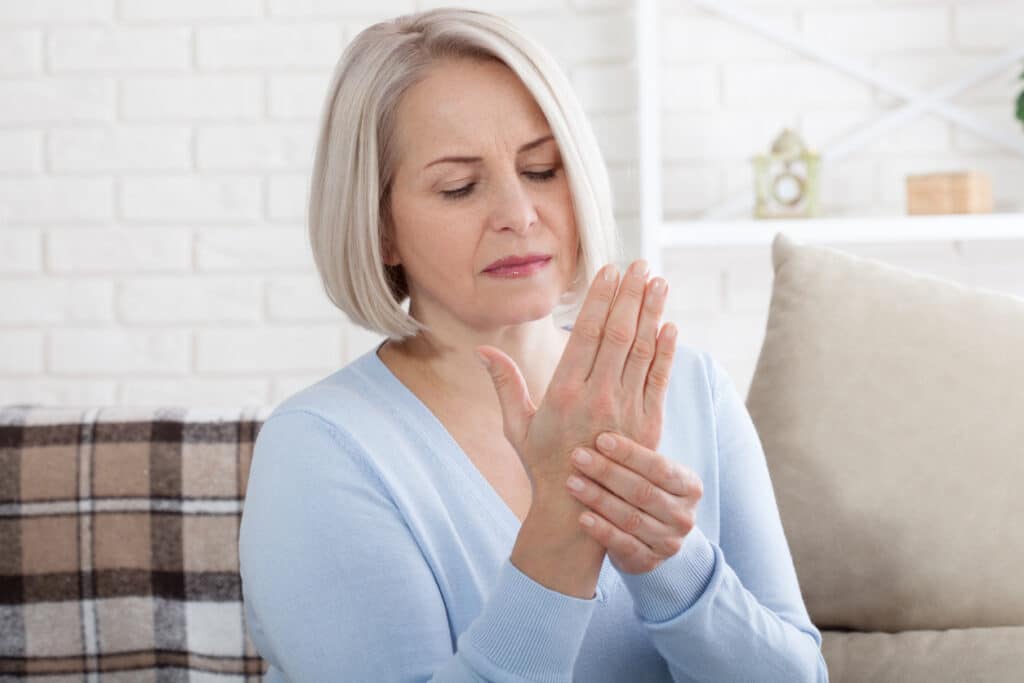 Osteoporosis becomes a common problem as people age. It's a bone disease that develops when bone mineral density and bone mass decrease. The bones become thin, weak, and fragile. They can easily fracture. Posture may become stooped, and mobility can be negatively impacted. While osteoporosis affects both men and women, it is more prevalent in older women.
Risk Factors
Risk factors for osteoporosis include age, family history, having a small body frame, post-menopausal Caucasian and Asian women, having thyroid or bowel disease, and having some types of cancer including breast and prostate. Those with a history of long-term cortisone or prednisone use and thyroid hormone medication use are also at elevated risk.
Symptoms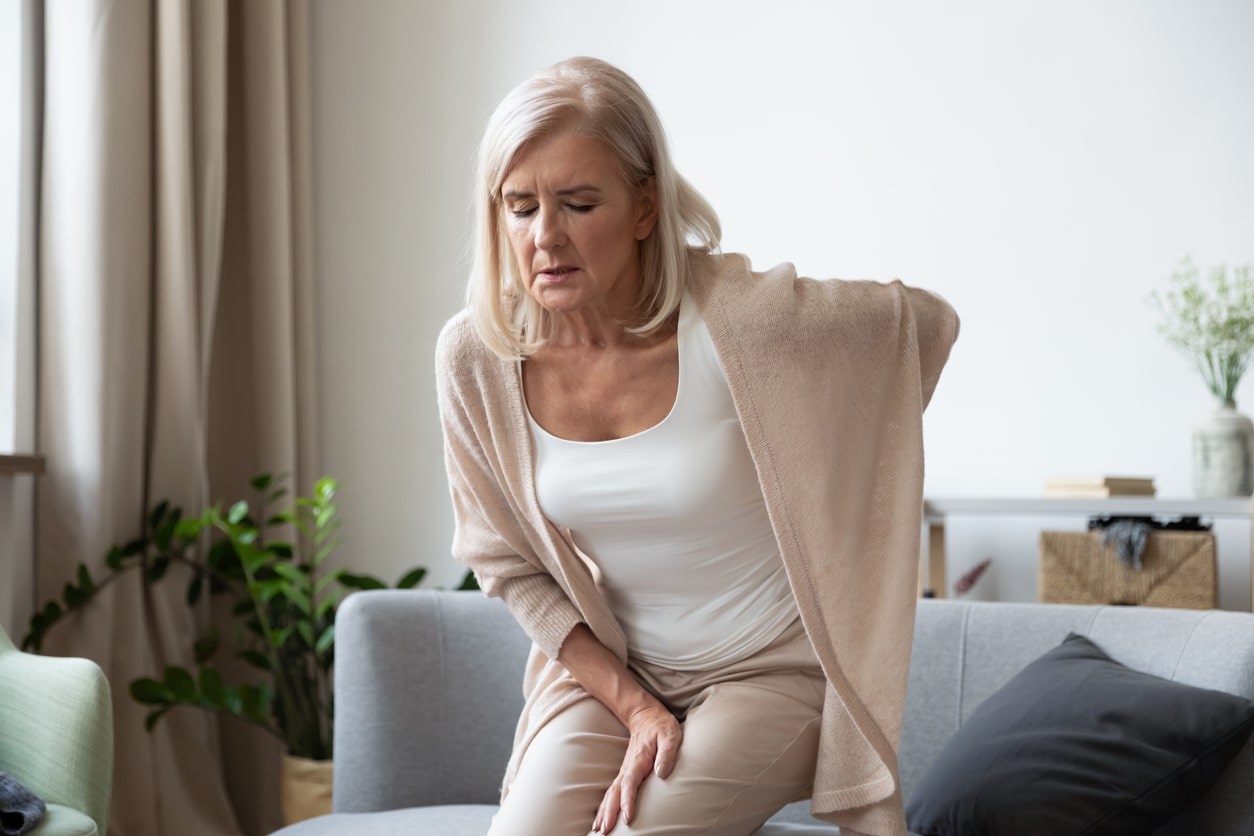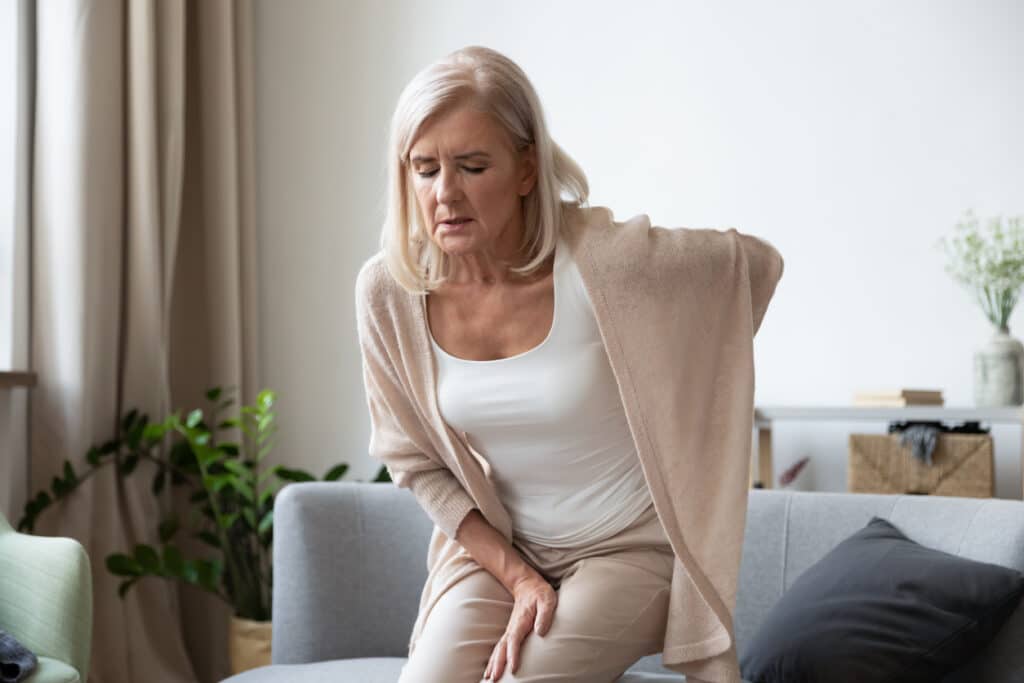 Early stage osteoporosis has no apparent symptoms, so it's sometimes called the silent disease.  The following are symptoms of later stage osteoporosis.
·  Fractures – Brittle bones often lead to fractures. Fractures of the hips, wrist, and spinal compression fractures are among the most common.Since falls often result in bone fractures, it's important to reduce fall risks in the elderly. However, spinal compression fractures may occur even without a fall.
·  Height Loss – Over time, someone suffering from osteoporosis can lose up to two inches in height. Fractures of spinal vertebrae can cause height loss.
·  Low Back Pain – Fractures in the low back can make it difficult to stand, sit, walk, or lift objects. Fractures in the lower spine may cause greater pain than those in the upper spine. Sometimes these fractures compress or pinch nerves coming out of the spinal cord.
·  Upper Back Curvature – A stooped or hunched posture in the upper spine is called kyphosis. This is caused when one or more vertebrae in the upper spine breaks, causing the spine to curve forward.
Who should be screened?
The National Institutes of Health recommends women should have a bone density test at age 65. If there are no issues, they can be rescreened in two to three years. The National Osteoporosis Foundation recommends a bone scan for anyone who breaks a bone after age 50.
Senior Fitness at Renaissance Villages
Renaissance Villages believes in the importance of providing our senior residents the resources needed to strengthen their bodies. This helps prevent falls and enables seniors to maintain as much independence as possible. Our partnership with the Geri-Fit Program offers three classes per week to keep our residents safe and mobile. Classes emphasize strength training with licensed instructors who provide individualized attention to participants. In addition, the program helps improve balance, which minimizes fall risk.
Renaissance Villages Senior Living Communities
Our Renaissance Villages communities in Murrieta offer residents the support they need to live healthy lives, tailored to their specific needs. Contact us for information about our residential options.