Resident Spotlight: Don P.
Meet resident spotlight: Don P. He was born on May 8, 1921, in Omaha, Nebraska. His mother passed away when he was only eight years old, and his father raised him in Bloomington, Illinois. He attended grade school and some high school there. While growing up, Don thought they were poor, but now he realizes that was not the case. They always had food on the table; he was clean and stayed out of trouble.
Motivated To Earn A Living
Don entered the workforce early and began working with Claude Stahley. He helped him get Stahley Cartage Company off the ground in 1937. Don also drove a truck and became a dispatcher for three of the company's terminals. The work included overseeing about 75 units and close to 300 working men. This experience later drove his positioning in the Navy.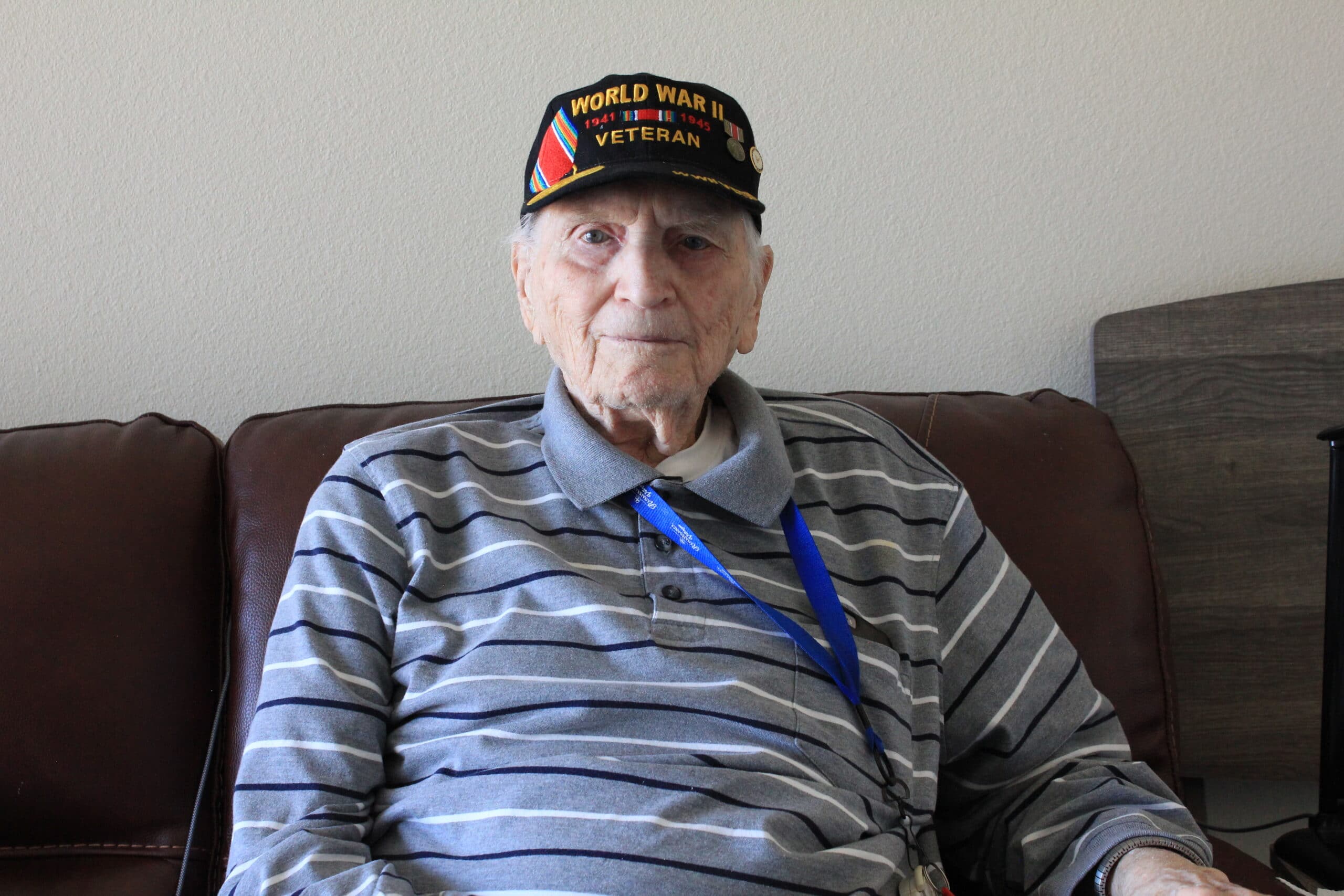 Enlisting in the Navy
Don did not want to deal with mud or handle a gun when it came to military service. To avoid the draft placing him wherever they wanted him, Don enlisted in the Navy at Lambert Field in St. Louis, Missouri. He served for five years as a radar man on the cruiser USS Salt Lake City CA-25 in the Pacific during World War II. He experienced seven major battles in the Aleutian Islands, Tarawa, Saipan, Leyte, Iwo Jima, and Okinawa during his time on the ship. After Don's discharge from the Navy, they gave him $500 and 30 days to report back to Chicago, Illinois, to get his final papers. Don shared that coming back to the United States after serving was strange and took some time for him to get reacquainted with everything.
Returning to the United States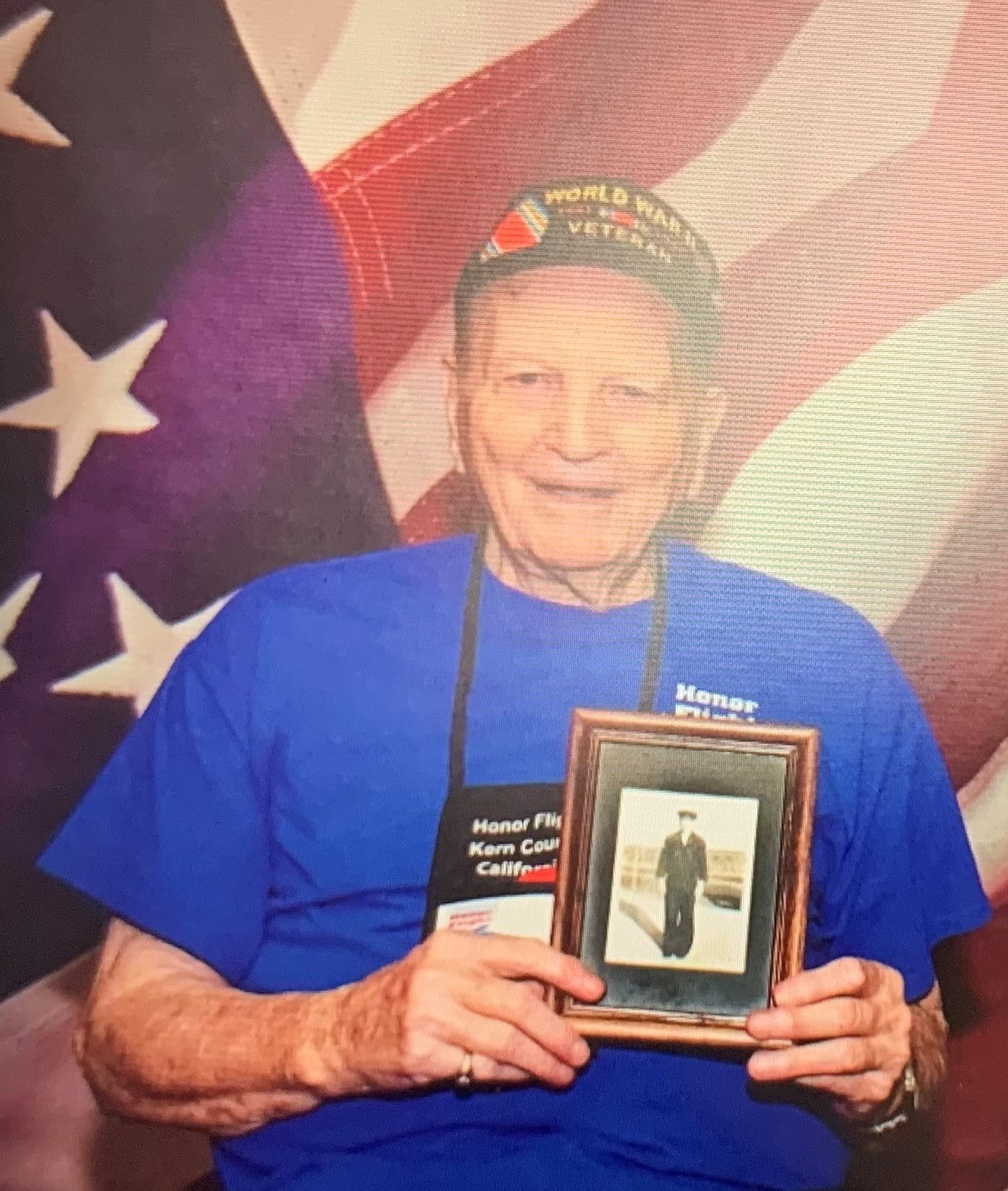 Before entering the service, Don bought himself a 40 Ford after his buddy bought him out of his 39 Ford. While he served, he put the car in storage. However, his father became ill, and Don told him to sell the vehicle and use the money. His father later decided to marry again, and in doing so, he married a woman who was younger than Don. Facing this reality, Don requested that the two not have any children because he did not want to raise their child. Ultimately, his father died young at the age of 57.
Stahley had a job waiting for him when he returned. He kept working with the company and signed for the company's first gas tanker, which held 3,750 gallons. Don drove the tanker, which was the biggest thing on the road at that time. However, Don did not receive anything out of that business when Claude died despite his involvement in the company. Claude's younger brother came in to take over the business, and Don parted ways shortly after.
Earning While You're Sleeping
While working with Stahley, he also had another business venture where he rented out the third floor of the Corn Bank Building. Don worked with a jeweler where he learned how to take watches apart and put them back together. He realized that this was a profession where your income stops when you shut your eyes. It made Don desire to find something that would allow him to make money even when he was not working.
Don enjoyed a good business opportunity and frequently found himself in front of business opportunities. He was acquainted with a man at State Farm who later asked him to go with him to open the first State Farm in Texas. However, at the time, Don shared that he was halfway in love and not thinking, so he refused the offer. Although he hates to think about passing up an opportunity like that, he's thankful that he's healthy and doing well.
Meeting & Marrying Helen
While working at the Corn Bank Building, Don met the woman he would later marry. Helen was a hairdresser that worked around the corner. They met at the corner drugstore that sold sandwiches for lunch. However, he shares that he met her through a friend at a dance. They went together for a while before getting married. Helen continued to work for four years after they married, which allowed them to bulk up their savings to buy a house.
Don and Helen have two kids, Cynthia and Don 2. There is an eleven-year gap between them, which allowed Don and Helen to raise them individually and together. Don believes the time he and Helen spent with the kids was an essential part of becoming who they are today. He shares they were lucky to do that because it's vital to have both parents involved in raising their children. He emphasized that if they could not take their kids with them, they did not go.
A Growing Business
Don and two other men later started Casco Abrasive, a grading oil business that made grinding wheels. He helped set up distributors with 11 western states, including Alaska and Hawaii. However, he parted ways with the two others due to business disagreements. Don went on to work with Chicago Bridge and Iron, and he worked well with them. This business allowed him to get acquainted with the corporate people, and they entrusted him with finding them a new location for the company in Bakersfield, California. While searching for the property, he met Ed Lee, a man impressed with Don's tenacity for business.
Ed asked Don to sell 22 acres of land for him in Bakersfield. Don requested that Ed pay him on commission, which Ed gladly obliged. Don did not take a salary, and he also paid his expenses. He made deals with buyers by selling property by the square foot instead of acre. He worked with a realtor and eventually sold off all the land, creating a substantial profit.
Taking Care Of Your Kids
Don's hard work ethic paid off, and they put Cynthia through college at San Jose State. She later became a history teacher, and after 35 years of teaching, she retired. After dating what Don refers to as "grease monkeys," Cynthia met her husband, Tony, on a family ski trip in Tahoe. It took Don 2 a little longer to get his degree. He went to night school for two years and did not tell anyone until he graduated. Don 2. married a dental assistant, and Don thinks they are happy and doing well. Don doesn't have any grandchildren, but Cynthia and Tony have two dogs.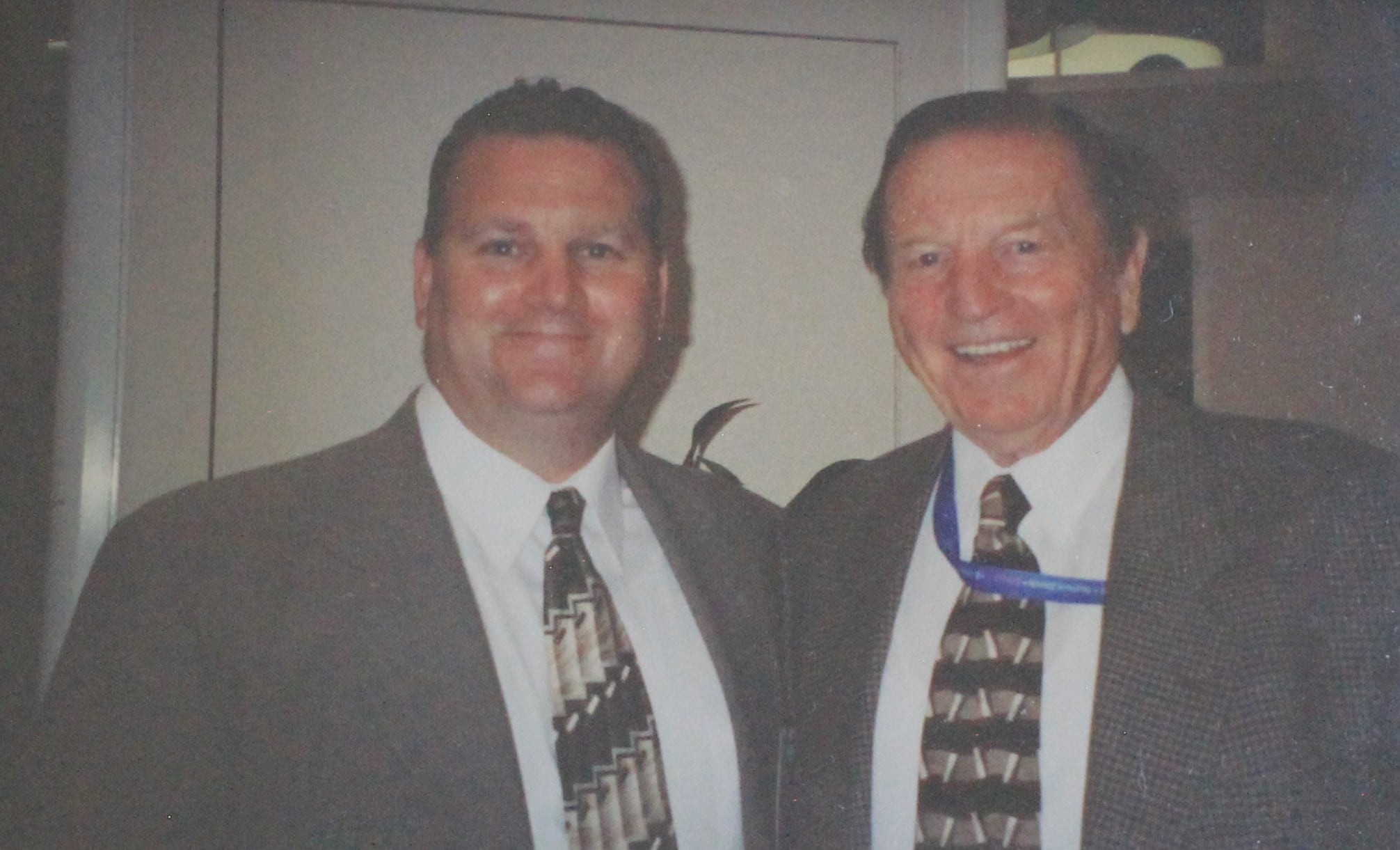 Keeping Helen's Memory Alive
Don and Helen were married for 73 years. They had their ups and downs over the years, but they were both in it for the long haul. Helen passed away last year, and he misses her. He shared that the experience made him recognize and appreciate women's talent in the home. While his wife was ill, he worked hard to keep the house clean each day and realized what it takes to do that. He and Don 2 focus on the good times to keep her memory alive.
Life Is Like A Bowl Of Honey...
Don enjoys living at Renaissance Village Murrieta. When Don 2 looked to move his parents closer to him, he found our community. He appreciates how well the caregivers care for the things he needs, and Don also receives a lot of support from his son. Don enjoys sitting out on his patio and taking each day as it comes. Looking back on his life, Don shared this piece of wisdom: "Life is like a bowl of honey. You can't eat it all at once. But if you take a little bit every day, you'll live a long time."
Learn More About Assisted Living
---