Best Practices For How To Help The Elderly
As we age, we face a plethora of new challenges and needs. Working with seniors in this stage of life, we often get asked how to help the elderly. So, we decided to ask the seniors living in our communities just that. Several residents answered, "how can people help the elderly?" After reviewing their answers, we came up with the following ways of helping seniors.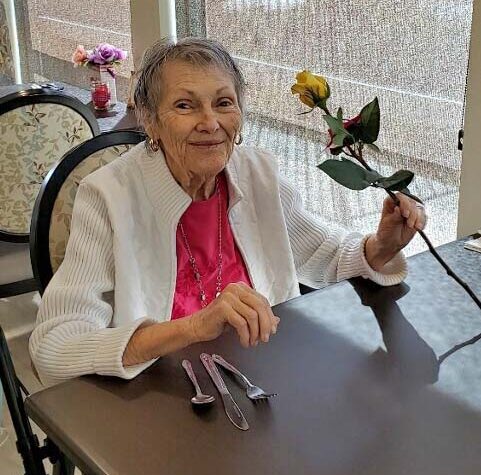 Be Respectful & Patient
Seniors may walk or speak slower, but they still deserve respect. They also appreciate it when you take the time to listen, even if they've told you a story once or twice before. Talk with them as if you're speaking to a friend. They're always ready to have a conversation, and spending a little extra time with them means a lot. Seniors have lived long lives and have much to teach us from their own experiences. In addition, seniors appreciate kind gestures like holding the door open or aiding them as they get situated.
When speaking to hard-of-hearing seniors, you should not shout unless necessary. It's crucial to face the senior you're speaking with to ensure your
voice travels toward them and they can read your lips. If you're wearing a face mask, it's helpful to talk a little louder, slower, and clearly. It's also important to remember that the senior may be just as frustrated as you are.
Show Love
When did you last pick up the phone to call your parent or grandparent? Texts are nice, but hearing your voice or the words "I love you" will make anyone's day. Taking time out of your day to talk with someone and let them know you care speaks volumes. You can also show love by sending a birthday or thinking of you card. It's nice to know someone is thinking of you and takes the initiative to let you know.
Visit Your Loved One
There's nothing like enjoying the company of someone you love. We live in a world where people often find themselves busy doing this or that. Slowing down and remembering the people in life that truly matter is so important. We only have so much time in this life, and it's crucial to take advantage of every minute we can. Stopping by with flowers is always a kind gesture, and getting to share a laugh makes the best memories. In addition, receiving a hug or embrace from someone you love is necessary. Be sure to hold your loved ones close and express how much they mean to you.
Ask How You Can Help
When in doubt, your best option is to ask. A senior may need help running an errand or a ride to an appointment. Seniors may even have a request for something you can do together. So rather than wracking your brain, ask and follow through. Making an effort to listen is an excellent way of helping the elderly.
Learn More About Assisted Living
---