Angelina G. Shares Her Story
This quarter's resident spotlight at Renaissance Village Murrieta is Angelina G.
---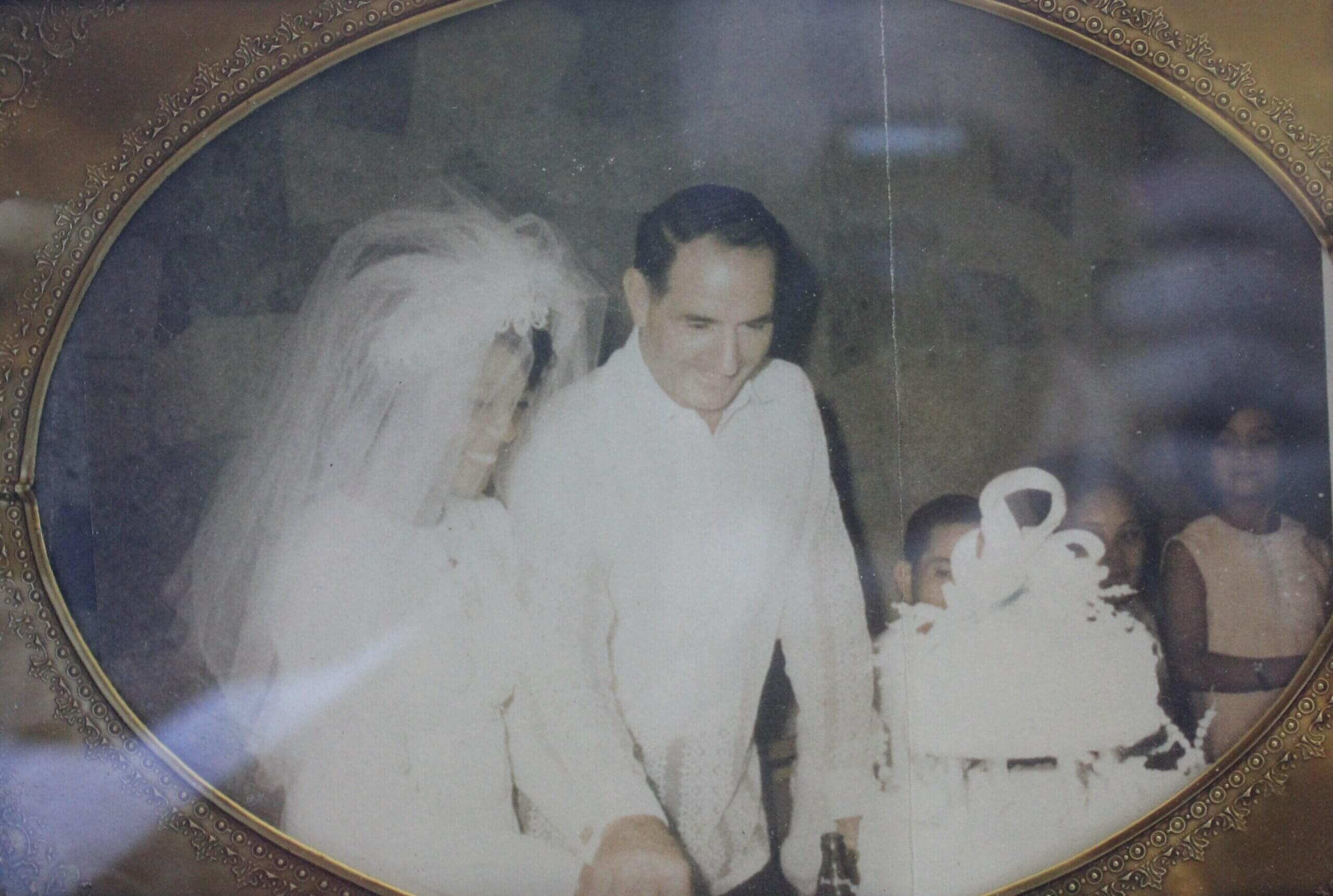 A Close Knit Family
Angelina G. was born in the Philippines on December 2, 1945. She is one of eight children, and as kids, they enjoyed playing games with one another. Angelina's parents were loving but strict. She shared that she only dated one person and that was the man she married because her father required Angelina and her sisters to take a chaperone wherever they went. Her mother was a homebody, and she taught Angelina to crotchet and embroider when she was ten years old.
Homesick in Manila
At 17, Angelina went to a midwifery school in Manila, which took her far from her family and everything she knew for the first time. During her time away, the strictness of the private school and her homesickness made her decide to go back home. She went to cosmetology school and worked in a beauty shop, which she preferred because she could go back home each night. Her brother-in-law let her know there was a barbershop needing a manicurist, which was also offering higher pay, so she took the job.
Manicures & Mini-Skirts
While working as a manicurist, Angelina shared that mini-skirts were the style for women at the time. One evening, while getting ready for church at the barbershop, a man named Robert noticed her legs. Later on, when she came back to get her things, they met face-to-face, and soon after, he began courting her. He asked if her parents would be against him being an American, but she thought they would be more concerned about whether or not he belonged to their church. Robert decided to join the church, and her father took him to indoctrination, where he got baptized into Iglesia ni Cristo – Church of Christ. One of the ministers at Robert's indoctrination reminded Angelina of the Filipino custom of not touching, which she took literally. One evening when they were on a date at the officer's club, Robert touched her hand, and she told him not to touch her, which became an ongoing joke between the two long after they were married.
From The Philippines to The U.S.
Robert just returned from Vietnam; he was a civilian employee but considered an officer in the Navy. He was a widower and thought there might be a chance they would send him back to Vietnam, so they had a short engagement. They met in August and married that December. Angelina and Robert had two children, Richard and Leilani. Both were born in the Philippines on a United States Naval Base, making them American citizens. Angelina and Robert lived in the Philippines for 20 years, but they moved to Placerville, California, when Richard and Leilani were seven and six because Robert's twin brother lived there.
Angelina believes she was a good mother; she even has cards from her children to prove it. She's held onto these mementos because they meant a lot to her. Raising children in the United States was challenging. The other kids teased her children early on because they had darker skin. However, they became popular as they grew older. Angelina recounted one time in particular, after returning from a family vacation, the teachers said the kids at school treated her daughter like a movie star because they missed her while she was gone.
Have Love, Will Travel
Robert and Angelina traveled to Hong Kong and Thailand while still living in the Philippines. They ran into a Filipino band while dining in a restaurant in Thailand. The band was friendly and offered to show them where they could buy affordable souvenirs. They
---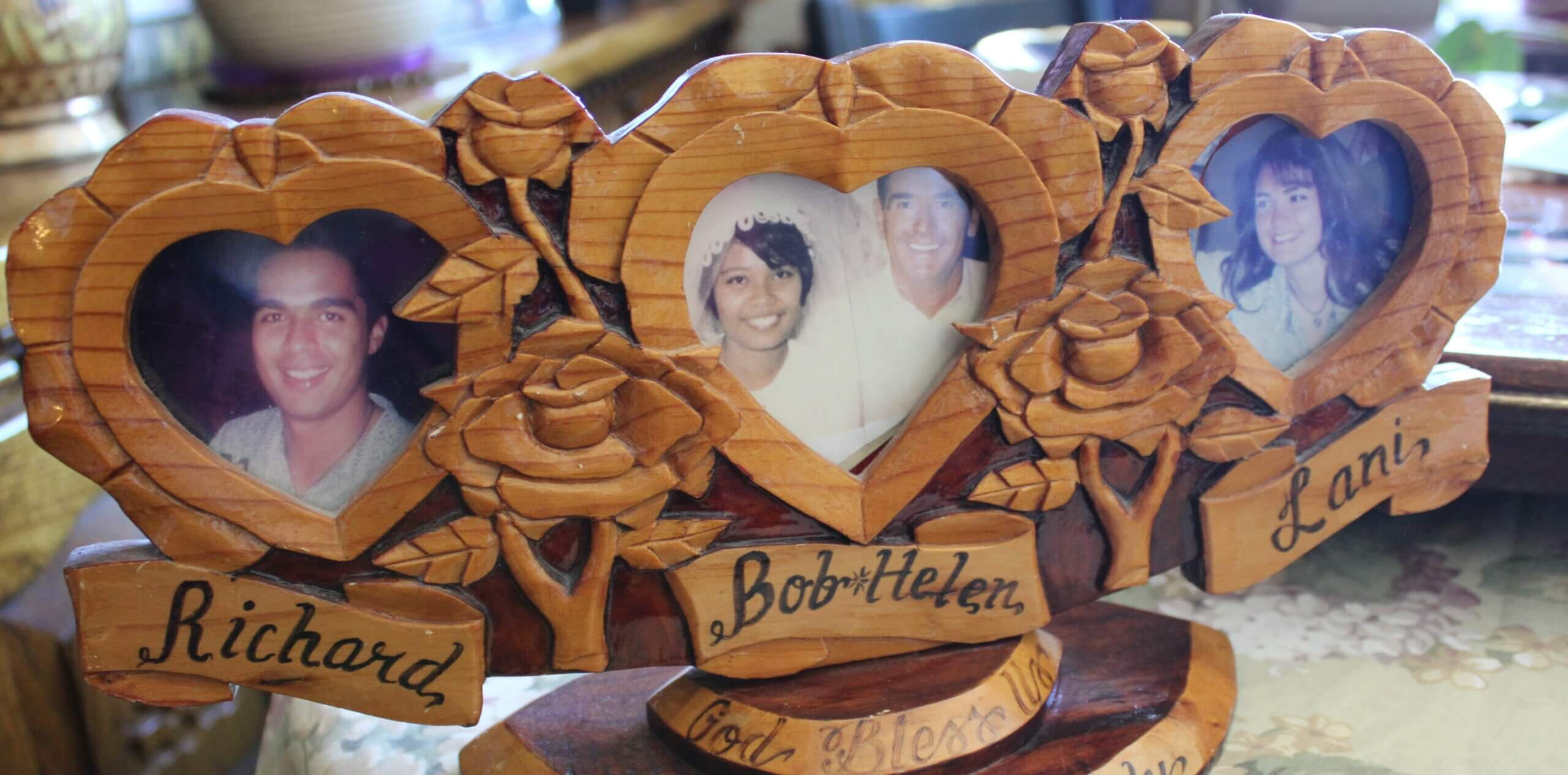 also made friends with their driver, and the Concierge at the front desk of their accommodations even took them for a homecooked meal. Angelina remembers the experience fondly because it included everything she loves: coconut, peppers, and spicy food.
Angelina and Robert lived in Northern California until their children went to college and married. They moved to Menifee because her daughter lived in Temecula and needed help because she was going to school, working, and pregnant. Angelina has five grandchildren, and her oldest grandchild is a pilot.
Moving Forward in Menifee
After they moved to Menifee, Robert passed away, and Angelina lived alone in The Oasis. Angelina is a homebody; she tends to be shy because she got teased a lot for her dark skin. While living in The Oasis, she tried to get out of her comfort zone. She remembers attending the scrapbooking club and seeing a group of people laughing and playing chair volleyball. They invited her to join, and she made friends. After that, she participated in the fitness club, yoga class, and water aerobics.
Angelina and her new friend decided to join the Spanish Club to travel. On one trip, in particular, they met Stan, the club's treasurer. After that meeting, she and Stan had lunch together. Angelina is an avid gardener, and she was upset to find a broken sprinkler on her hanging plant. However, Stan was able to help her fix it, which led to them becoming friends.
Seeking Senior Care
A few years ago, Angelina found herself severely anemic, and she ended up in the hospital. When she returned, she started having difficulty breathing and went back to the hospital. They recommended that she go on oxygen, and her children thought she should live somewhere she could receive care. Angelina went to a senior living community, but unfortunately, her storage company raised its prices. Stan offered a room for rent in his home and the storage she needed, so she took him up on it. However, she fell two times while living there and needed another option. Stan also needed care, so he started looking at opportunities in the area.
Moving Into Renaissance Village Murrieta
Stan found Renaissance Village Murrieta, and after discussing it with Angelina and her kids, they decided to move into our community. Angelina is grateful for Stan's friendship and support over the years. She also enjoyed the various traveling opportunities to Italy, Spain, and Solvang, California.
---
---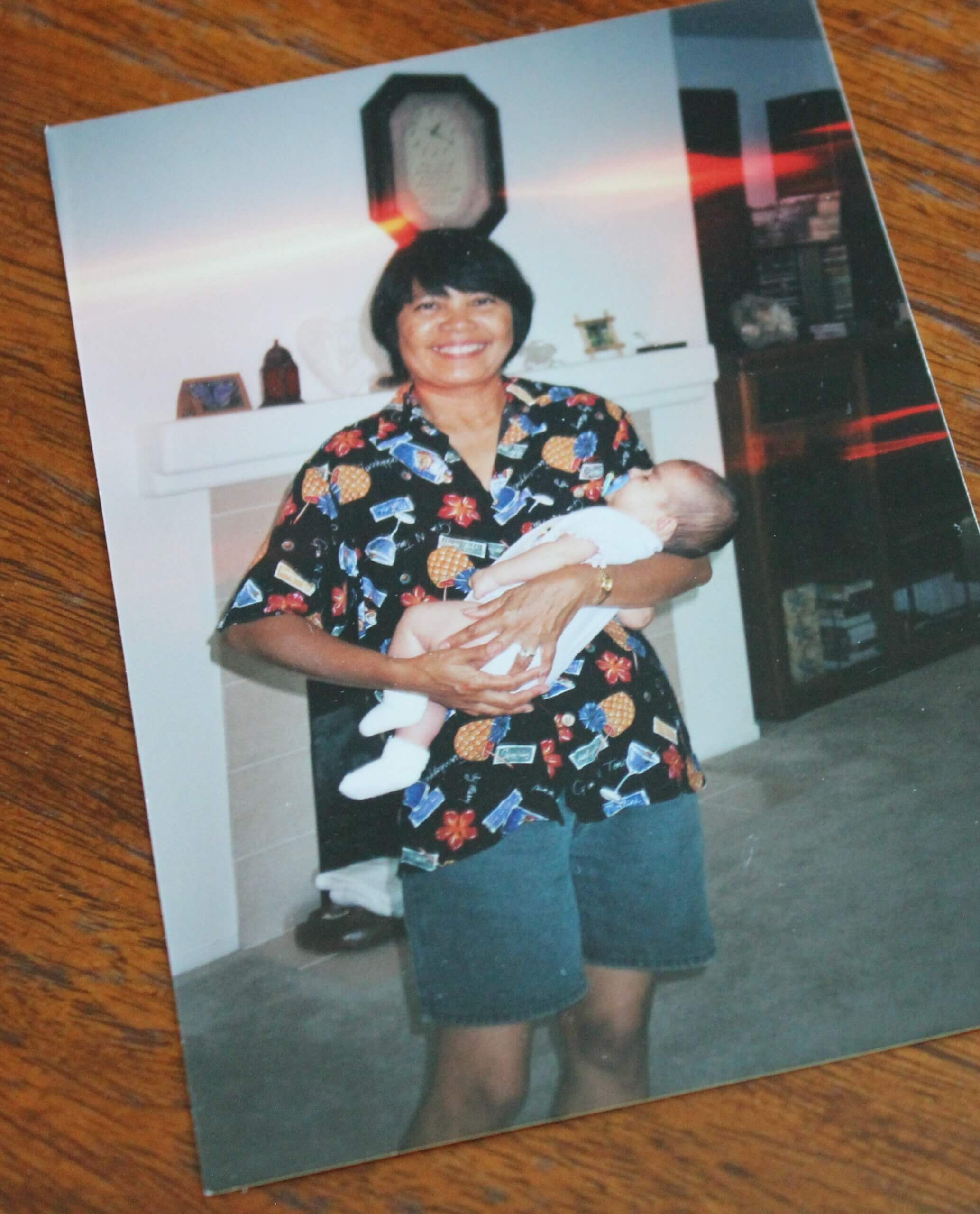 Angelina's love of exercise has not changed, and she does her best to attend all of our Tai Chi, Zumba, Boxing, and Geri-Fit classes. She also enjoys trivia and weekly entertainment. Angelina shares that all the staff and residents are friendly. She also feels safe with the emergency call system devices in her apartment. Angelina also likes that she does not have to worry about cleaning her apartment or cooking.
Learn More About Assisted Living