Paula S. Talks Farm Living in Kansas
Paula S. has lived a life full of experience and spent a great deal of time farm living. She is now a resident at Renaissance Village Murrieta and recently shared her story with us.
Living Accommodations:
Paula S. was born in a little town in western Kansas called Dighton on October 11, 1929. She will be 92 in a matter of days and is proud of it. Paula is one of the four girls that made her father proud. She recalls that he always introduced them as his beautiful daughters, which always made them feel good. Paula was the second oldest, and while she and her older sister were closer in age, she was closer to their two younger sisters. She did the outside chores as her sister had asthma, so she fed the chickens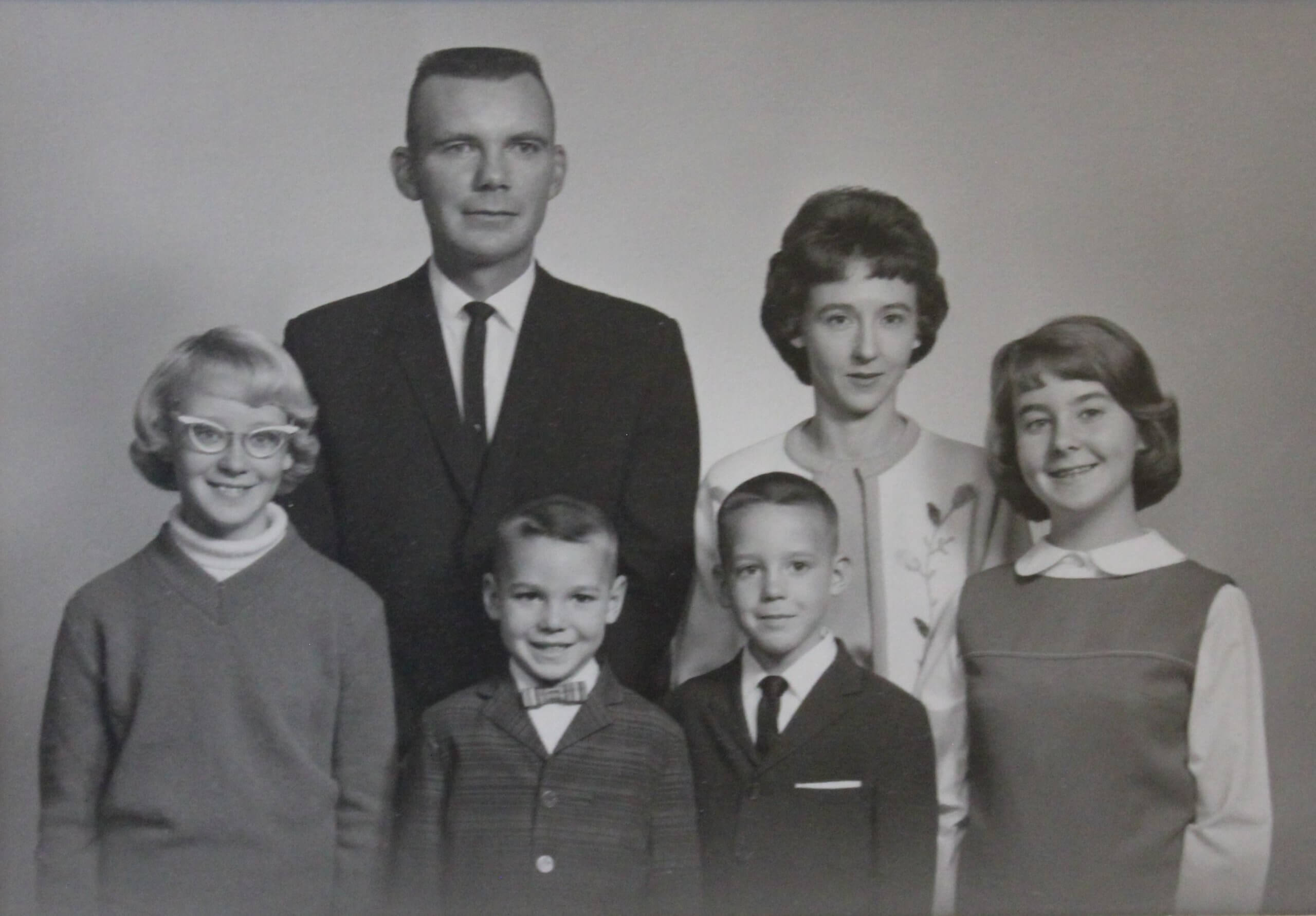 and pigs and milked the cows. Paula preferred this arrangement as she did not have to do the dishes or clean the house. Her parents were fun, and in the evenings, they all went out to the yard and played kick the can and other running games.
Marrying Her High School Sweetheart
In high school, she went steady with a boy named Wayne, their junior and senior years. After high school, Paula went off to Kansas City Art School to learn ceramics and pencil drawing figures. She returned home a year later and married her high school sweetheart, Wayne, at 18. Together they worked their farm, raising wheat, corn, milo (grain sorghum) feed, and cattle. Paula grew all their vegetables and canned everything for the winters. She also sewed all of their clothes with a peddle machine and then later an electric machine.
Kansas Farm Living
Wayne would wear a cowboy hat and boots and looked after the crops and the cattle. He liked to ride the horses and herd the cattle. Paula describes him as the cowboy type, and there was not a thing she did not love about him. She shares that he was a good husband, stern enough to have good discipline but never mean. Paula says they were a good couple because he was an intelligent and good businessman and she was thrifty. They prospered when other farmers did not. There were complex parts of being a farmer because some years, you have less income if you do not get rain or you get hailed out. While other years you have a good crop and, in the end, everything comes out right.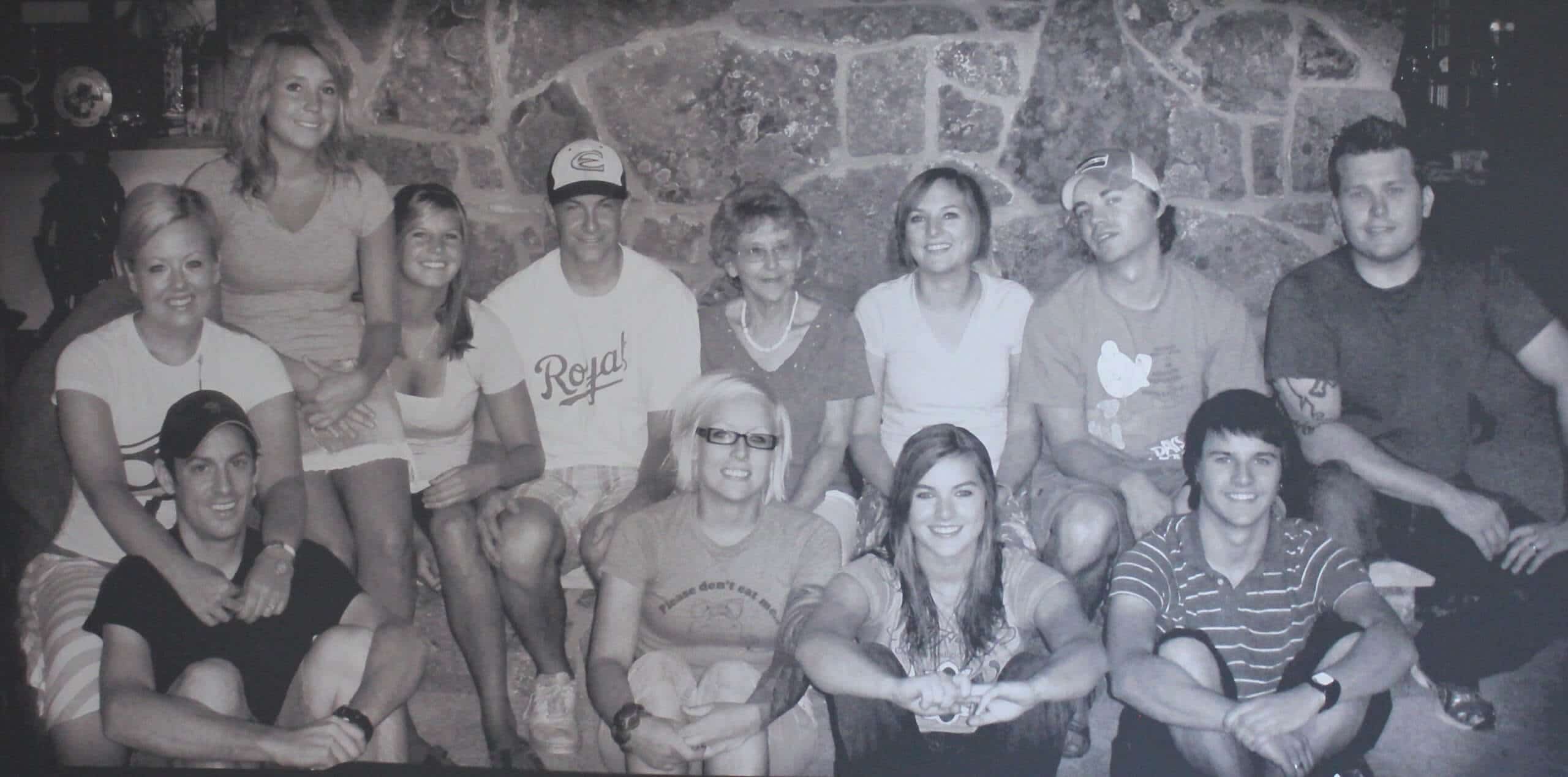 Paula shares that another good part of farming is leaving for vacation whenever you want since you are your boss. Each summer, they would take a 2-week vacation with their kids and another family. Paula and Wayne had four children, but they lost one at a young age. They have two daughters, Terry and Brenda, and a son, Todd. They are all married and have families of their own. Paula has a total of eight grandchildren and 14 great-grandchildren.
Brenda lives in Florida with her husband because they love boating and the ocean. Terry lives in Arizona and teaches art. She also paints abstract art and recently won first prize in a local art show. Todd lives in Kansas with his family.
Life After Children
After their kids went to college, Paula and Wayne went on trips around the world with the same couple they went on road trips when their kids were young. Paula shares that their most memorable trip was their first one. They drove from Brownsville, Texas, through Mexico City to the other coast and then up that coast before going back into Texas. The trip was about 50 years ago, and she remembers marveling over what they saw. It was an eyeopener of how different the living conditions were across the border at the time. They traveled to almost every continent together. The couples were in the process of planning their trip to Africa when Wayne was diagnosed with cancer, and unfortunately, they never made it there. Wayne and Paula were together for 56 years before Wayne passed away.
Moving to California
Paula stayed in their family home for three years, and the winters were so cold by herself. Her sister lived in Murrieta, California, so they both visited back and forth over the years. Paula's sister initially wanted her to move in with her, but Paula ultimately decided to move into a home in the Colony at age 78. This decision shocked her grandkids, but she went anyway. She had 12 good winters in the Colony, and she would go back to Kansas during the summers to experience the best of both worlds.
A Love of Painting
Paula did not lose her love for art back in art school. Once her kids were grown, she pursued a passion that she always wanted to pick up. She painted oil landscapes and later switched over to watercolor as she got older. Paula did many paintings. When she moved to California, her son came and took photos of all her work; 102 paintings lined the halls of her home. She gave away most of her paintings to family, and the kids took turns choosing her pieces until they were gone.
---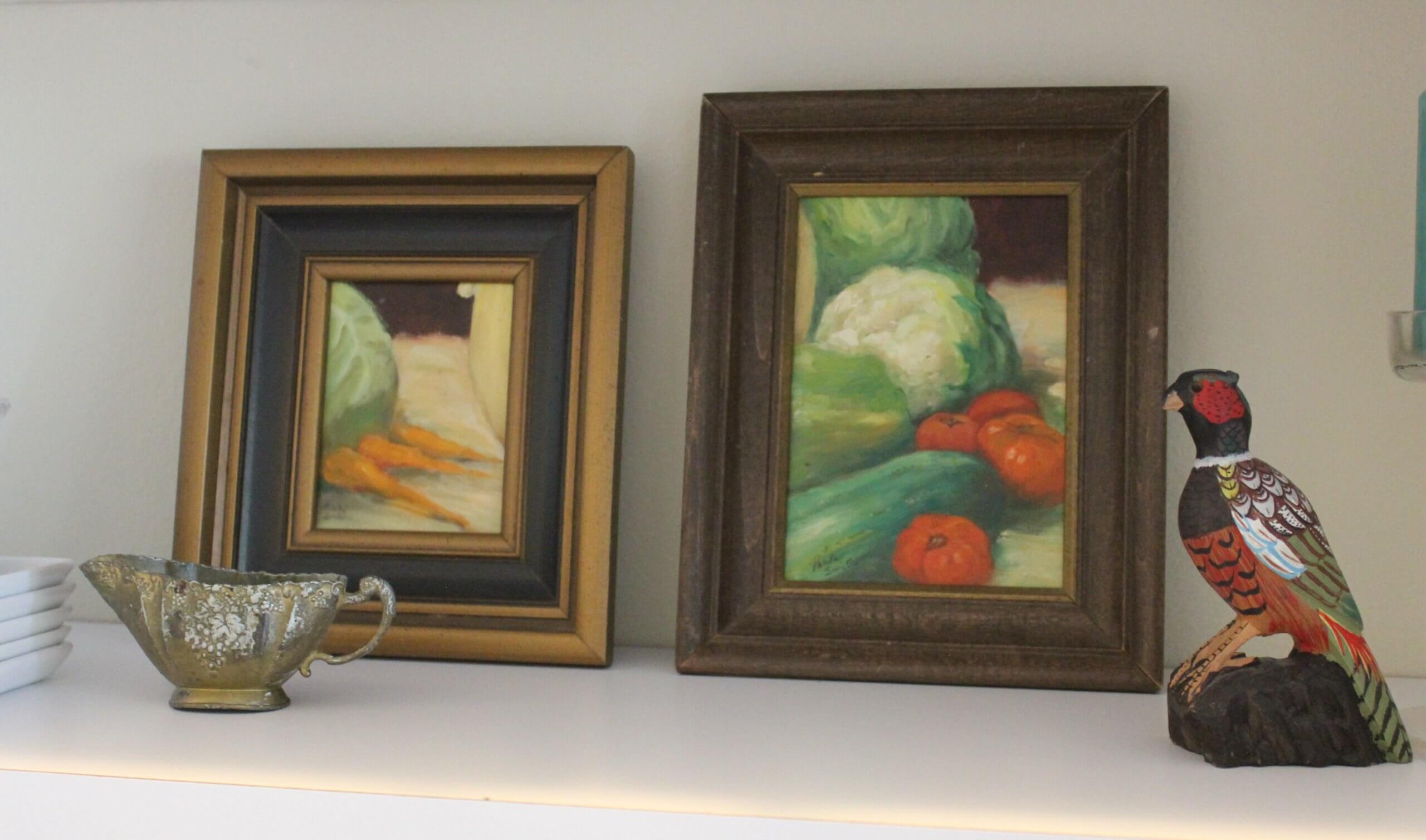 Brenda lives in Florida with her husband because they love boating and the ocean. Terry lives in Arizona and teaches art. She also paints abstract art and recently won first prize in a local art show. Todd lives in Kansas with his family.
Battling Ovarian Cancer
While in Kansas during one summer, a doctor diagnosed Paula with stage IV ovarian cancer. Faced with this diagnosis, Paula was unsure of what to expect. Doctors shared insight that specialists in California were better, but she also received an objection from another oncologist that tried to convince her there was no hope. However, she knew that she was still here and would fight. She did nine weeks of chemotherapy and had surgery at Scripps before doing another nine weeks of chemotherapy. Many doctors recommend that you do not go through chemotherapy alone. Her daughter, Terry, and her husband helped, but Paula faced the decision of hiring around-the-clock care or moving into assisted living.
Life At Renaissance Village Murrieta
Paula ultimately decided to move into Renaissance Village Murrieta, intending to move back to her home after recovering. However, since moving to the community, she got busy having too much fun. Rather than moving back to her house, she sold it. Paula shares that the food is good, her washing is done, her apartment is clean, and there are fun activities all day long. She sees no reason to go back to living by herself at the exact cost.
Paula enjoys doing trivia and the various exercise classes. She and other residents made a real effort to ensure that they were all staying connected and gathering together safely despite the restrictions of COVID-19. In addition, Paula is also the President of the Resident Council, which resumed a few months ago. She oversees each meeting and works with residents to ensure their desires and concerns are addressed. Paula shares that she believes that Renaissance Village Murrieta is a really good place to be and one of the best assisted living communities out there.
---
Learn More About Assisted Living