Meet Carol B.
We're spotlighting former New York resident, Carol B. She's one of the wonderful residents living at Renaissance Village Rancho Belago. Read her story to learn more.
Growing Up in the Country
Carol B. was born in Jamestown, New York, on July 16, 1925. She is the third child of four for her parents. She had two older sisters and has a brother who is ten years younger than her. Carol had a wonderful childhood and shares they had a lot of barbecues living outside the city. She remembers raising chickens and having lots of visitors. Carol had terrific Christian parents and recalls her mother always in the kitchen. She comes from a Swedish family, and they adopted a lot of those principles in their daily lives.
David the Sailor
When she graduated from high school, moving onto higher education was more of a boys' option than a girl's. When Carol was in high school, she corresponded with a sailor named David. Her friend's fiancé went off to the Navy, and they put Carol and David in touch after he voiced a desire to have a girl to write to while he was away. They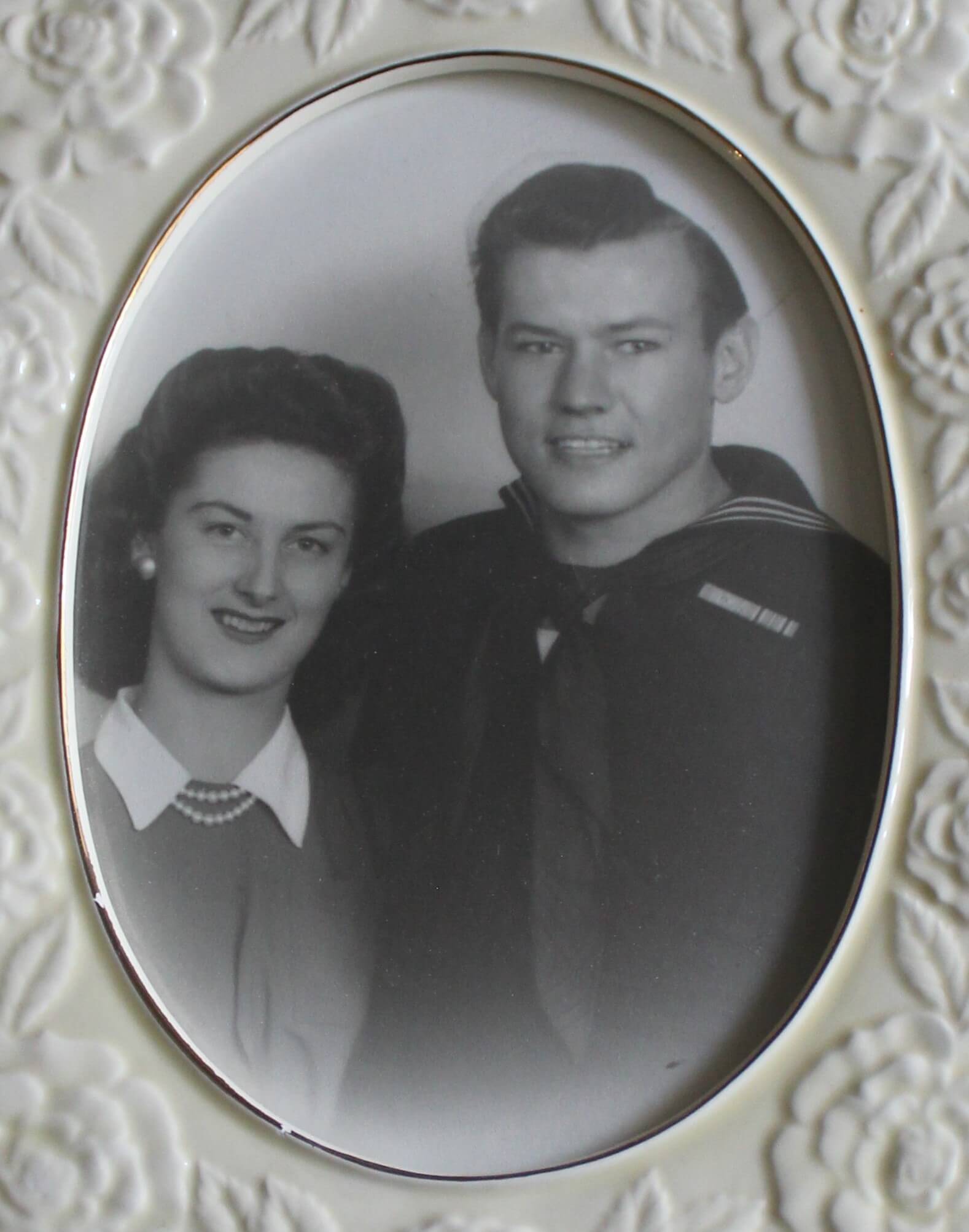 corresponded for over a year and got to know one another before meeting in Baltimore, Maryland, with chaperones. Shortly after, they were married, and she stayed in Baltimore to be close to David and his family.
Growing Through Family Support
Carol was one of the war workers in one of the yards that put out airplanes for the war efforts. David worked as a radio operator on the teams that would take the aircraft and check them. Carol also picked up clerical work for several different companies whenever David was away. A year after they married, she went back home to Jamestown because she was pregnant with her first child, Julia. It was nice to be with her mother because Carol learned so much from her. Carol's mother helped her bathe and care for them.
New York's winters were brutal, and David being from North Carolina, wasn't particularly fond of them. He decided to move the family to California because of the better weather. It was difficult for Carol to move away from her family and everything she knew. However, the weather was excellent, and California was like a whole new world to her. They lived with David's brother until they were able to find a house of their own. Planting an orange tree was the first thing she did after moving into their new home in La Puente. They later moved to a house in Covina, and sometimes she wonders if they should've stayed there because everything was so close that she could walk to it.
Work & Children
David went to air-conditioning and refrigeration school, and he worked for Sears for 33 years. Carol enjoyed caring for the children. They were a handful at times, especially in their teenage years, but she loved being their mother. Her son, Ron, went into the ministry when he was only 16 years old and pursued the road to becoming a pastor. Carol is proud of Ron because her faith is the central part of her life. She wears a cross each day and believes it's the only way to live.
Carol & David
Carol and David traveled in a motor home, and they even joined a club. They visited different parts of California, and they made the trip back east a couple of times. Later in life, David's health wasn't doing too well and used a wheelchair. Carol took care of him the best that she could, and they later made a move to Fresno so that one of her sons could assist her. However, the town was small, and you had to drive everywhere, which was hard on Carol as she didn't drive. They ended up coming back to Southern California, and celebrated their 66th wedding anniversary before David passed away. Carol loved David and always depended on him. She shares that he never let her down and was always there when she needed him.
A Love of China Painting
Carol worked as a volunteer in the hospital, took up cake decorating, and did various paintings and crafting over the years. She recalls a bowling pin finding its way into the Bargain Box, the hospital's second-hand store. Carol bought it and transformed it into a Santa Claus that would hold upon doors. Carol made all sorts of designs which included farmers, animals, dancing girls, and more. However, above all, she loved painting china. She would paint and then her husband would fire it for her. Carol also enjoys listening to classical and relaxing music.
---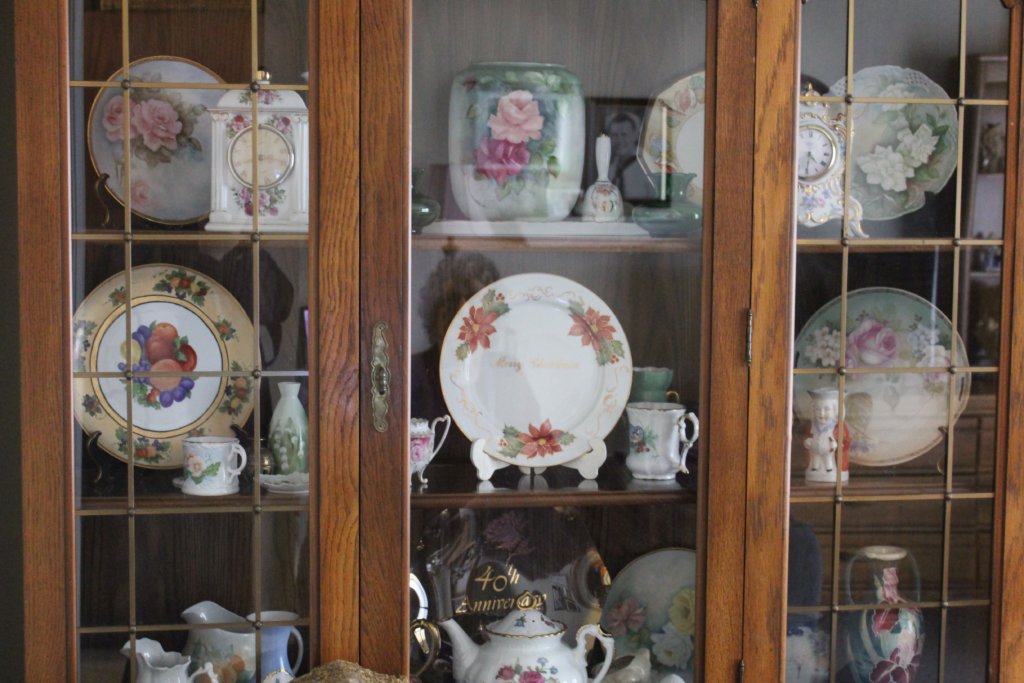 Grandkids and Retirement
Carol's daughter, Julie, has two girls and one son, all of which are married. David has three sons, of which have four children. Her youngest son, Ron, has two girls and two boys. However, because he's younger, his kids aren't married just yet. She loves being a grandma and great-grandma, and although she doesn't get to see them all the time, she takes pride in knowing they're hers.
Before living at Renaissance Village Rancho Belago, Carol lived in two other assisted living communities. She shares that each one was better than the previous. Carol moved to Rancho Belago to be closer to Julie and thinks the community is beautiful. She loves that her apartment provides her more room, especially now that she's in a wheelchair. Carol also likes participating in painting activities, but she misses being able to paint china.
Learn More About Assisted Living
---