Indoor Visitation Update
The last year was challenging, but with the support of the Renaissance Villages Family, we've made it through. We missed celebrating holidays and holding our loved ones tight. However, the recent changes in CDC guidelines and more Americans becoming eligible for the COVID-19 vaccine gives us hope for a brighter future. In addition, Riverside Counting crossing over to the Red Tier of California's Blueprint for a Safer Economy.
California Governor Gavin Newsom declared on Thursday, March 25 that by April 1, vaccine eligibility would open up to Californians 50 and older. He followed this statement by stating that by April 15, vaccine eligibility would open to Californians 16 and older. Newsom characterized this news as a bright light at the end of the tunnel.
Indoor Visitation
Toward the end of March, Renaissance Villages also opened their doors for indoor visitations with friends and family members
. Many families are already taking advantage of this opportunity, especially vaccinated family members as they can once again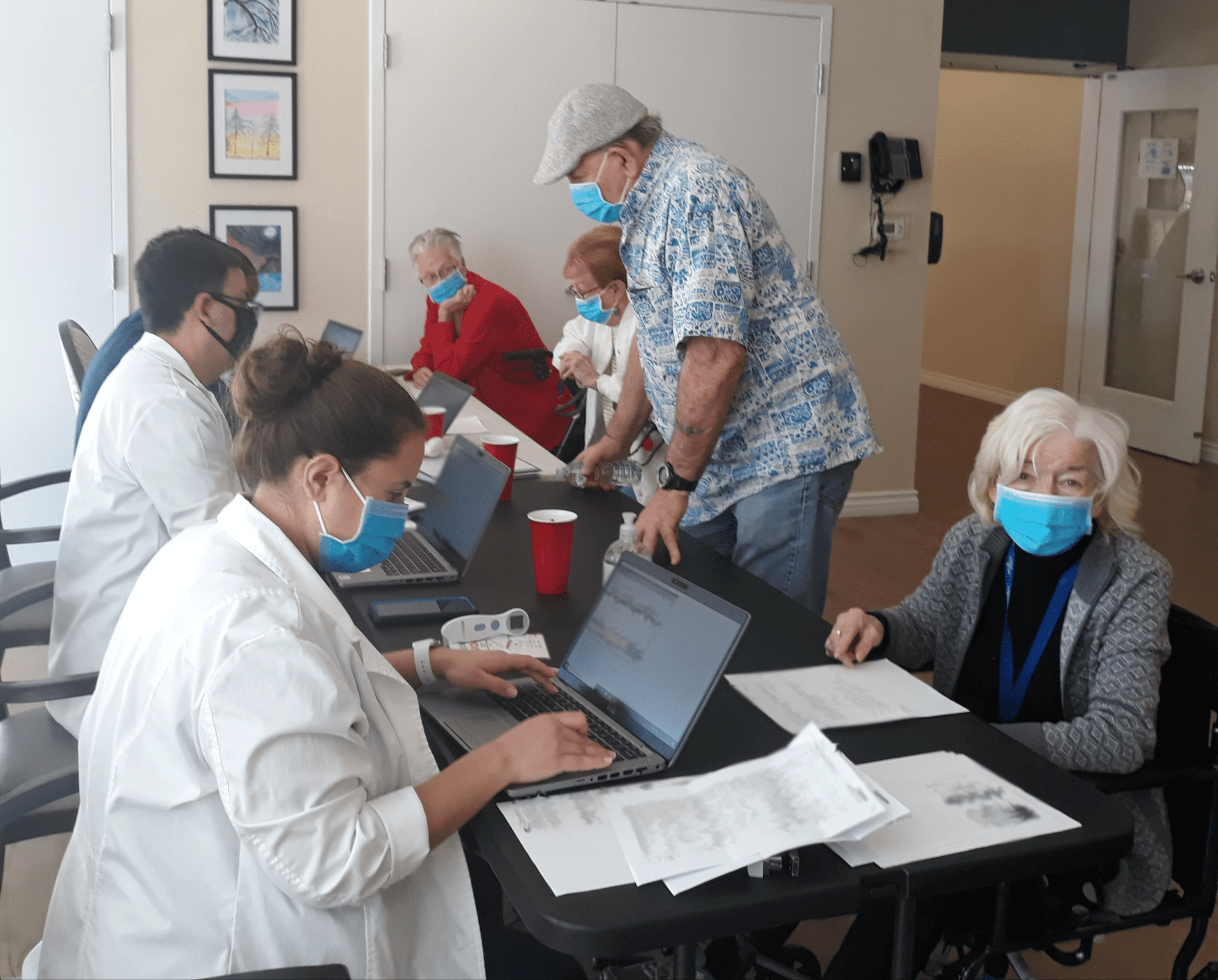 hug their loved ones. We released new guidelines for visitation. These guidelines may change at any time, but are as follows.
Guidelines for All Visits
All visitors must make an appointment ahead of time. We will screen visitors upon entry. Vaccinated visitors should present their vaccination records to the front desk for records.
Visitors will need to leave name and contact information for contact tracing in the event of possible exposures
.
Furthermore, vaccinated visitors may engage in close physical contact.
Visitors must wear a mask and practice proper hand hygiene before and after any close contact
.
In addition
, visitors that aren't vaccinated may not engage in close physical contact (must remain at least 6 feet from residents at all times)
.
We recommend that individuals visiting the community limit their contact with others as much as
practically
possible when outside the facility
. We will limit visitation for residents that have an active diagnosis of COVID-19.
Guidelines for Indoor Visits
We're limiting residents' visitors to two at a time (inside the building). Visitation permitted within residents' apartments, not in common areas. Visitors must go
directly
to the apartment. The common areas are not available for use. Visitors should maintain 6 feet of distance between all residents and staff. We recommend opening the windows during visits to increase airflow. We recommend maintaining shorter indoor visits and more extended outdoor visits.
Outdoor Visit Recommendations
Outdoor visits pose a lower risk of transmission due to increased space and airflow. Therefore, outdoor visitation is preferred and should be used whenever practicable.
Once again, thank you for your understanding and patience with us as we navigate these new CDC guidelines for fully vaccinated and non-vaccinated individuals. Thank you for your Please continue to partner with us in ensuring the safety of residents and staff at Renaissance Village Murrieta and Renaissance Village Rancho Belago. If you are not feeling well or experiencing any of the symptoms of COVID-19, we ask that you choose to delay your visit to our communities for a later date. Questions? Contact the community.
Learn More About Assisted Living
---