Resident Spotlight: Margie D.
Margie D. was born in Minneapolis, Minnesota. She was the eldest daughter of six children and had one younger sister before her parents divorced. After her parents separated, she and her younger sister moved to her grandparents' farm with their mother. She enjoyed driving the tractor and milking the cows.
Margie's Family Life
Margie loved her mother but found her to be domineering. When she was a child, Margie was closest to her great-grandmother. Her great-grandmother was a small woman who modeled hats and dresses. Margie also modeled briefly as a young girl, but she doesn't remember too much about it. They lived on their grandparents' farm for about eight years before her mother got remarried, and the family moved to New Brighton, Minnesota.
Margie's mother had another daughter with her new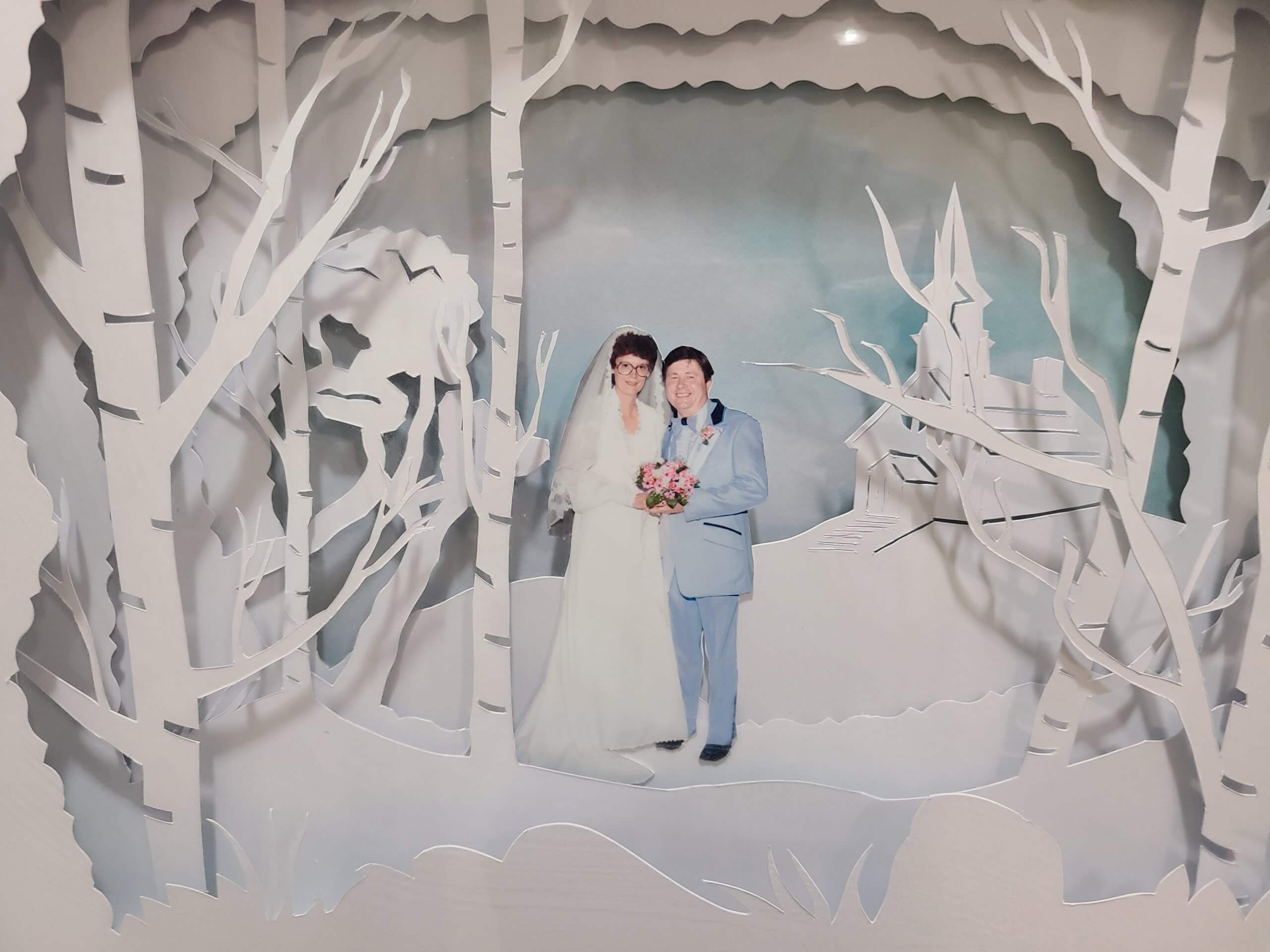 husband, but she passed away early on. Her mother went on to have three more boys. There were about 20 years between Margie and one of her brothers. Although Margie never had children of her own, the experience of helping raise her brother made him much like a son to her.
Working & Moving to California
Margie worked a job where she worked on a machine. Margie met Donald, the man who would later become her husband. He was the brother of one of her co-workers, and she met him on a blind date to a hayride in 1960. He'd been in the army and served two years in Germany. The two dated briefly before deciding to break up.
Margie spent most of her life in Minnesota, but she ended up in California after her family got into a terrible car accident. Her brother and sister-in-law lived in California and were very resourceful in helping them through the situation. Margie's sister-in-law was a lawyer and aided them through the process. They needed a home without steps to help accommodate her mother's needs. However, Margie missed her home and her friends back in Minnesota. She also spent time in the hospital and faced some challenges with memory loss.
Marrying Donald
After quite a few years, she reconnected with Donald. Margie called him, and he came out to see her in California. Neither married, so they got married. In 1979 she went back to Minnesota and they had a big wedding in 1980. There was a polka festival going on, and it became a big party full of square dancing and fun.
When she went back to Minnesota, Margie received training for taking care of children with special needs. She enjoyed working with the kids. Margie also worked at a clothing place where she cut patterns. She retired from that position when she was 62.
Enjoying Married Life
Margie also enjoyed bowling, square dancing, and anything that allows you to meet new people. She and Donald liked to travel. They went to Hawaii and on a cruise. In addition, they would also come to California for Christmas every other year. The two were in the midst of making plans for a trip to Europe when Donald fell ill. They'd moved to California, and Donald spent time in a home, the hospital, and a nursing home before he passed away from congestive heart failure. Donald had Parkinson's disease in addition to a few other illnesses. They were married for 37 years before he passed away. Margie faced a lot over the years. She misses her husband very much.
Margie lived in another assisted living previously, but she shares that she likes Renaissance Villages a lot better. She thinks the community is beautiful and a nice place to live. Margie appreciates that if you have a problem, staff are quick to listen and always kind. She also enjoys spending time with her fellow residents. Margie likes participating in bingo, blackjack, and Bocce ball.
Learn More About Assisted Living
---