Scam emails and phone calls are an ever-growing annoyance among all people. So much so that many people refuse even to answer the phone to any number they do not know. However, sometimes this isn't always feasible, and often many do fall victim to scams. According to the Senate Special Committee on Aging, seniors lose nearly $3 billion annually due to financial exploitation. Below we've put together a guide to what you need to know regarding the best practices for protecting seniors from scammers.
Protecting Seniors from Financial Abuse
There are so many different types of ways people are using to scam seniors and other unsuspecting individuals. The goal of these criminals is always to gain access to an individual's finances or personal information. It's vital to be aware of the common types of scams out there to protect seniors from financial abuse.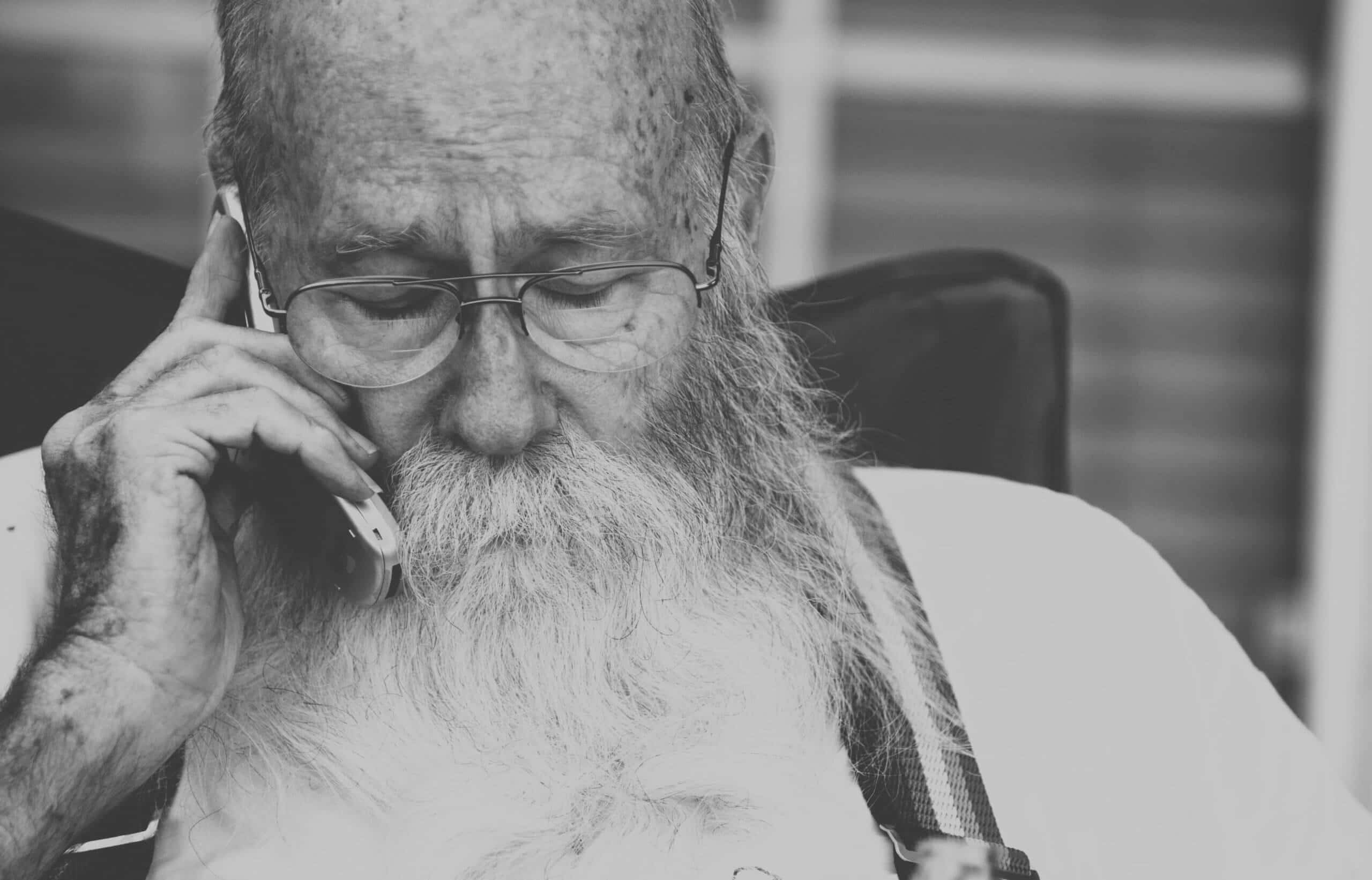 Government Impersonation Scam

The caller poses as a government employee that needs your personal information. The caller may threaten the individual with arrest or prosecution.

Tech Support Scam

The caller poses as technology support offering to fix a computer issue to gain control or access over the individual's computer.

Funeral Scam

It's sad to say, but some individuals take advantage of the obituaries that are published when someone passes away. They may reach out to discuss financial debt that the individual who passed away owes them. These financial debts are made up and aim to take advantage of the grieving spouse.

Grandparent Scam

The caller will pose as a close relative that has an immediate financial need.

Giveaway or Lottery Scam

The caller will claim the call recipient has won a sweepstake or lottery. However, to claim the prize, they must first pay a fee.

COVID-19 Cure Scam

Most recently, some individuals have received calls from businesses claiming to have cures or vaccines for COVID-19. Please note that there is currently no vaccine or cure for COVID-19.
Tips for Identifying Scammers
There are a few tell-tale signs to consider when you receive a call or email from someone you do not know. Keep these tips in mind for identifying scammers.
Be Cautious

Don't trust everyone who pays you a phone call or email. It's OK to be suspicious of callers, and it's essential to do your research. A quick internet search can help you determine whether the person calling is a scam.

Don't Share Private Information

Don't provide callers with personal or sensitive information. You should never give your Social Security number or bank routing numbers to anyone over the phone or online. If a caller asks, they are likely a scammer.

Don't Make Quick Decisions

Don't allow pushy people to scare you into making a payment over the phone, especially if you haven't had time to find out the legitimacy of the claim. In addition, if an individual asks you to pay with gift cards, they are a scammer and you should hang up the phone.

Don't Click Links from Unknown Senders!

Do not click on links or download attachments that are from someone you do not know. Find reputable sources for viruses and pop-up blockers to avoid getting scammed. Also, do not give anyone remote access to your computer.

Call Family Members Personally

If someone is posing as a child or grandchild, reach out to their parents or contact that relative personally regarding the matter.

IRS Will Not Call You First

Know that the IRS always reaches out to an individual by mail first. If you do believe you owe the IRS money, call them directly at 800-829-1040.
Where to Report Financial Abuse of the Elderly
Unfortunately, many do fall victim to scams, which can cause seniors to feel a great sense of shame. However, it's nothing to feel ashamed about. Scams happen to people every day. What's important is to try and rectify it, if possible, and if not, to protect yourself moving forward. Reporting financial abuse of the elderly does vary by state. However, there are laws against taking advantage of the elderly. You can find resources with your local law enforcement. In addition, you can also contact Adult Protective Services if you suspect financial abuse. Lastly, the senior's financial institution can also offer support.
PLEASE NOTE: Renaissance Villages is not a senior attorney. Therefore, you should discuss all information above with an elder law specialist or attorney.
Want to learn more about Assisted Living at Renaissance Villages? Schedule your virtual tour today!
Learn More About Assisted Living
---