We're Now Welcoming New Residents!
The last couple of months brought a lot of different challenges with COVID-19. However, residents' care and safety remained at the forefront of every decision we made as an assisted living community. We worked to make adjustments and adapt to the ever-changing recommendations and requirements of the Center for Disease Control, the California Department of Public Health, and Community Care Licensing. It's with great excitement that we share that our communities are now welcoming new residents.
New Move-In Process
At the time, we are not offering in-person tours to ensure the safety of residents and employees in our communities. However, you can schedule a virtual tour of either location with our Community Relations Directors.
Upon deciding to move into Renaissance Villages, we require all new residents to have two negative COVID-19 tests. New residents must take their tests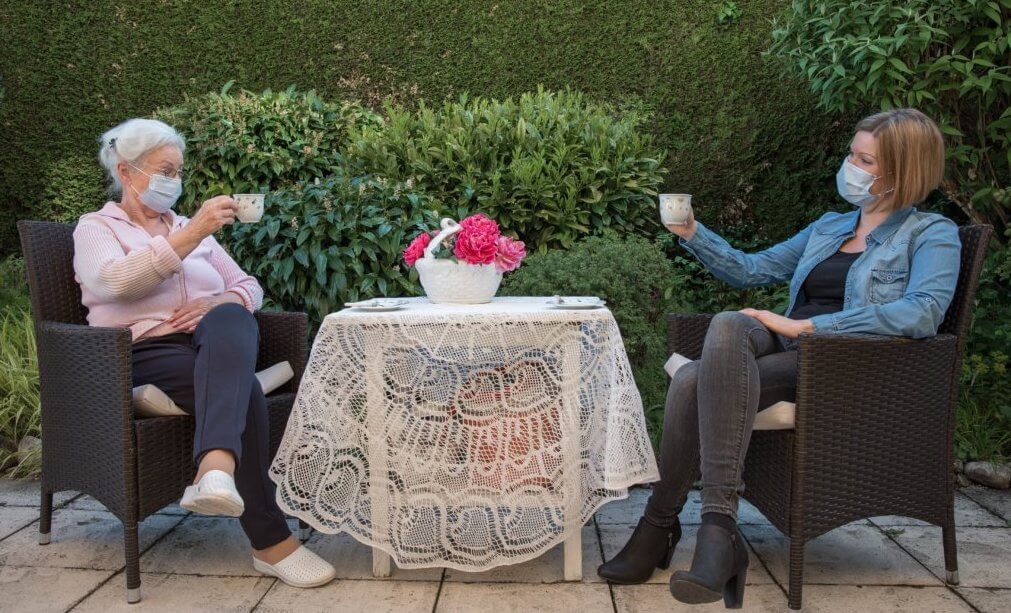 as close together as possible. After receiving the second negative test, new residents quarantine in their apartment for 14 days to ensure the safety of all residents and employees. However, if the new residents get their second COVID-19 test on the way to the community for move-in, they only have to quarantine until we receive their negative results.
We ask that families drop off residents' furniture and belongings outside the community, and our staff will move everything into their apartment. During their quarantine, residents take meals in their apartments. If they have a pet, the care team will also assist with taking them outside too.
*Renaissance Villages reserves the right to modify specifications without notice or obligation.
Modified Activities
We've resumed offering weekly activities, and are consistently looking for opportunities to create great days for residents. Our residents are social distancing and wearing masks when leaving their apartments and interacting with other residents. We are also disinfecting and cleaning areas and items in between uses.
To learn more about what Renaissance Villages is doing regarding Coronavirus, please visit our COVID-19 Resources.
Learn More About Assisted Living
---