Veteran Resident Spotlight
This summer's Veteran Resident Spotlight is Dan D. Dan was born on May 28, 1938, in the big town of Deadwood, South Dakota. He was one of seven children and had four brothers and two sisters. Dan grew up in the Black Hill of South Dakota and stayed there until he was 19 years old. He didn't work any jobs until he graduated from high school. Dan worked a janitorial type job, where he cut grass and did other tasks like that.
Marriage & Military Service
He and his wife were high school sweethearts. The two got married in 1958, but due to his enlistment in the Army, he was sent to Okinawa just three months later. Dan served three years in total, 19 months of which took place in Okinawa. He was assigned to ammunition dumping and was a Specialist 4th Class when he discharged. During the Berlin Crisis in 1961, the Army called Dan back to active duty. He didn't see any battles or conflicts during his service.
Making Ends Meet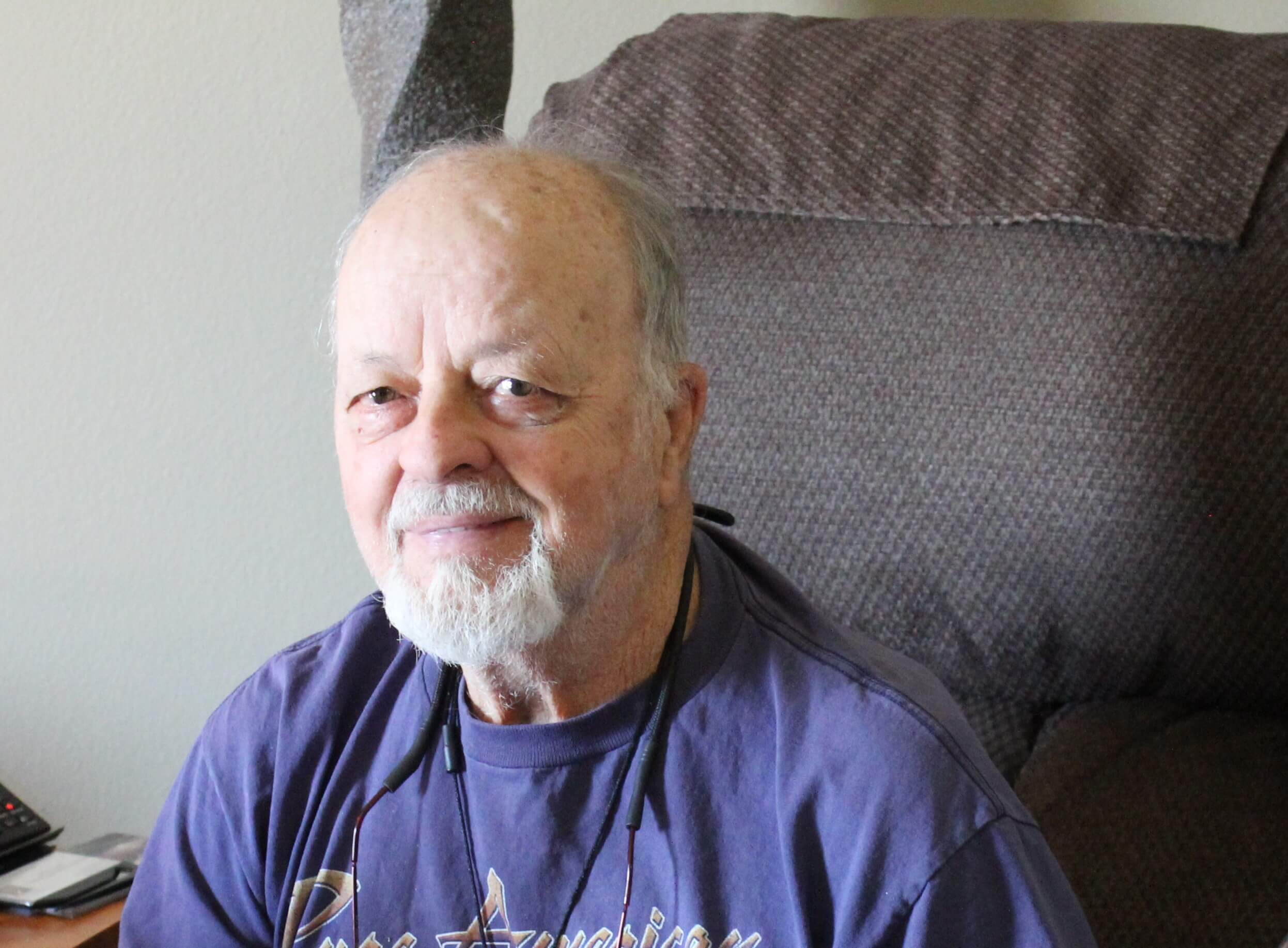 When he came back from his time of service, he moved the family to California after having a difficult time finding a job. Dan is old school and didn't believe in the mother having a job. He worked two jobs for 12 years to make a living while their kids went to school. Dan and his wife had four boys and one girl: Rolland, Bobby, Mark, Kenny, and Patty.
He worked as a letter carrier with the United States Postal Services, and he also helped his neighbor with his Septic Pumping business. He'd worked for eight years with the Post Office, and then he would go work with his neighbor installing septic tanks until they got their job done. Dan enjoyed working for the Post Office because he got to be by himself. He'd go pick up his mail and go out on his route. Dan shares that sometimes he didn't see anybody all day.
Enjoying Retirement
After 25 years of marriage, Dan and his wife decided to get a divorce. Dan continued working for the Post Office until he retired in 2002. He desired to return to South Dakota, but others influenced him to stay in Riverside. He also began working for the Unior Store.
Dan always enjoyed going camping and fishing. Some of his fondest memories are of taking his boys backpacking through the San Bernardino Mountains. He used to play handball about four times a week in the Riverside heat.
Steelhead Fishing
Fishing has a special place in Dan's heart. He never understood why anyone goes anywhere on vacation, and they don't include fishing. Most of his trips were fishing trips to Alaska and Canada to fish with his buddy. In 2003, Dan made his dreams come true when he took a leap and moved to Oregon. Steelhead fishing on the banks of the Klamath River was an enjoyable experience. He shares that catching steelhead is the thrill of his life. When you find a steelhead at the end of your line, you've got an all-out war as you fight against fish that weigh an average of seven pounds each.
Dan & Bald Eagles
Dan has always had a love and fascination for bald eagles. He had the opportunity to see a lot of them, especially when he spent time in Alaska. His apartment features several bald eagle motifs. In addition, he also has a 1,000-piece bald eagle puzzle that Dan put together during the time he spent with his daughter after he has shoulder surgery. Dan's daughter mounted and framed it, and it hangs in his apartment.
His Grandkids
Dan has nine grandchildren and six grandchildren. One of his greatest joys is the time he gets to spend with them. He loves watching them and hearing the things they have to say. Dan shares that he tends to keep to himself for the most part, but he enjoys reading books and taking care of the flowers in the garden at Renaissance Village Rancho Belago. He didn't like the idea of assisted living before moving in, but now that he's lived here for almost two years, he enjoys it.
An Attitude of Gratitude
Dan is appreciative of the care the staff provides, especially during the time of the Coronavirus pandemic. He shares that the team is courteous and respectful. In addition, he's appreciative of his daughter's help and all of the various things she does to take care of his needs.
Learn More About Assisted Living
---