Derek & Maria – Resident Couple
We love how each of our residents has a unique and beautiful story of how they've become the people they are today. In fact, with Derek and Maria J., this is no different when it comes to this resident couple.
---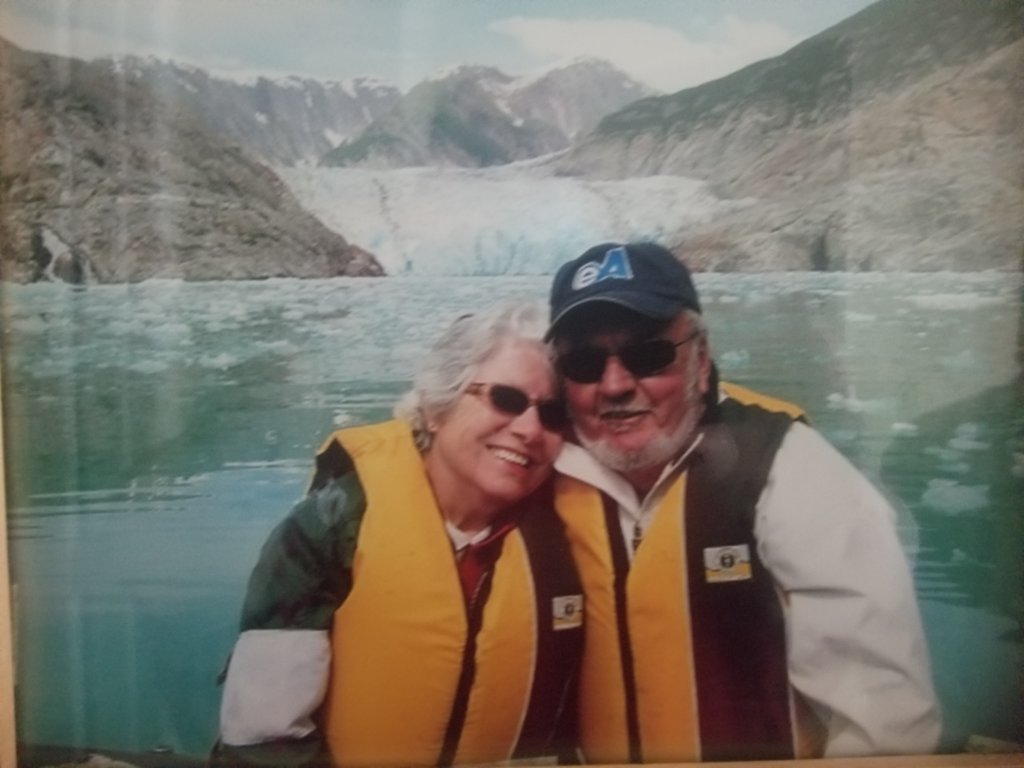 Growing Up in San Marino
Maria was born May 17, 1934, in San Marino, a small enclave surrounded by Italy. San Marino is the oldest republic in the world that still exists, and was founded by Saint Marinus in AD 301. Maria has two brothers and two sisters. As a child, she enjoyed making dresses for her dolls and making Pignoli, which are Italian cookies made with pine nuts.
When Maria was 13, she began painting ceramics in San Marino. Out of her love of making dresses for her dolls, she developed a skill of sewing. Maria later took these skills to the profession of dressmaking. She worked making custom dresses.
Moving the Family to America
When Maria was 18, her father decided to move their family to America. She had a brother already married and living in America at that time. Her brother sponsored the family so they could all be together like their father wanted. A few years later, she met her future husband, Derek.
Growing Up In Northern England
Derek was born in the Lake District of Northern England on May 19, 1936. He had two brothers that have since passed away, and a sister who currently lives in Tucson, Arizona. As a child, Derek enjoyed visiting the farms of his father's friends. He loved farm life and liked bottle feeding the orphaned lambs, collecting eggs, and doing little chores on the farm.
Seeking Opportunity Elsewhere
Derek's father grew unhappy with the political situation in England. Labor unions and the labor government dominated much of it. In addition, Winston Churchill faced defeat, and as a conservative himself, his father decided it was time for them to make their exit from the country. They initially planned to move to Vancouver, British Columbia. However, the floods Vancouver had that year were detrimental. They had another relative living in California, and he encouraged them to move there instead. His father took that opportunity to see it as a better opportunity for his children as opposed to staying in England.
California & Education
Derek was 12 years old when they moved to California, and he got to work right away. He sold newspapers on the corner of Imperial Highway and Hawthorne Boulevard. The next year he got a paper route, and at 15, he started working at a factory in East LA. He later also worked for a picture frame factory. When Derek graduated high school, he started his education at El Camino Junior College, before deciding to enlist in the Army.
Serving in the Korean War
Derek decided to enlist so that he could receive the Korean veteran's benefits. He went to serve in Korea and was very fortunate as he worked in Army Intelligence. Derek felt the job was rewarding for a military position. During his time in Korea, there was a shortage of people who could interpret photos, and the Army allowed him to attend a special school that taught the men this critical skill. There were about 30 students, mostly officers, which also included his superiors. Derek came in at the top of the class and did well in this new position. They would interpret photographs of North Korea from missions of pilots like Francis Gary Powers. After Derek got out of the Army, he studied aeronautical engineering at the North Institute of Technology. He later received his Bachelor of Science in Engineering and went on to design the electronics used for imaging systems.
Foxtrotting Through Life
Derek and Maria met at the Hollywood Palladium during an evening of dancing. Derek recalls that, given the time, their first dance was probably a foxtrot. They later married, and this coming October, they'll celebrate 61 years of marriage. The two have three children, two sons named Greg and Mark, and a daughter named Cora. Mark is an optometrist that practices down the street from Renaissance Village Murrieta, and Cora lives about a mile away. Derek and Maria have seven grandchildren and six great-grandchildren.
---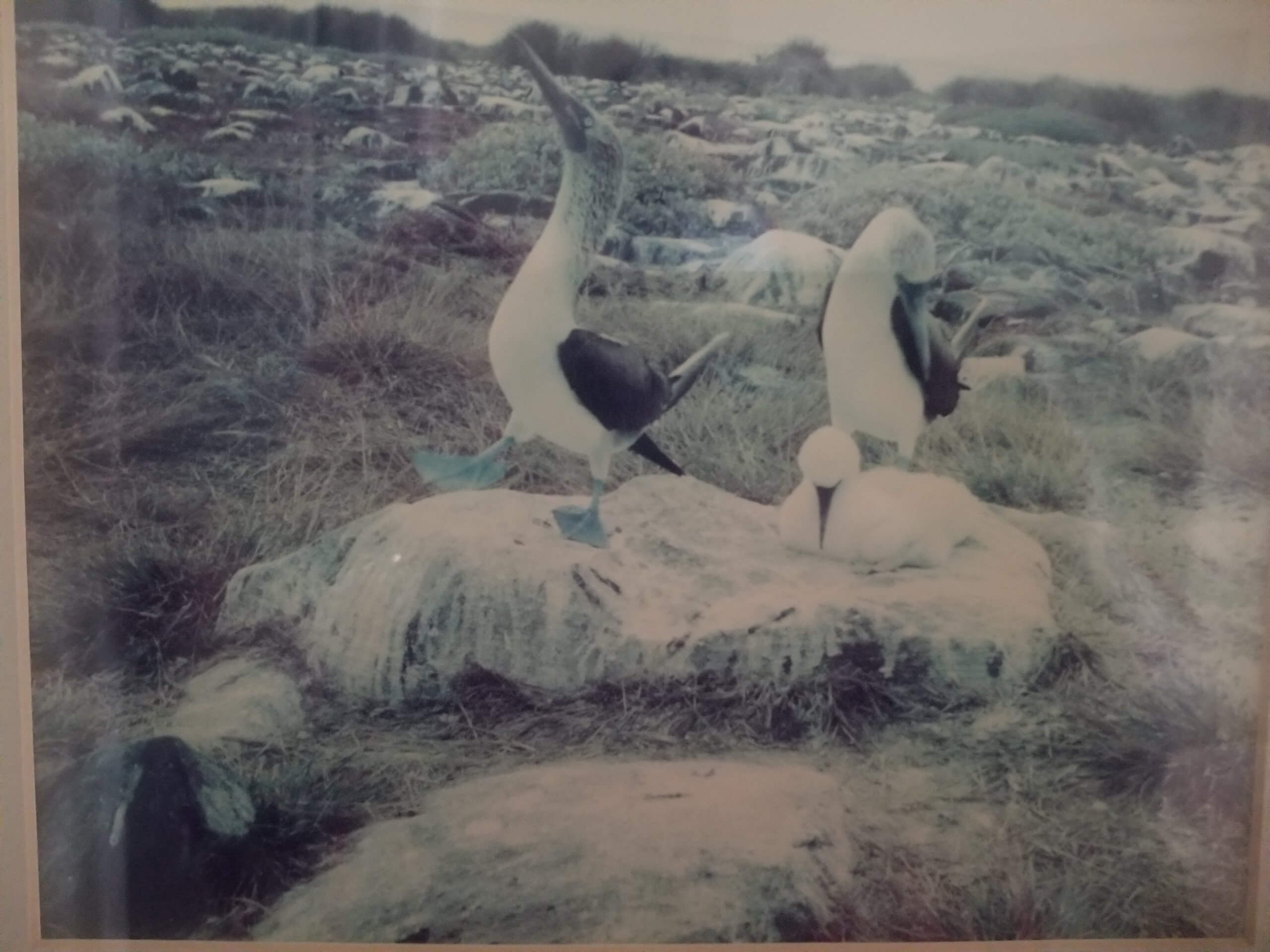 ---
35 Different Countries
To say that Maria and Derek are avid travelers is an understatement. Derek recently tallied their adventures up and realized they've traveled to 35 different countries together over the years. He recalls returning from a trip to England, and Maria told him she no longer enjoyed looking at old castles and stately homes. To Derek, it was the best news he ever heard.
So, he began searching for their next trip. As a result, the following year, they traveled to Ecuador before camping in the Amazon Jungle, and then spending ten days touring the Galapagos Islands.
Trip After Trip Together
Another year they traveled through South America, seeing the countries of Brazil, Argentina, and Paraguay before making their way to South Africa. In South Africa, they visited Zimbabwe, Victoria Falls, Zambia, and finally Botswana. Going to Botswana was quite an experience as they traveled on a small plane that dropped them off at the edge of the Kalahari Desert. They received instructions to wait at a stone monument that said Kasane 175 KM that way, and Maun 175 KM the other way. Their pilot said someone would be by to pick them up soon.
Maria got so upset with Derek as they waited, later to be picked up by a guy in an open jeep who took them to a game camp. They were greeted by the game hunter, who instructed them that tea was at 3 p.m., game drive at 4 p.m., and they were in tent nine. When they later went on the game drive, within 20 minutes, they were in an open jeep sitting too close for comfort next to a pride of lions. Despite the challenges they faced on this trip, Maria didn't divorce Derek, and they had a fantastic time touring five different game camps.
A Love of Travel
Of all the places they've been, the Amazon Jungle was Derek's favorite. They both enjoyed the time they got to camp in the ice fields of Patagonia, but Maria shares that it was a freezing experience. They also enjoyed a trip to Indonesia where they visited the Sumatra and river rafted down the Alas River.
Life at Renaissance Villages
One of Derek's significant hobbies was playing golf each week, but unfortunately, due to mobility issues, he's no longer able to play. Maria enjoys painting and loves taking part in our weekly Paint & Sip activities. Derek
shares that he thinks the staff at Renaissance Village Murrieta is incredible, and Maria shares that living here is like living with the family. They've both lived exciting lives, and most importantly for them, they've done it together.
Read More Blogs