One of the most admirable acts a person can do is lay down his or her life for others. This sacrifice is something many of the seniors in our country did over the years. With a growing need for living options for seniors, many of our veterans are unaware of the benefits available to them. Below you can find resources for what veterans moving into senior living need to know.
Veterans Benefits for Assisted Living
There are many senior veterans in our country needing daily assistance, who are unaware of the veteran's benefits that are available to them. The Aid & Attendance Pension is support available to veterans and surviving spouses. This support helps reduce the cost of senior care and assisted living.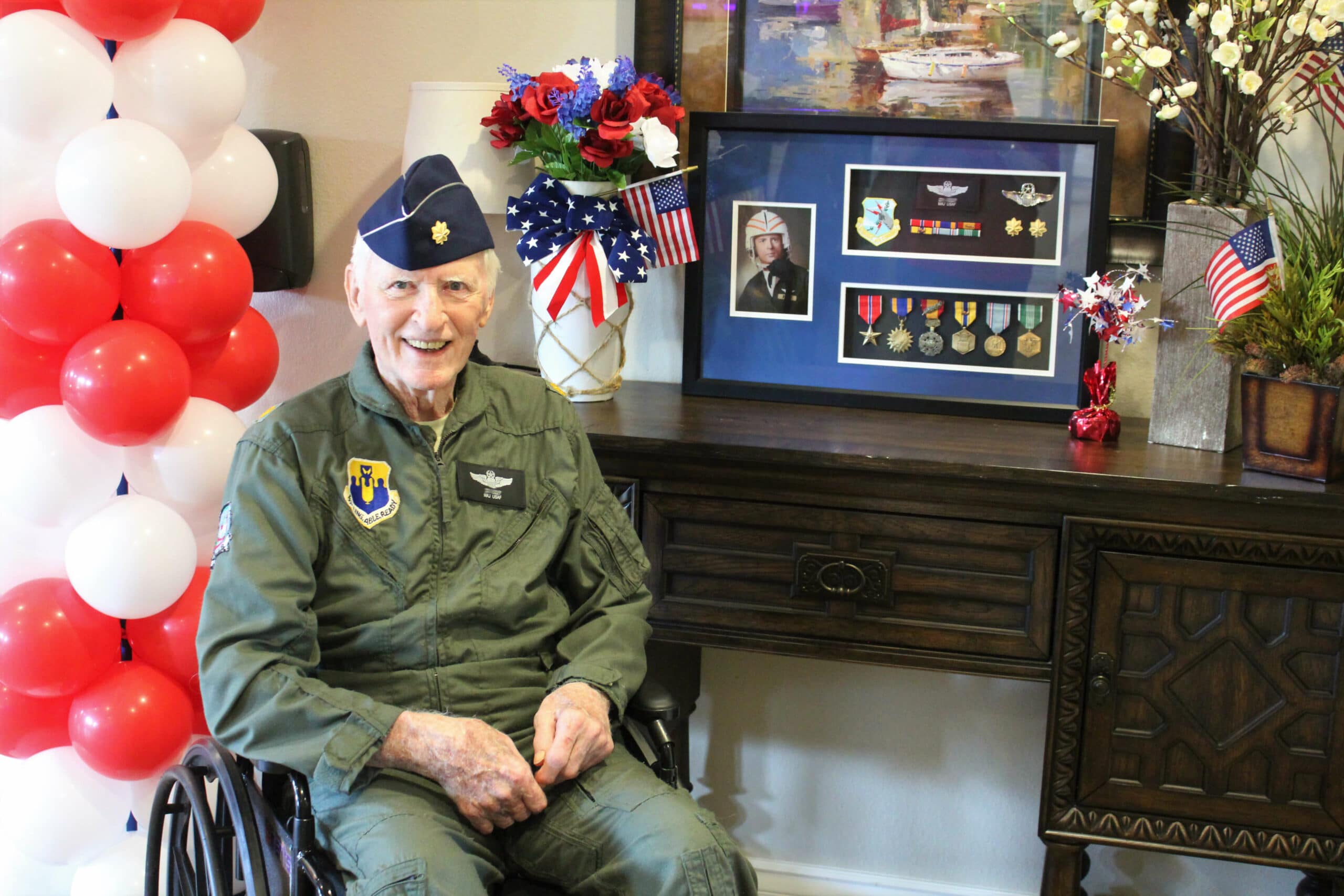 Those eligible for Aid & Attendance for Assisted Living must meet the following criteria:
Wartime veterans or their surviving spouse (marriage must have ended due to the death of veteran)
Aged 65 or older or permanently disabled
Veterans must have served at least 90 continuous days of active duty, with at least one day during a time of war.
Veterans must have received an honorable, general, or medical discharge.
Applicants must have, on average less than $129,094 in assets, which excludes their primary home and vehicle.
Please note, you must prove Aid & Attendance eligibility each year. To ensure your eligibility, be sure to keep a record of the expenses you used when you first filled out your application. To learn more about what you may qualify for, visit our veteran's benefits page or the U.S. Department of Veteran Affairs.
Veterans at Renaissance Villages
At Renaissance Villages, we have a high view of the sacrifice that many men and women have made over the years to protect the freedoms that we have in the United States. We strive to honor them in helping them get the benefits they deserve. We also honor our veterans by placing their photos on our Veterans Wall of Honor at each community. Renaissance Villages also hosts its annual Veteran's Day Celebration where we invite members of the city and military come to show their support. In fact, our 2019 Veteran's Celebration also featured a flyover by the San Diego Salute formation flying team!
Each Renaissance Villages location offers a veteran's discount. In addition, we have a myriad of resources for helping them go through the veteran's benefits process. Are you a veteran interested in living at Renaissance Villages? Call today to discuss moving into one of our senior living communities.
PLEASE NOTE: Renaissance Villages does not specialize in veteran's benefits. Therefore, all information above should be discussed with your Elder Law Attorney or Veteran's Benefits Professional as each individual's circumstances vary.
Learn More About Assisted Living
---