Thinking About Moving Into Assisted Living?
The thought of leaving the comfort of their home may scare seniors, especially when faced with the idea of moving to an assisted living community. However, we can assure you that the pros for senior living far outweigh the cons. Below we will list out the benefits of moving into assisted living.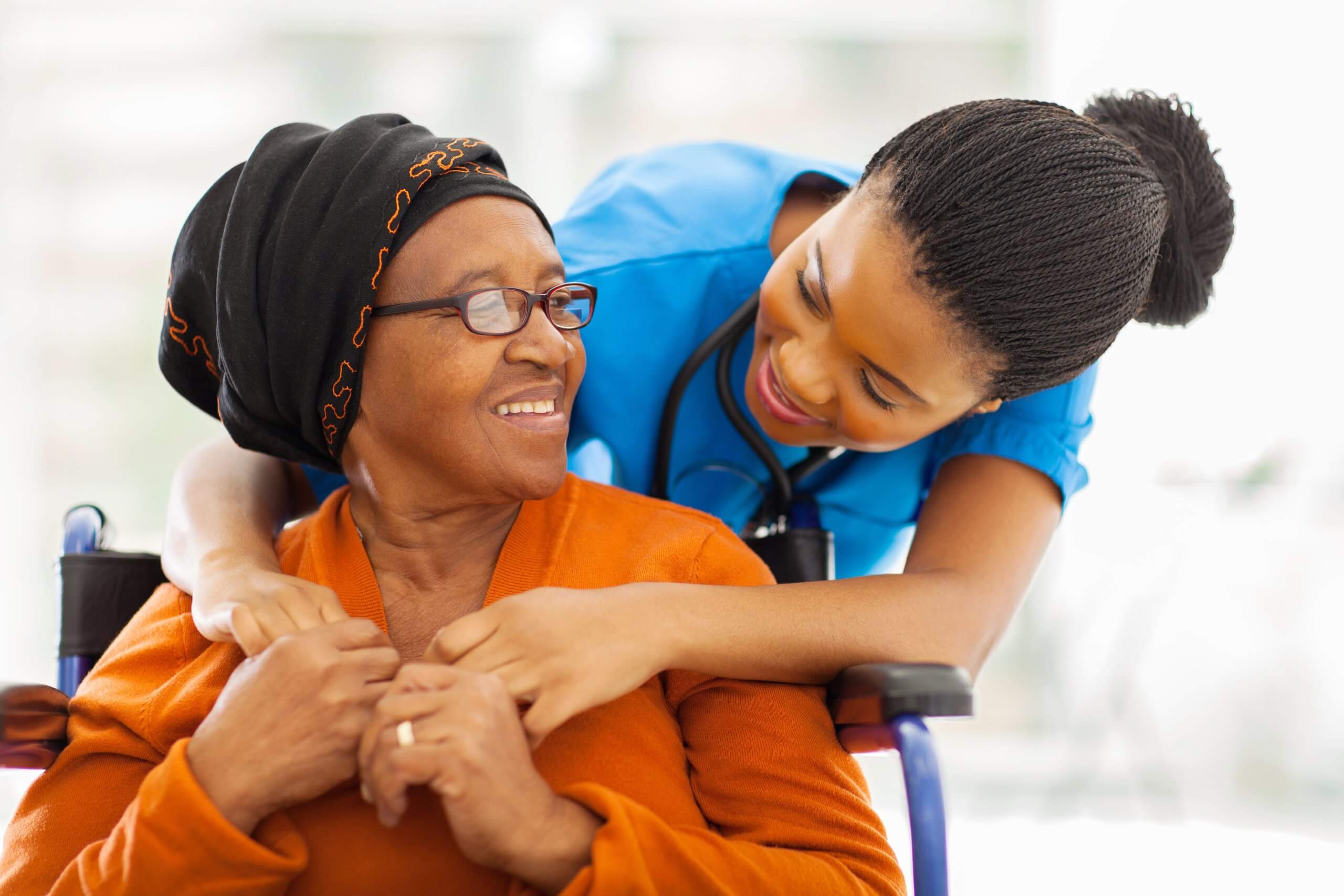 Senior Safety:
Assisted living communities are designed specifically for seniors. Many senior living communities have designed their facilities specifically to benefit seniors. We see this effort in hallway widths, ADA compliance, walk-in showers, shower seats, handrails, and more. In addition, assisted living communities often have programs in place for fall prevention in the form of fitness classes, pendants, and pull cord systems. Lastly, the
support of the care staff also gives residents another layer of comfort, knowing someone is checking in on them regularly.
Support & Encouragement:
In independent living communities, residents typically care for their own needs. In assisted living communities, residents have support when it comes to completing their activities of daily living (ADLs). Some residents may need more assistance than others when it comes to grooming, toileting, medication management, and more. However, for some seniors, it's a great encouragement to know that if assistance is needed, it's available. This assistance isn't to take away a resident's independence; it's aiding in empowering residents to regain their independence with added support.
Meals, Laundry, & Housekeeping:
In addition to attending to residents' activities of daily living, assisted living communities also take over the responsibilities of daily meal preparation and weekly laundry and housekeeping. Depending on the community, residents may still prepare a meal or two, while other communities prepare all three meals for residents. Dining rooms provide a variety of options for residents to choose from and take input from residents regarding monthly menus. In addition, these meals are nutritious, well-balanced meals that seniors may not be getting at home. Housekeeping cleans residents' apartments and do their laundry. The frequency and what it entails varies by community.
Activities, Fitness, & Socialization:
The reasons for staying home vary by seniors. The reason could be an inability to drive, fall risks, and so on. Whatever the reason, it prevents seniors from getting out of the house and socially interacting with others which is vital for their well being. Assisted living communities offer various activities and fitness classes each day. These activities provided opportunities for mental stimulation and getting to know fellow residents. By interacting with other residents, seniors can form friendships and get the socialization that is so vital for combatting isolation and loneliness.
Assisted Living at Renaissance Villages
Renaissance Villages focuses on creating great days for its residents. We fulfill this mission by providing a safe haven for seniors. We do all that we can to make residents feel supported and encouraged in their daily living. To learn more about the specifics of what each location offers its residents, we encourage you to call today. Our Directors of Community Relations would love to answer any questions you may have.
Learn More About Our Assisted Living Villa
---