Murrieta Resident Spotlight
This quarter's Murrieta Resident Spotlight is Ann M. She was born in Luther, Oklahoma on September 5. She was one of four children and enjoyed passing time reading books and playing with paper dolls. Ann would occasionally babysit for her neighbors, but as a high school student, she worked as a soda jerk. She worked at the fountainette next to the local theater and served cokes and malts to those on their way to the movies.
---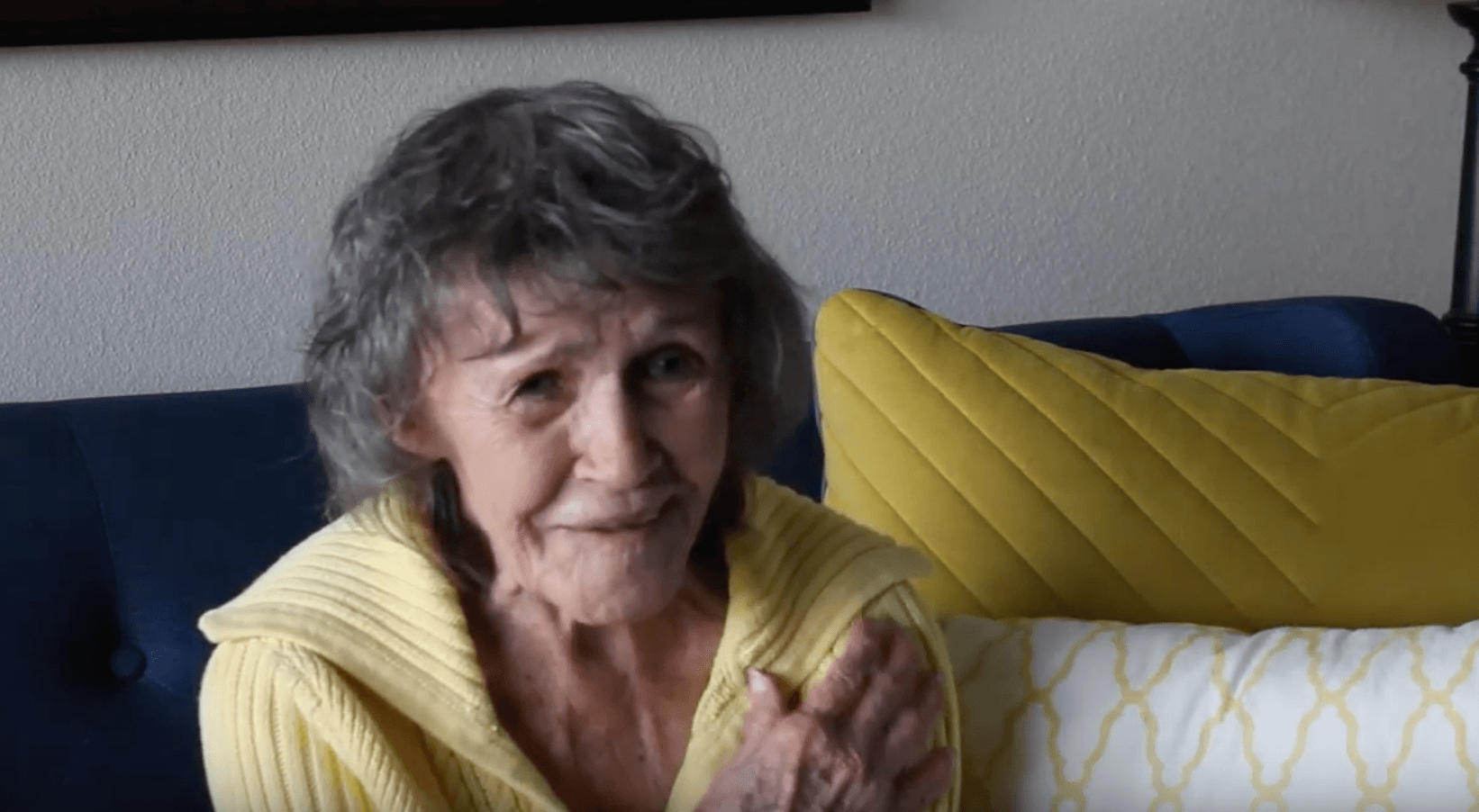 War & Marriage
Ann met her future husband, John, at a party one of her girlfriends threw in high school. They got married, and John was drafted into the Army as a paratrooper for World War II. He went to Fort Benning in Georgia for boot camp, and then they sent him to Okinawa.
Ann Loves to Learn
After high school, Ann took commercial classes for typing and shorthand at Hershey Business College in McAlester, Oklahoma. Ann loves to learn, and took every opportunity she could to learn more. These courses helped her improve her typing and brush up on her bookkeeping skills.
While her husband was away serving in the war, she shared an apartment with her sister because her husband was also serving in the Navy. Her sister worked as a nurse in the hospital and Ann worked at the Goodrich store. Ann worked rationing at the store, and would fill out forms so that people could get their tires.
What Came After the War
When John came back after the war, things between them were different. John couldn't find a job, so they packed up and moved to California. While in California, Ann met John's aunt's doctor, and she began working for his front office as a receptionist. From then on all her experience was medical, which was something that she enjoyed from an early age as she watched her grandmother work as a midwife. Ann learned how to take blood pressures, and also took classes to become a medical technician.
A Man Named Lawrence
Ann and husband, Lawrence, were married for 26 years before he passed away. At 76, Ann was working the EKG machine at a local doctor's office. She did so many EKG's they called her "the EKG girl." She worked there until she was 82, as she unfortunately had to quit because she could no longer pump the blood pressure due to her arthritis.
The EKG Girl
After they arrived in California, her husband found someone else and they decided to get a divorce. After some time, she met a nice man, named Lawrence, who already had two children of his own. The two got married and they had another two boys. Ann has always said she birthed two, but raised four boys. There were ten years between the boys, but she shares that the boys got along great. Her stepsons are Dick and Bob, and the boys she birthed are Larry and Michael. She loved every minute of being a stay at home mom. She served on PTA and with the scouts, all while raising the boys and also keeping the books for her husband's business.
A Zeal For Life
Ann has four grandchildren and nine great-grandchildren. She loves being a grandmother and a couple of her grandchildren live close by so she gets to see them as often as she can.
Ann has a zeal for life and enjoys reading a good book. She's read most of the books in our library and also exchanges books with some of the ladies in the community. However, Geri-Fit is high among the activities she enjoys at Renaissance Villages. She's made great progress in the Geri-Fit classes. Ann reflects that when she first started the classes she couldn't stand up, but now she can do so beautifully. She also does the exercises on her own when she experiences arthritis pain and they help bring relief.
Ann also enjoys mind stretch, trivia, and the live entertainment offered at Happy Hour and special events. She shares that she has no complaints when it comes to living at Renaissance Villages. Not only does she feel that everyone is nice and friendly, but Ann shares that they make you feel welcome.
Learn More About Assisted Living
---