The Mother's Day Parade
With the various challenges we faced this year with the Coronavirus pandemic, we wanted to make sure that our residents and mother's felt special despite not getting to spend close time with their family. We reached out to various members of the community and invited them to take part in our Mother's Day Parade at Renaissance Village Rancho Belago.
Moreno Valley Community Coming Together
On Friday, May 8, at 11 a.m., Dr. Yxstian Gutierrez, Mayor of Moreno Valley, Victoria Baca, Mayor Pro Tem, Moreno Valley Police and Fire Departments led a parade around the community. Members of the surrounding areas, as well as friends and family members of residents, joined in. Every car featured decorations and signs wishing residents an early Happy Mother's Day.
The parade circled the community a few times and brought much joy to the residents, staff, and family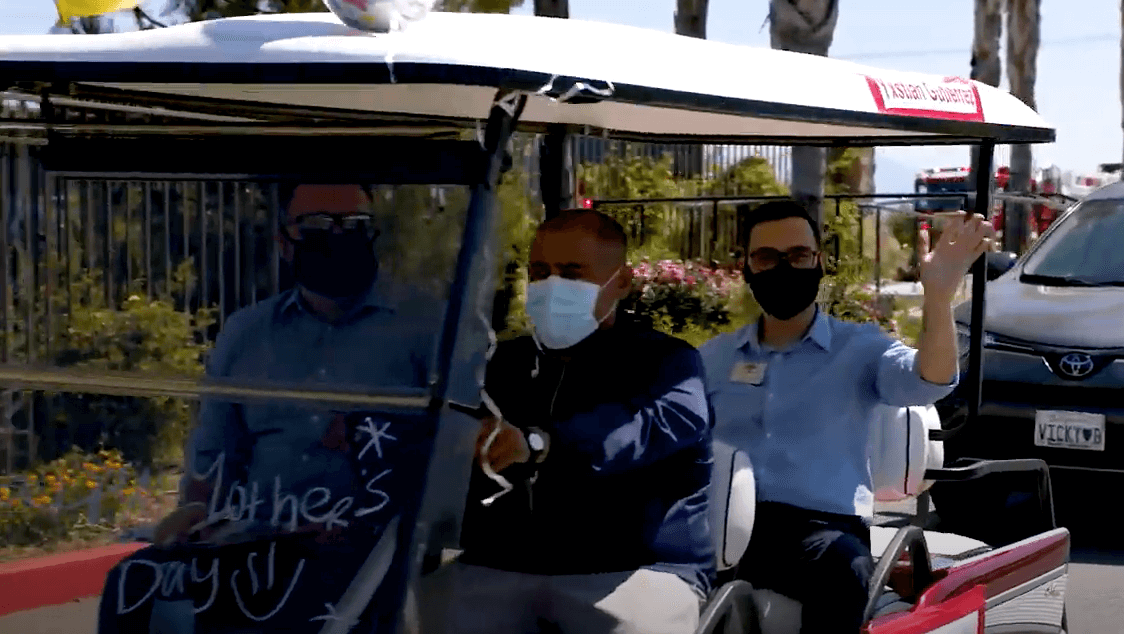 members. Some families also dropped off flowers, care packages, and gifts for their loved ones.
Thank you to Mayor Gutierrez & First Responders
"This is a fantastic event where we helped, celebrated, and honored our mothers," Dr. Yxstian Gutierrez said.
Renaissance Village Rancho Belago is grateful for the support of Mayor Gutierrez and his team during this time of crisis. Not only did he take time out of his day to wish mother's a Happy Mother's Day, but he's also donated much needed PPE gear to our facility. We also want to extend our gratitude to the Moreno Valley Police and Fire Departments, and all first responders for the assistance and support exhibited during the pandemic.
Thank You To The Community
We so appreciate seeing how the community has stepped up in showering its residents with joy during these difficult times. We're thankful for those who came to show their support to our residents.
"We want to thank the Mayor of Moreno Valley, the Mayor Pro Tem, Law Enforcement, Fire Department, First Responders, our family, our friends, and the entire community for coming out to support us," LaTonya Davis, Executive Director said. "This has meant a lot to everyone, including our residents and staff."
Coronavirus Update
We look forward to the time when we can open our doors once more and meet together. To learn more about what our community is doing to keep residents safe during this time, please visit our blog regarding Coronavirus updates.
Learn More About Assisted Living
---