Renaissance Village Murrieta's Resident Spotlight
San Francisco, California holds much significance for resident spotlight, Michael G. He was born, worked, and met his second wife in the city. However, he did not grow up there. Just around a year after his birth on February 13, 1945, his family decided to move. He is the youngest of three children. His older sister, Patty, and brother, Will, spent a lot of time together at the beach in Pacific Palisades and Pacific Ocean Park.
A Good Work Ethic
Mike remembers his parents as very loving with a great work ethic. They set a lot of good boundaries that he shares helped him later in life. He remembers going on trips with his family. They went to visit their family in Arkansas. Mike also recalls a trip to Hawaii that took 11 hours on a propellered plane.
At age 14, Mike worked as a box boy for Hughes Market. He later went on to manage a golf range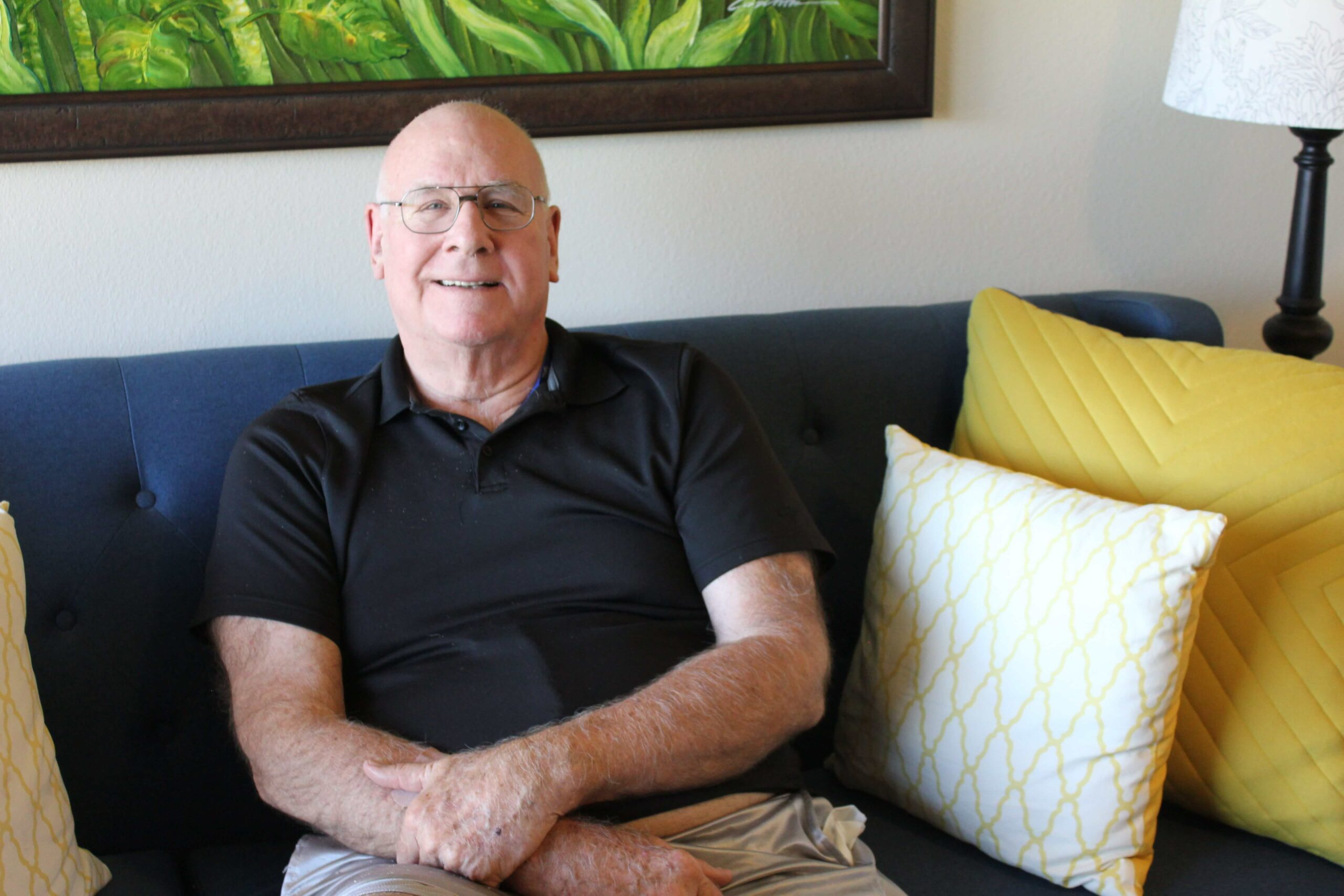 near Westwood, California when he was 19. Mike enjoyed engaging with the people and it also gave him the opportunity to meet celebrities like Jack Lemmon.
His father was the west coast manager for Kraft Foods and business interested Mike greatly. Mike attended the University of Southern California and graduated with a Bachelor of Science in Business in 1967.
Mike was drafted and was fortunate to list into a reserve unit. He was in the Army Reserve for four years and left as an E-4. Once he left, Mike was able to return to his previous job as a salesman for armored transport and car services in Los Angeles. They later promoted him to the manager of the company's courier division in San Francisco.
The Courier Business
Mike worked that job for three years before splitting from the company and starting his own business. His business, California Couriers, was a statewide courier service for banks, savings & loans, title companies, and department stores. The company took up a lot of his time and in 1992 he decided to sell the company at its peak value.
Marriage & Business
Mike met his second wife, Jennifer, a year before he sold the business. They married and raised his daughter, Kim, and son, Christopher, with her three sons, Mike, Weston, and Reed together. After selling the business, Mike did not work for three years.
He raised the kids and took each opportunity he could to make it to every sporting event or school function. They also made it a point to have dinner every night together. Mike enjoyed spending time with the kids. They took trips to Hawaii and he also taught his stepsons to ski. Later on, during the late 1990s, Mike returned to work and started another courier business in Los Angeles.
Travel & Scuba Diving
Mike and Jennifer did a great deal of traveling together. He shares that Jennifer was a great wife, mother, and traveling companion. They learned how to scuba dive and explored Tahiti and the Great Barrier Reef. Their trip to Tahiti was his favorite. In addition to scuba diving, he also had the opportunity to feed 6 ft blacktip sharks. These trips allowed Mike to do the thing he loves to do most, which is being active.
After 27 years of marriage, his wife, Jennifer, passed away last January. At the same time, he also lost one of his legs to infection. However, he doesn't let it stop him from remaining as active as he can be. Mike enjoys participating in the exercise classes at Renaissance Village Murrieta. He shares that the staff here is very nice and that he enjoys the food in the Dining Room. Our resident spotlight also shared that he thinks that what the community has to offer is high-quality and recommends it to anyone who needs this type of assistance.
Mike G.'s Resident Spotlight Interview:
---