Renaissance Village Rancho Belago's Resident Senior Spotlight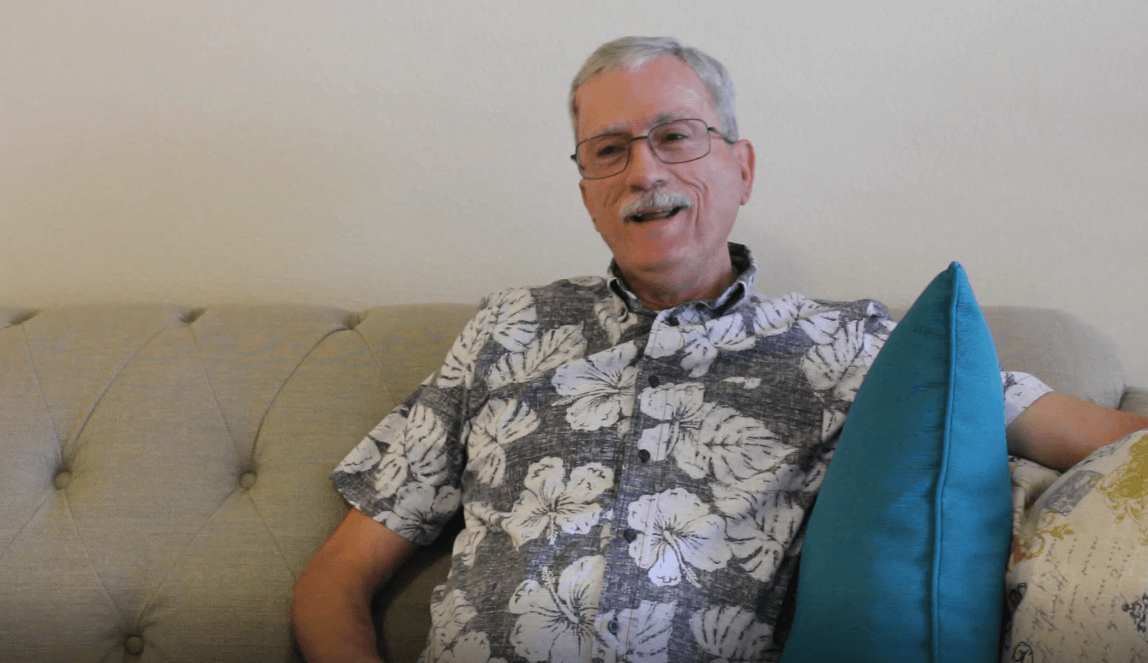 Robert "Bob" J. is this month's Resident Senior Spotlight.
Bob was born in Albany, Georgia 150 miles south of Columbus. He's the second oldest of four boys. Bob remembers always rough housing with his brothers and he feels they had a good upbringing.
They grew up as "military brats" as his father was in the United States Air Force. This caused them to move around a lot, but their father's stations were longer than most military men. They lived in South Carolina, Georgia, Missouri, Alaska, California, and Japan. Bob was too young to remember their time in Japan. He went through most of junior high and all high school in Alaska and was partial to their time in Alaska as a child. But, he's grown too fond of California to think of living in Alaska again.
He shares his parents were both hardworking and disciplined. Bob's father was strict but always fair. His mother also had a career when they lived in Alaska. She resumed homemaking when they made their last move to March Air Force Base.
The Start of a Great & Fulfilling Career
This last move was instrumental in Bob's future. He got his first job as a janitor cleaning the men and women's bathrooms in one of the facilities on the base. Bob took classes through an extension program from Southern Illinois University of Carbondale. He took classes for occupational education and worked full-time. Since his schedule was so full, he graduated with his bachelor of science 18 years later.
Most of Bob's working career he held positions in configuration management. He shares it was a lot of policing plans and designs created by engineers. Bob ensured the involvement of stakeholders in the decision-making. They had the ultimate decision of whether to make design changes. This had been the first 30 years of his career before he became a manager. In this position, he would bring in engineers graduating from college and teach them how to do to their jobs. This helped them understand the big picture. Mentoring and training new people were tasks he enjoyed.
Beach & Travel
Bob loves California and once he got a taste of the beach climate he "got addicted to it." From that point on he got jobs where he could live within a few miles of the beach. Bob shares he is a gay man and had two long-term relationships. But, he never did marry. Besides the traveling he did as a child, he also has gone on at least 10 cruises to Mexico. He's also traveled to places local to California like Napa Valley or Russian River. He also traveled for work to Texas, Boston, and Philadelphia. Bob also considers himself a great cook and enjoyed making homemade lasagna.
In July of 2015, Bob had a stroke. He was in a coma for six weeks and the hospital for another six months. As a result, his company and social security put him on permanent disability. Bob has been recuperating ever since.
A Love for Gardening
Bob moved to Renaissance Village Rancho Belago in March of this year. He loves having his own separate apartment and someone to cook him three meals a day and do his laundry. Bob enjoys gardening in our resident garden. He does a great job caring for the flower beds and shares that if he could, he would spend five hours a day out there. Bob also plays bingo, Bocce ball, card games, and Rummikub, which keep him busy each day. He also likes to take part in the stretching and Geri-Fit classes.
Read More Blogs
---