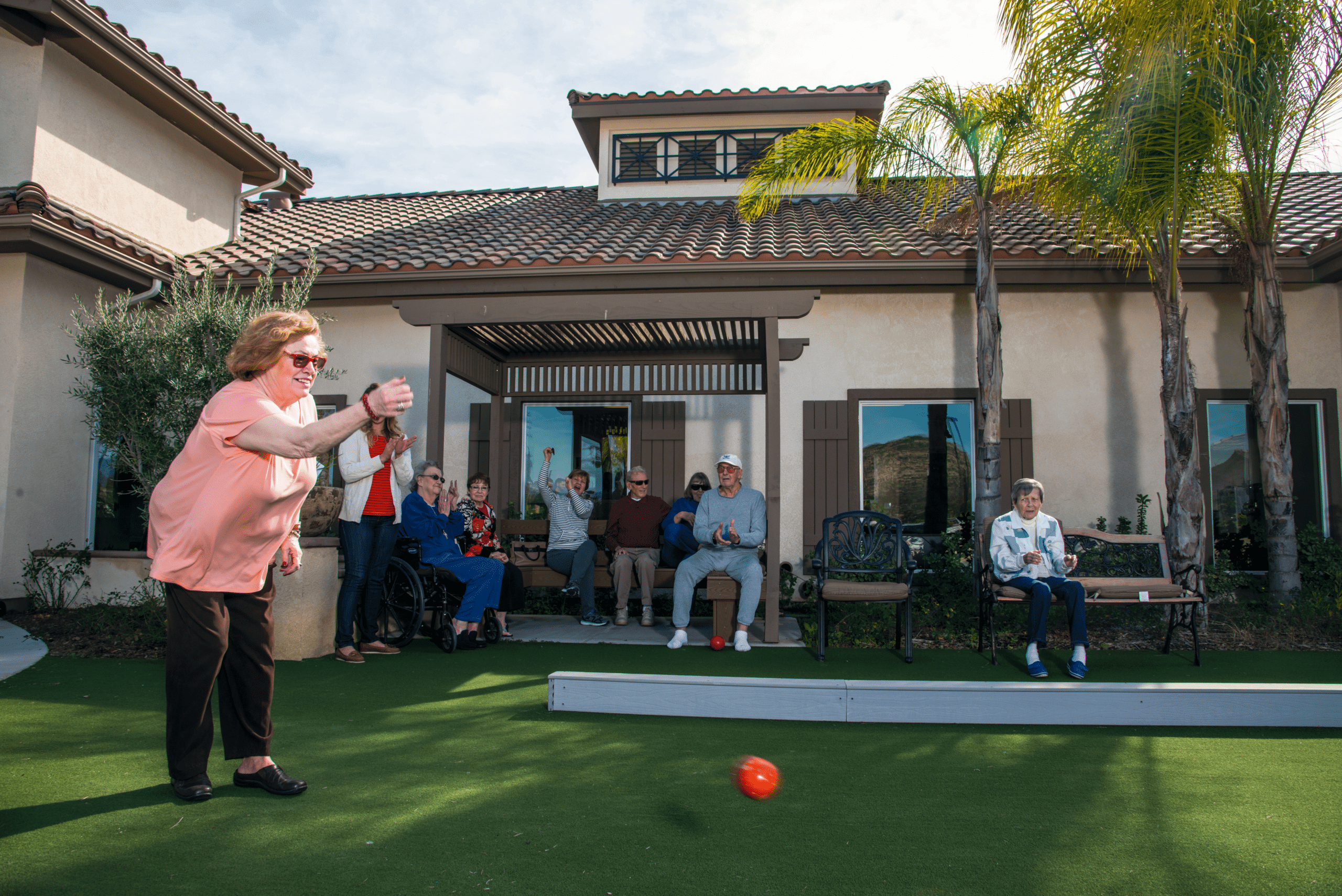 Looking for Senior Living Options
Have you noticed changes in or have concerns about an aging parent or loved one? Senior living may have crossed your mind. In addition, if you do not have a care plan in place, where to start may leave you in uncertainty. Especially with all the senior living options out there. Understanding what's needed and available is a challenge.
Renaissance Village is here to help. We compiled this comprehensive list to lighten the load and make your search easier.
Independent Living Community
Independent Living
Communities are best for seniors who enjoy an active lifestyle.
In addition
, it's beneficial for seniors that have little to no need for help with activities of daily living
. Seniors in this category are still capable of taking care of most of their needs. Caregivers are not
typically
employed by independent living communities.
However
, the community may offer services like activities, meals, and linens and laundry.
Assisted Living
Assisted living is great for seniors who need help with activities of daily living.
Medication management, fall prevention, inability to complete activities of daily living, or safety concerns are a few reasons to seek
assisted living
. Seniors have their own personal space along. But also enjoy a whole community that offers common areas to engage with other residents.
Most services such as food preparation, laundry and linens, and other utilities are generally all-inclusive
. Social and recreational activities are also offered for residents to take part in.
Nursing Home or Skilled Nursing Facility
When people think of senior housing, "nursing home" is generally the term that most people drift to.
However
, nursing homes are also referred to as a skilled nursing facility or SNF. SNFs are for seniors that have mental or physical care needs that need a dedicated nursing staff.
Memory Care
Memory care
is beneficial for seniors who have an Alzheimer's or dementia diagnosis.
In addition
, those who experience memory loss can
benefit from
this support. This living option offers a safe environment with exclusive amenities and personalized care. Memory care communities should help seniors thrive with minimized barriers.
In addition
, they should offer hands-on attention.
Activities play a key role in caring for seniors with memory loss. Keeping seniors engaged throughout the day helps decrease behavioral issues. It also promotes better sleep cycles.
Memory care professionals are also well-versed in their ability to redirect seniors and keep them happy throughout the day
.
In-Home Care
Seniors don't always want to leave their home. They've worked hard to pay off their mortgage and are enjoying the fruits of their labor.
With the demand for aging in place at home increasing, companies offering in-home care services are emerging
.
In-home care services vary by company. Generally, services include help with activities of daily living. Services may also include meal preparation, light housekeeping, companionship, running errands, and transportation. Some in-home care services also offer live-in or 24-hour care. This is beneficial for seniors with Alzheimer's and dementia.
Respite Care
Respite Care is temporary or short-term care for seniors. Sometimes, a senior may have an injury or be battling an illness and need temporary support.
Respite care
is available through assisted living communities, skilled nursing facilities, and in-home care services
. This care option is also beneficial for caregivers. It provides them opportunities to vacation without worrying about their loved one's care. Respite care can also be a great tool for seniors looking to choose a senior living community.
The short-term stay allows seniors to socialize with other residents and try the food before committing to a community
.
Looking for more insight or ready to start touring communities?
Renaissance Villages offer an independent plus program, assisted living, memory care, and respite care
. Come experience the Renaissance Lifestyle for yourself. Schedule a tour today. 
Read More Blogs
---